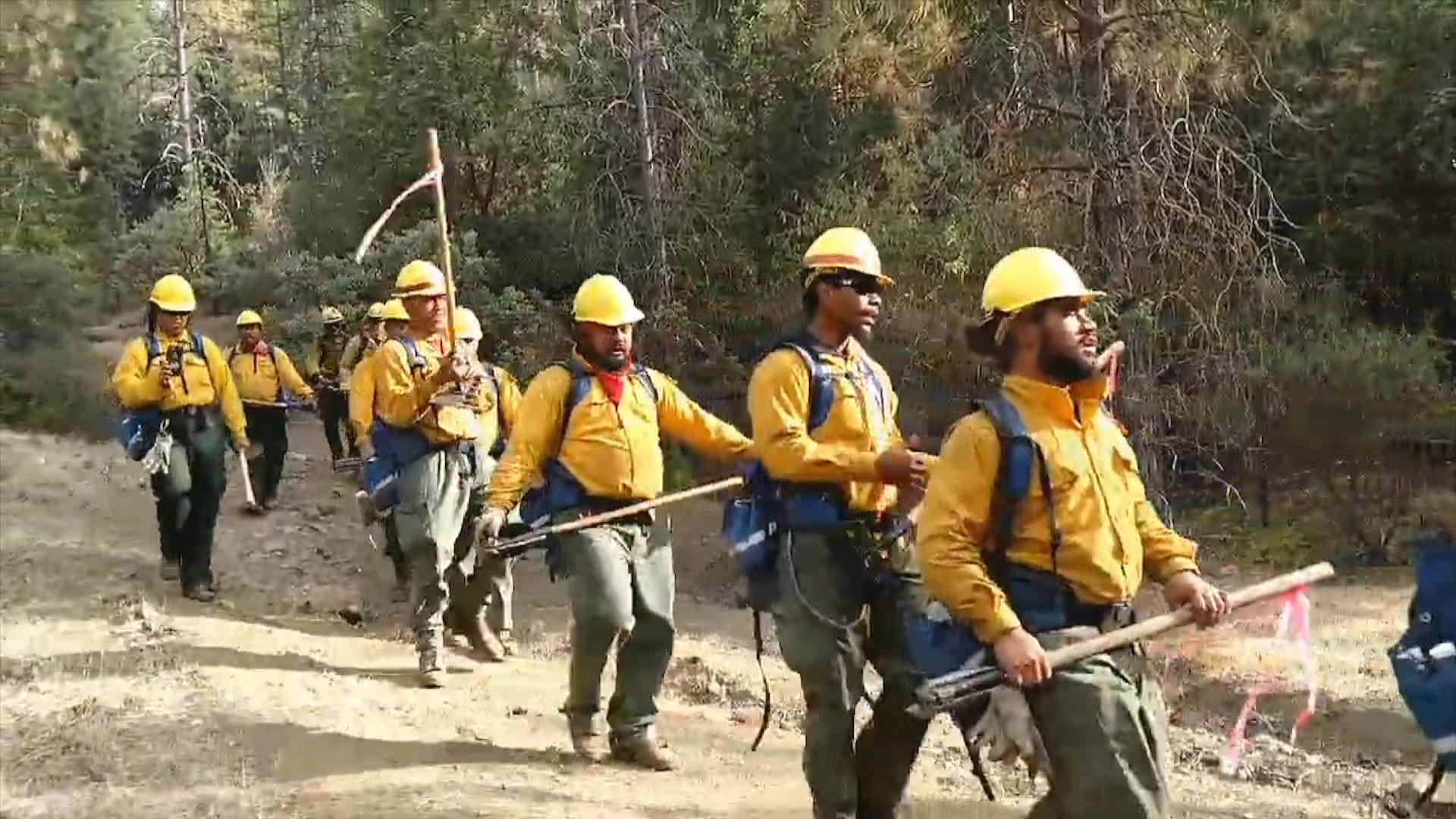 Singing Samoan firefighters lift spirits in fight against California wildfires
Hard-pressed firefighters in the West are getting reinforcements from some unlikely places. One unique crew traveled thousands of miles across the Pacific from American Samoa, a tropical U.S. territory about 2,500 miles south of Hawaii. As CBS News' Mireya Villarreal reports, their most powerful tool may not be a shovel or chainsaw, but the harmonic sound of their voices.
The National Park Service's Samoa 61 Fire Crew is comprised of 17 guys from a "little dot on the equator," as Anthony Wyberski, one of the team's vets, describes it. For the past five summers, he's made the almost 5,000-mile journey north along with a group he calls his brothers.
"We try and bring back our culture, our fa'a Samoa," he said. "We try and stay positive. What a lot of people tell us is that they've never seen a fire team so positive."

That positivity comes through music. Without warning, they break into song just about everywhere, from the mess tent to the dusty old school bus they ride into the fire zone each morning. Each day ends back at camp with the same inspirational anthem.
"It's a church song and it's just something that's part of our culture. Our belief in God is very strong," Wyberski said.
The team can earn almost half a year's salary during a month on the fire lines. But with all the grueling, back-breaking work, that's not the main reason they do it.
"They feel like they're helping America… They feel like they're part of this country right now," said Nate Gogna, who coordinates the movement of federal fire crews like the Samoans. "And these guys have so much energy that people just want to be part of it."
In a region that's suffered so much loss, that infectious energy is a welcome import from a spiritual culture on the other side of the world.
Thanks for reading CBS NEWS.
Create your free account or log in
for more features.