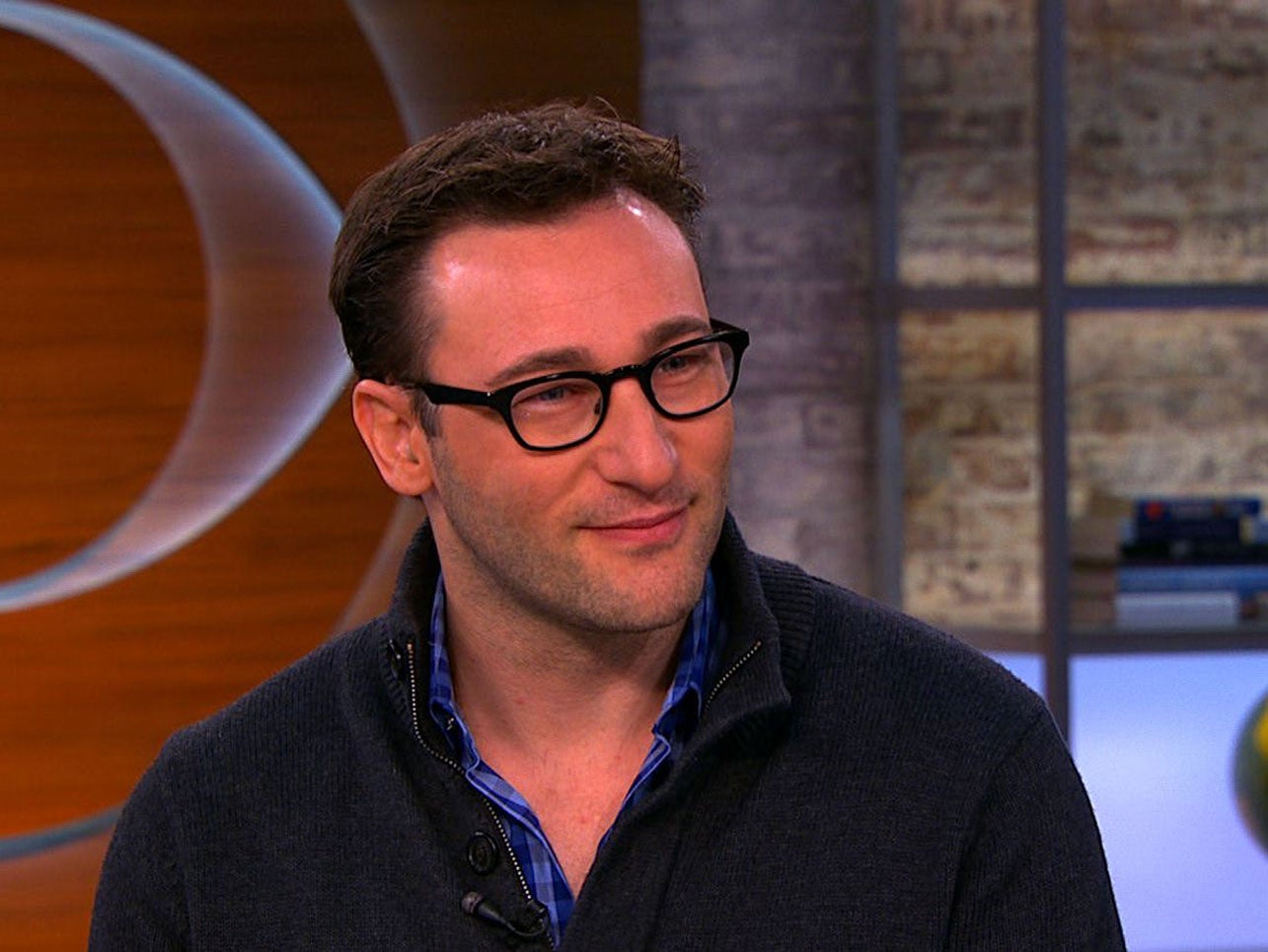 Simon Sinek on why good leaders are "fundamentally like a parent"
One person with no problem reaching a large audience is Simon Sinek. He is an author and leadership expert. His TED Talk, "How Great Leaders Inspire Action," has more than 14 million online views.
His new book focuses on those same issues. It's called "Leaders Eat Last: Why Some Teams Pull Together and Others Don't."
Sinek joined the "CBS This Morning" co-hosts to discuss what makes good leaders in today's society and why "fundamentally a leader is like a parent."
"We put the lives of our children before our own. We want them to grow up, become confident and go on and achieve more than we could ourselves," he said. "Leadership is exactly, exactly the same. Leaders are the ones who are willing to risk, when it matters, their own interests, so that others may advance."
He said that just like becoming a parent is a choice, being a good leaders is also a choice.
"Having the child is the fun part. It's the raising of the child, that's the hard part," he said. "It's exactly the same (with leadership.) Starting the company, that's the fun. But, actually becoming the leader and choosing to put peoples' interests before your own, that's a choice."
Sinek told the co-hosts that something supervisors need to understand is that humans naturally want to work together and will bond together from camaraderie, not deadlines.
"We are naturally cooperative animals. Our natural inclination is to trust and cooperate. But, trust and cooperation are not instructions. I can't just tell you to trust me. And, I can't simply tell two people 'I want you to cooperate,'" he said. "Trust and cooperation are feelings induced by the environment in which we're working and that environment is created by the leaders."
He said that when workers "feel safe" and that leaders keep their employees interests in mind, the natural human reaction is to "look out for each other. We work harder. We're more innovative. We offer our ideas and our best talents."
Sinek said that the "great irony" of the corporate situation is that when leaders put employees' interests first, the staff will work hard and by default "make more money."
He said that an example of this concept in practice is in the title of his book – "Leaders Eat Last." He told the co-hosts that he learned about this from speaking with a Marine Corps general about what makes the Marines so wonderful.
"He said to me 'Officers eat last,'" said Sinek. "And, he's absolutely right. When you go to any chow-hall anywhere in the world, you will see the Marines line up in rank order – most junior first and most senior last. It's not in any rule book and no one tells them they have too. They do it, because that's how they view leadership. We view leadership as a rank; they view it as a responsibility."
To watch Simon Sinek's full interview on "CBS This Morning," watch the video in the player above
Thanks for reading CBS NEWS.
Create your free account or log in
for more features.