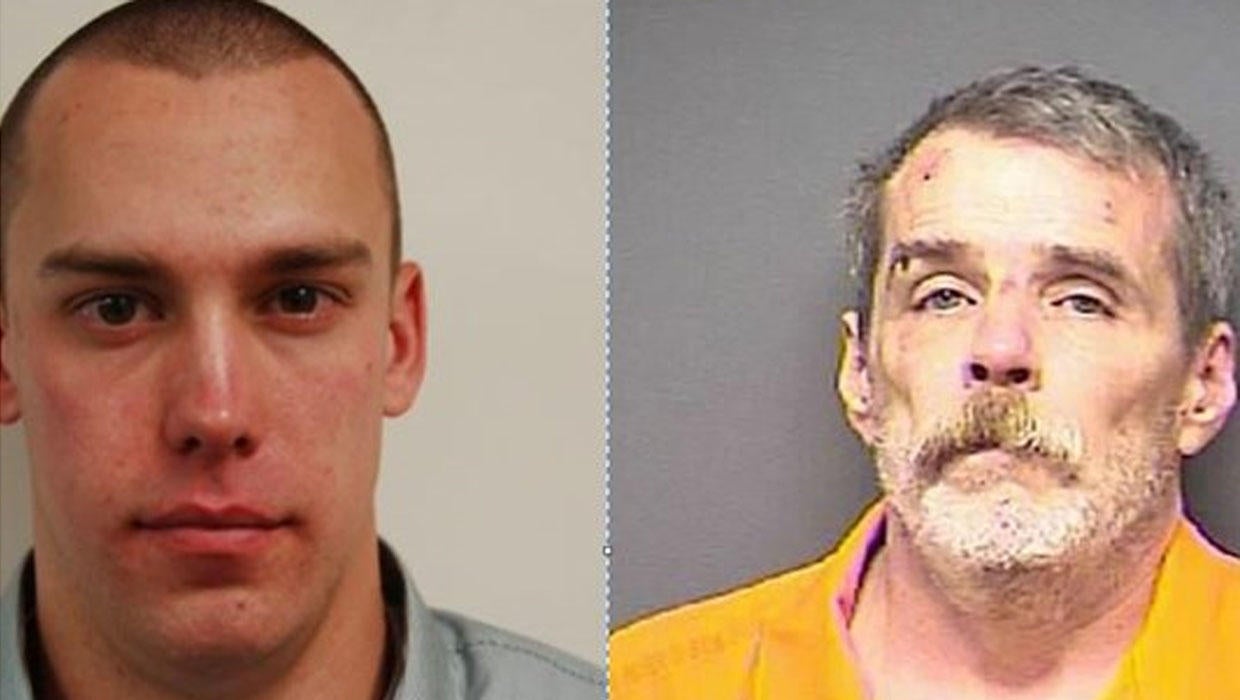 Sheriff: Deputy was ambushed responding to 911 call
BROWNS SUMMIT, N.C. -- Authorities say a North Carolina deputy is recovering after being ambushed early Tuesday by a heavily armed man who called 911 and opened fire on the first lawman arriving at his door.
The sheriff in Guilford County says Deputy Matthew Self is in stable condition. He says tear gas forced the suspect, Donald Meador, out of the house after a seven-hour standoff.
Mutiple news media outlets quote the sheriff as saying that Meador then tried to kill himself, but the bullet only passed through his cheek.
The incident began on Monday afternoon, when the suspect allegedly told his wife, "we are going to die tonight," Sheriff BJ Barnes told CBS affiliate WFMY.
Meador allegedly told his wife to call 911, but then changed his mind and called 911 himself, the station reports. Barnes said Meador called and hung up without saying anything.
Barnes said Meador, 53, was armed with multiple weapons and wearing a bulletproof vest he owned from a previous job working security when officers responded.
"He intended on ambushing my officer when he came in," Barnes said. "This gentleman was armed with a handgun, 45, 357 (magnum), 38, shotguns and had a lot of ammunition."
When deputies arrived, Meador's wife broke free and ran towards the deputy. Barnes said Meador opened fire, hitting his wife in the foot and also hitting the deputy four times. The deputy returned fire, but only hit Meador in areas protected by the vest. The deputy took Meador's wife to safety before they were both taken to the hospital.
Self was shot in the shoulder, arm, leg and hip and underwent surgery.
Meador then allegedly barricaded himself in the home and continued to threaten to shoot officers as a hostage negotiator attempted to communicate with him and the surrounding neighborhood was evacuated, the station reports.
"His last conversation to us before we put gas in the house was, if 'I come out, I'm going to come out shooting,'" Barnes told the station.
Meador reportedly fired several rounds at police and struck a police robot at one point. Flash bombs were deployed through the night as a distraction. Just before 2 a.m., deputies released tear gas into the house, which prompted Meador to come outside.
Meador then shot and wounded himself and was taken into custody. He is now listed in stable condition at a hospital. He's been charged with attempted first-degree murder.
Thanks for reading CBS NEWS.
Create your free account or log in
for more features.