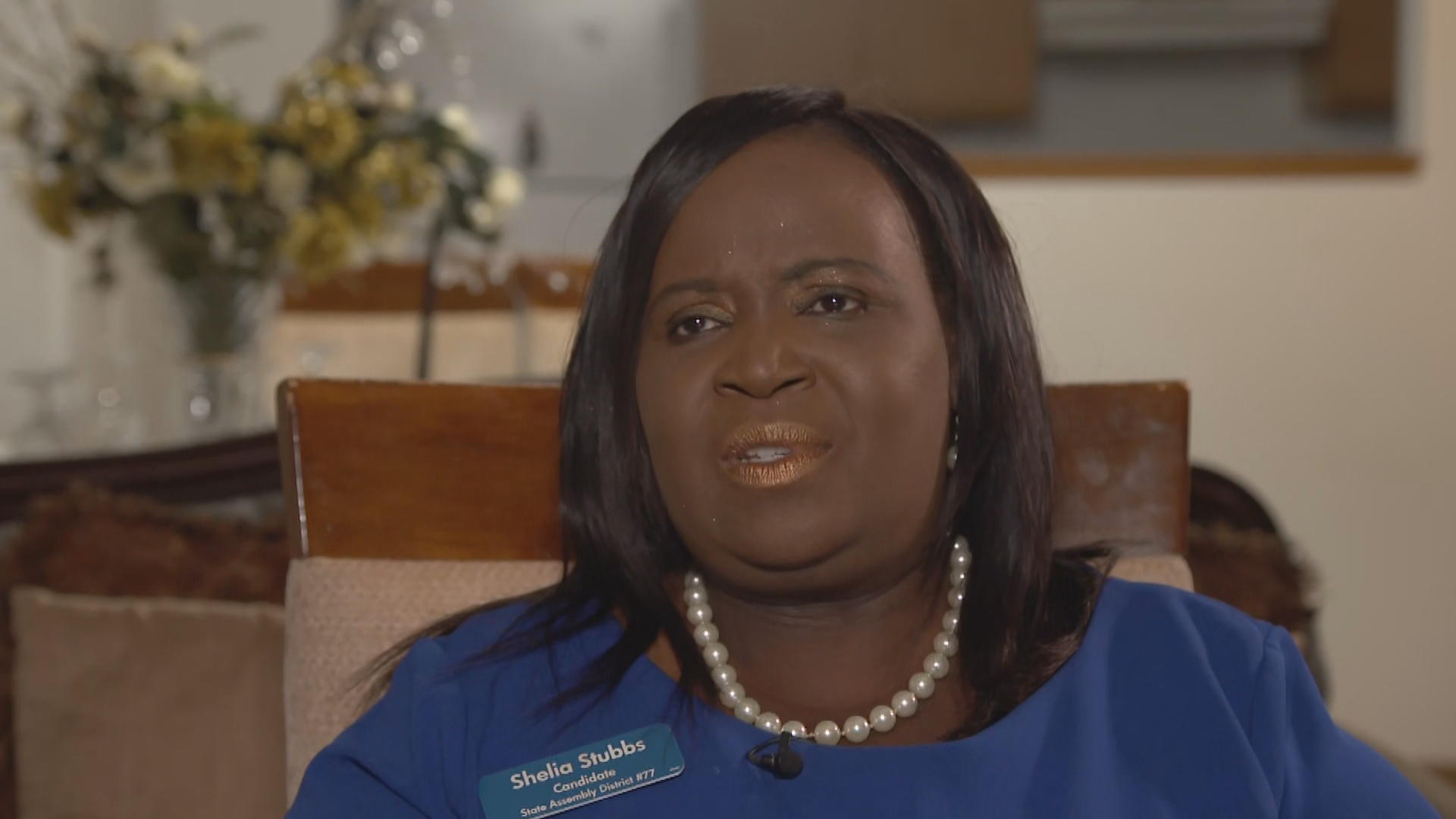 "I felt humiliated": Black candidate campaigning door to door gets police called on her
Shelia Stubbs, who is about to be the first black state assemblywoman in Wisconsin's 77th District, was campaigning door-to-door for votes when the police showed up.
"I felt humiliated. I felt outraged, I felt angry. I felt embarrassed," Stubbs, 47, said.
Madison police said they got a 911 call about a "suspicious vehicle." The police report said the male caller "thinks they are waiting for drugs at the local drug house."
The police officer questioned Stubbs, who had her campaign literature in hand.
"'Well, how do you know what doors to knock on?' And I said, the walk list. And she said, 'Can I see it?' And I said, sure, here you go, and then she said, 'I'm really sorry that that happened to you,'" Stubbs said.
Her 8-year-old daughter was inside the vehicle along with Stubbs' 71-year-old mother.
Stubbs is the second black woman to be questioned by police while campaigning in recent months. Back in July, a deputy confronted an Oregon state senator, Janelle Bynum, who was campaigning for re-election.
Bynum said on Facebook: "I asked to meet my constituent who thought I was suspicious," adding that "the officer called her, we talked and she did apologize."
As for Stubbs, she never spoke to the anonymous man who called the police on her. But if they're listening, she said she wants them "to see that I made it."
"I am now your representative," she added.
Stubbs won nearly 50 percent of the primary vote in her county. Since she's running unopposed, she will take her seat in the Wisconsin Assembly this January.
Thanks for reading CBS NEWS.
Create your free account or log in
for more features.