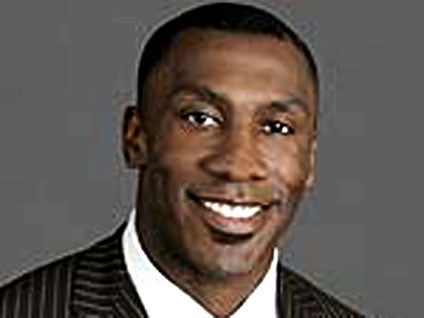 Shannon Sharpe Update: Restraining Order Dismissed, Michele Bundy "Infatuated," Says Acquaintance
ATLANTA (CBS/AP) The Fulton County Sheriff's Office says a temporary restraining order that was filed against former NFL player Shannon Sharpe last week has been dismissed, according to the Atlanta Journal-Constitution.

The former Denver Bronco announced Thursday that he was taking a leave of absence from his NFL analyst position at CBS Sports after Michele Bundy accused the former Denver Bronco of sexual assault, claiming that he forced her to have sex with him, threatened her life, and stalked her, according to documents obtained by Sports by Brooks.
Details regarding why the restraining order was dismissed have not been disclosed, reports The Atlanta Journal-Constitution.
But when some who knew Bundy learned of her accusations, it didn't come as a surprise. "My first reaction was: 'Oh my God, this woman is trying to put the screws to this guy,'" Troy Holocker, a Denver-area acquaintance of the woman, told The Denver Post. "Everyone knows this is a lie. This is what the woman went out to do."
According to Thayne Davis, another acquaintance, Bundy was "infatuated with Shannon Sharpe," reports the Denver paper. Davis and his wife apparently allowed Bundy to live with their family for a few months, but Davis said Bundy "overstayed her welcome," and was eventually escorted out of their home by police in late June.
"She has some insane idea in her head that he's going to be in a relationship with her," Davis told the Denver paper. "She was fabricating stories against me, too."
Davis said Bundy met Sharpe when she received media credentials while working for a television station in Denver, giving her access to the Broncos' locker room and games. He claimed Bundy lived in New York for approximately five years before returning to Denver this year and more recently moving to the Atlanta area, according to the The Denver Post.
Sharpe is under consideration for the NFL Hall of Fame. He won two Super Bowl rings with the Broncos and one with the Baltimore Ravens.
ALSO ON CRIMESIDER

Thanks for reading CBS NEWS.
Create your free account or log in
for more features.