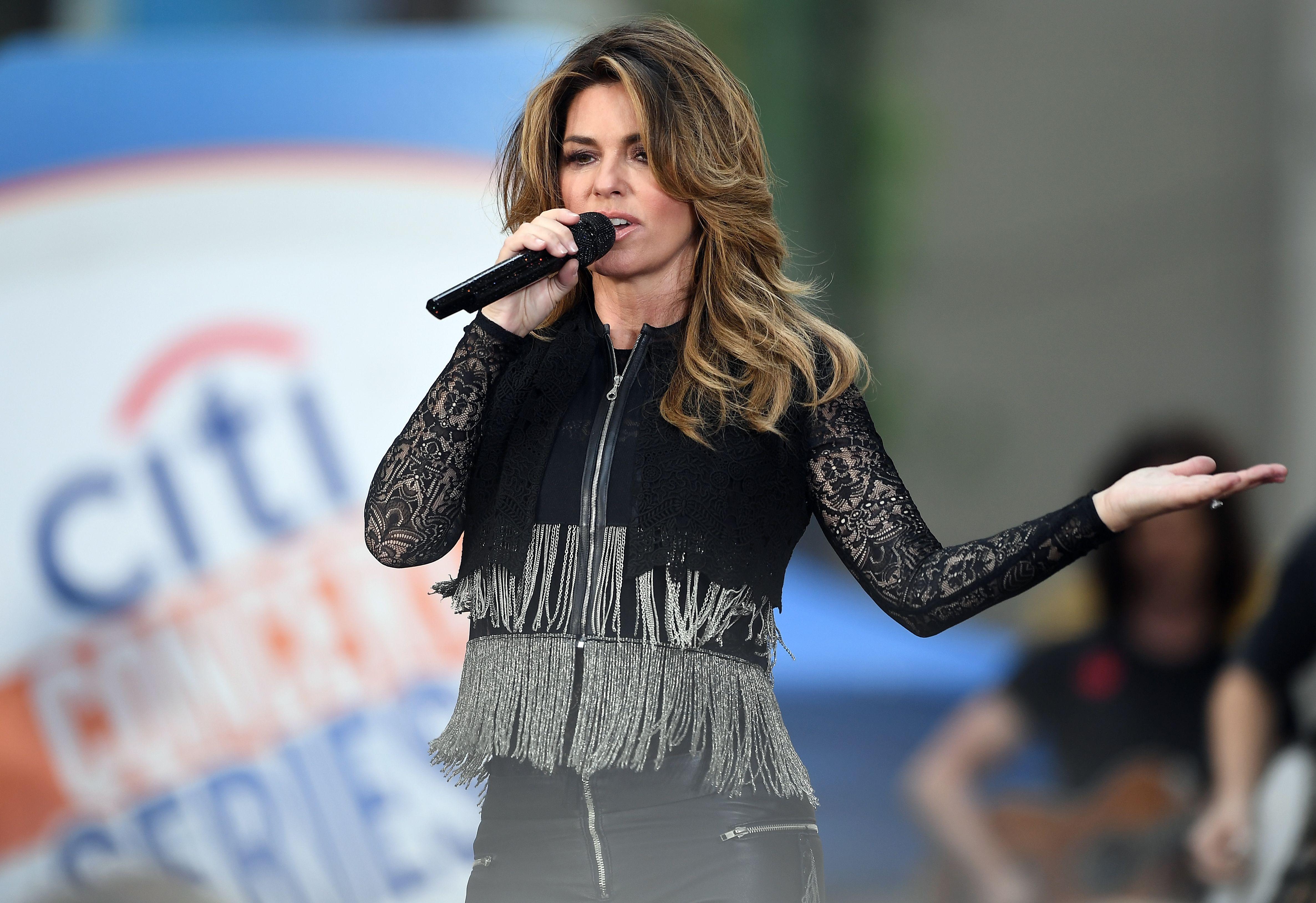 Shania Twain apologizes for saying she would've voted for Trump
NEW YORK -- Shania Twain has apologized for saying if she were American she would have voted for Donald Trump for president, even though he's offensive. Twain made the comments in an interview with The Guardian that was published over the weekend.
She told the British newspaper: "I would have voted for him because, even though he was offensive, he seemed honest. Do you want straight or polite? Not that you shouldn't be able to have both. If I were voting, I just don't want bull****. I would have voted for a feeling that it was transparent. And politics has a reputation of not being that, right?" "Do you want straight or polite? I would have voted for a feeling that is transparent."
After receiving backlash, Twain took to Twitter to explain herself.
She posted four tweets addressing the interview saying she was caught off guard to an "unexpected question" and didn't give a response with more context.
The Canadian was trying to express how Mr. Trump had connected with a certain segment of the U.S. population.
Twain also says she's against discrimination of any kind and hopes it's clear from her public stances that she doesn't share any moral beliefs with Mr. Trump.
Twain also addressed in The Guardian interview her divorce from collaborator Robert "Mutt" Lange" plus her traumatic childhood that included being sexually and physically abused by her stepfather.
Thanks for reading CBS NEWS.
Create your free account or log in
for more features.