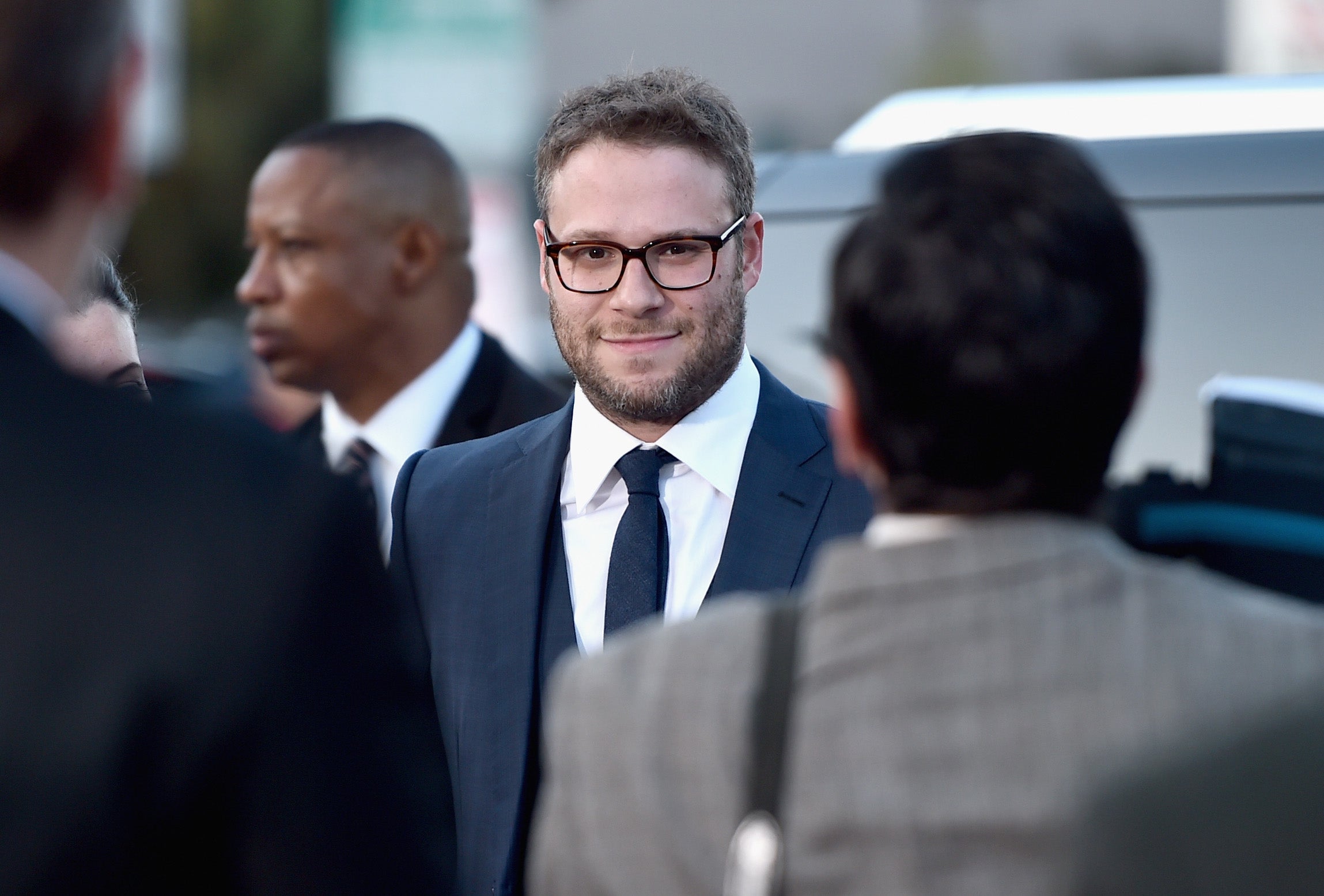 Seth Rogen revisits Katherine Heigl's "Knocked Up" drama, asks for personal apology
Seth Rogen regrets the fallout of his feud with Katherine Heigl over her "Knocked Up" comments -- but he would still like an actual apology.
In a 2008 interview with Vanity Fair, Heigl complained about her time making the Judd Apatow romantic comedy, saying it "paints the women as shrews, as humorless and uptight, and it paints the men as lovable, goofy, fun-loving guys."
Heigl walked back her remarks in a chat with Howard Stern earlier this year, explaining that she hadn't made it clear she was criticizing herself for how she played the character -- and also suggesting the backlash had a negative impact on her career.
Rogen, for his part, seems eager to put any feud behind them, even eight years later.
"I don't want that to have happened to her at all," Rogen said of Heigl's career backlash during his own interview with Stern on Monday. "Because I've said a thousand stupid things, and I really like her."
"If she is being honest, the only people who in this situation should in any way take anything from it is me and Judd," he added. "Because we are the ones she was talking about. For other people to not work with her because she didn't like her experience with us is crazy."
In rehashing the incident, Rogen remembered how surprised he was when her comments were initially published.
"As we were making the movie, honestly, I was like, 'I would make a dozen movies with her. I would be whatever the s**tty version of Tom Hanks and Meg Ryan is,'" Rogen said.
"I thought we had a great dynamic, people seemed to like it, we were funny together, I was having a really good time, and then when I heard afterwards that she didn't like it, that she seemed to not like the process, and she did not like the end product either. I think when that happens, also your trust feels somewhat betrayed."
All that being said, Rogen is still holding out for a more personal apology from Heigl than she's so far offered, despite her expressing regret and kind words to Apatow and Rogen via various interviews and press conferences.
"When I apologize to people, generally I don't take to a public forum to do it," Rogen said.
Thanks for reading CBS NEWS.
Create your free account or log in
for more features.