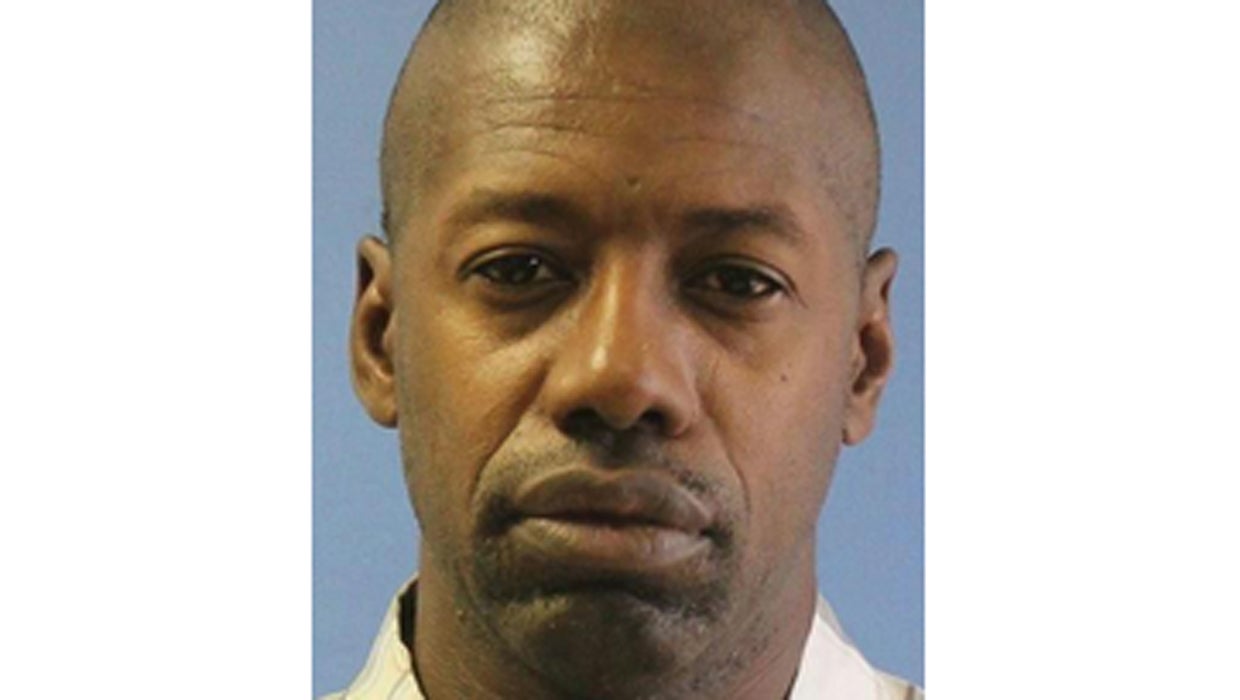 Serial killers: Rare in real life, prominent in pop culture
People love serial killers -- at least according to Scott Bonn, professor of criminology and author of "Why We Love Serial Killers: The Curious Appeal of the World's Most Savage Murderers."
"People have the tendency to be fascinated by things that are big and powerful in nature," Bonn says. "We love to have the heck scared out of us."
Bonn says serial killers are so fascinating, in part, because they lead people to "question human nature" and ask themselves: How can someone do this? Am I capable of such darkness?

Katherine Ramsland, a forensic psychologist who penned numerous books, including "Inside the Minds of Serial Killers: Why They Kill," says the allure likely stems from the investigation, as opposed to the serial killer himself.
"It's the intrigue of the puzzle. They want to know: What makes a person like this?," she says.
The pull is undeniable. According to the Hollywood Reporter, in 2013, there were 20 television shows about serial killers. In the real world, however, Bonn says serial killers are extremely rare and are responsible for no more than 1% of all murders.
But authorities say they may have one on their hands in Gary, Ind.
Darren Vann, a 43-year-old sex offender, was arrested after allegedly confessing to strangling 19-year-old Afrikka Hardy, whose body was found in a motel in Hammond, Ind. on Saturday. Following his arrest, Vann directed investigators to six bodies in abandoned homes in nearby Gary -- and hinted at a serial killing spree spanning two decades, Hammond Police Chief John Doughty said.
While Vann has only officially been charged in two of the seven deaths, but authorities have indicated that charges in the other cases are expected this week.
"I would say that we're pretty likely faced with a serial killer," Arthur Lurigio, a psychology professor at Loyola University Chicago who specializes in criminal justice, says. "Serial killers are different from other types of people who kill. They kill in a manner that's emotionless and they have overwhelming urges to continue killing."
According to Lurigio, while most serial killers kill for sexual gratification, their motivations can vary.
"If you look at documented cases, you see more differences than you see commonalities," he says.
Authorities have not commented on a motive in the Indiana case. They have said, however, that Hardy, the 19-year-old victim, was involved in prostitution and had arranged to meet Vann through a Chicago-area website. The backgrounds of the other six victims weren't immediately released, but authorities said only one of them had been reported missing.
Bonn speculates that Vann may be what the FBI refers to as an "organized" serial killer, or one who plans his crimes and generally attempts to hide the bodies. All of the bodies that Vann led authorities to were found in abandoned buildings.
He says Vann sounds similar to Joel Rifkin, a New York City serial killer convicted of killing nine women, mostly drug-addicted prostitutes, between 1989 and 1993.
"I am speculating that this individual might be the variety of serial killer who is a power-control killer. Someone who is motivated by the domination and control of others. Prostitutes are extremely easy prey. These women don't go reported missing. I think that there's an excellent chance that they will find more bodies," Bonn says.
Vann has a criminal history and is a registered sex offender. According to the Associated Press, court records allege he grabbed a woman in a chokehold, doused her with gasoline and threatened to set her on fire in Indiana in 2004. He was sentenced to a year in prison. In 2009, he was convicted in Texas of raping a woman and sentenced to five years in prison. The Department of Public Safety listed his risk of attacking someone again as "low."
Despite his criminal history, Lurigio says it's likely authorities had no way of knowing just how much of a risk Vann actually was.
"Many [serial killers] don't show clear signs or symptoms," he says. "I wish that we understood them well enough to be able to intervene earlier in their lives."
Lurigio says there are many myths about serial killers floating around, including the idea that they are all white men who set fires, mutilated animals and suffered from bed-wetting as children.
But how does someone turn into a serial killer? What drives a person to kill so recklessly? Is it nature or nurture?
Lurigio says it's both.
"If you look at the brain of a serial killer, it looks like the brain of a psychopath," he says. "They have brains that look different and operate in a different way."
Lurigio speculates that serial killers are predisposed to psychopathic behaviors and then likely experience some type of abuse and/or neglect during their childhood which leads them to commit murder later on in life.
But professor Ramsland cautions that there is no definitive profile of a serial killer and says scientists are only in the speculative stages when it comes to analyzing the brains of psychopaths and serial killers.
"There might be a genetic component to what we call psychopathy, but most psychopaths are not murderers - let alone serial killers. Most serial killers, however, would be diagnosable as psychopaths," she says. "The genetic predisposition would not be to murder, but to not being able to stop killing once they start."
On Wednesday, the 43-year-old Vann made his first appearance in court and refused to respond to the judge, prompting her to postpone the hearing and warn him he'd spend "the rest of his life in jail" unless he cooperates. In the meantime, investigators in Gary are in the process of combing abandoned buildings for more possible victims.
Thanks for reading CBS NEWS.
Create your free account or log in
for more features.