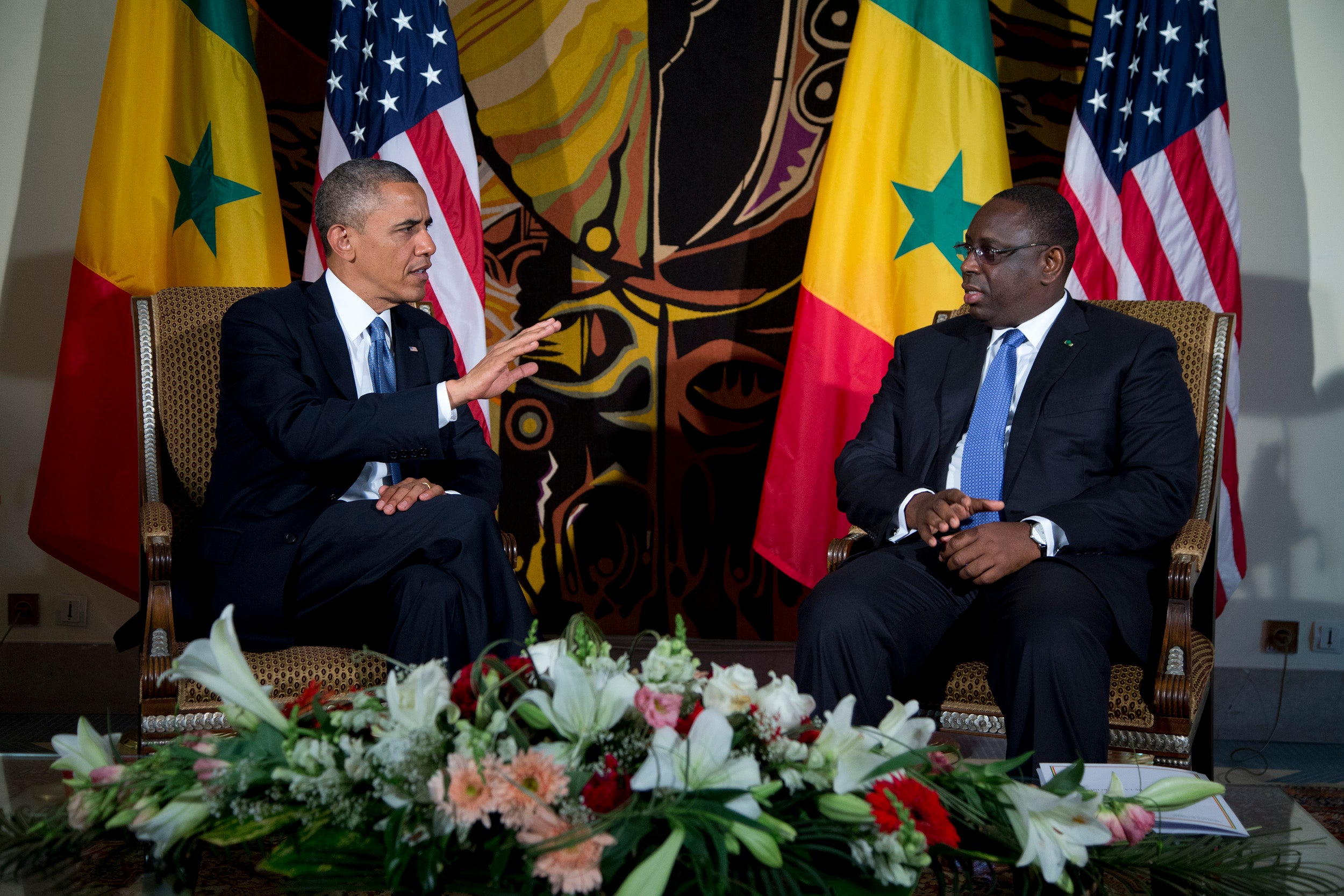 Senegalese president defends anti-gay law
DAKAR, Senegal Senegalese President Macky Sall defended his refusal to decriminalize homosexuality on Friday, a day after publicly clashing with President Barack Obama on the issue at a joint press conference.
In an interview with The Associated Press, Sall said it was important for other countries to refrain from imposing their values beyond their borders. He compared his position on homosexuality to other countries' positions on polygamy, which is widely practiced in Senegal.
"We don't ask the Europeans to be polygamists," Sall said. "We like polygamy in our country, but we can't impose it in yours. Because the people won't understand it, they won't accept it. It's the same thing."
Senegal's penal code imposes prison sentences of up to five years and fines of up to $3,000 for committing "an improper or unnatural act with a person of the same sex."
Despite the law, Sall maintained that gays were not persecuted in Senegal, saying they were only prosecuted if they engaged in acts that violated the law. Activists strongly disagreed, pointing out that more than a dozen homosexuals are currently in jail for no other reason than their sexual orientation, with guilty verdicts being handed down despite a lack of evidence.
In a December 2011 memorandum, Obama instructed federal agencies to promote gay rights overseas, drawing strong protests from some African officials and many of his African fans. A total of 38 African countries - about 70 percent of the continent - outlaw homosexuality, according to Amnesty International, and public surveys indicate that such laws are hugely popular.
At Thursday's press conference, Obama said everyone should be equal under the law regardless of cultural differences. "When it comes to how the state treats people, how the law treats people, I believe that everybody has to be treated equally," he said.
Sall responded by saying that Senegal was not ready to consider decriminalizing homosexuality. Asked Friday if he thought the day might come when gays are accepted in Senegal and throughout Africa, Sall said it was impossible to predict.
"I don't know what will happen in 10 years, because the world changes," he said.
Thanks for reading CBS NEWS.
Create your free account or log in
for more features.