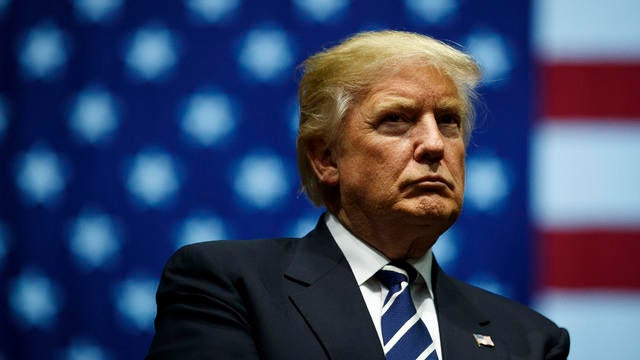 Senate adopts resolution declaring "the press is not the enemy of the people"
The Senate unanimously passed a resolution Thursday affirming that "the press is not the enemy of the people." The resolution, introduced by Democratic Sen. Brian Schatz of Hawaii, passed by unanimous consent.
President Trump has repeatedly declared that the "fake news" media is the "enemy of the people."
"Resolved, that the Senate affirms that the press is not the enemy of the people; reaffirms the vital and indispensable role that the free press serves to inform the electorate, uncover the truth, act as a check on the inherent power of the government, further national discourse and debate, and otherwise advance the most basic and cherished democratic norms and freedoms of the United States; and condemns the attacks on the institution of the free press and views efforts to systematically undermine the credibility of the press as an attack on the democratic institutions of the United States...." the resolution reads.
Mr. Trump often rips into the media, which he says is unfair in its coverage of him. The president took to Twitter Thursday morning, after dozens of newspapers coordinated editorials to rebuke the president for his attacks on the press.
Mr. Trump declared on Twitter Thursday morning that "THE FAKE NEWS MEDIA IS THE OPPOSITION PARTY." The president said in a follow-up tweet that, "The fact is that the Press is FREE to write and say anything it wants, but much of what it says is FAKE NEWS, pushing a political agenda or just plain trying to hurt people."
Thanks for reading CBS NEWS.
Create your free account or log in
for more features.