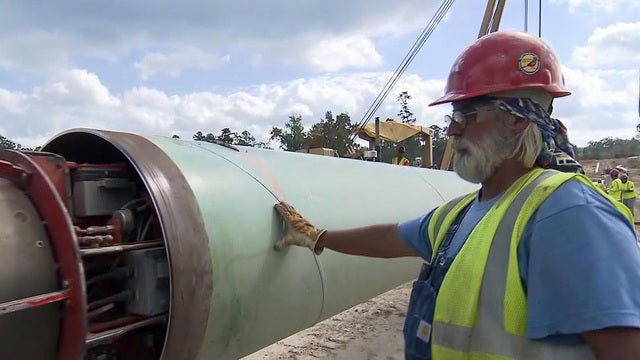 Senate fails to override Obama's Keystone pipeline veto
The Republican-led Senate on Wednesday made one last effort to push through the approval of the controversial Keystone XL oil pipeline, but efforts to override a presidential veto failed.
President Obama vetoed a bill to approve the pipeline last month. On Wednesday, 62 senators voted to overturn that decision, but it takes two-thirds of the Senate (67 votes if all senators are present) to override a veto.
The Senate originally passed the Keystone legislation in January by a vote of 62 to 36. Nine Democrats joined Republicans to pass the bill.
The Keystone pipeline project, which has been pending for more than six years now, would connect the tar sands fields of northern Alberta, Canada to oil refineries on the Texas Gulf Coast. The State Department needs to sign off on the project, since it crosses international lines.
While Mr. Obama vetoed the legislation to approve the project, the administration says it could still eventually approve it. The president said he vetoed the bill because it attempted "to circumvent longstanding and proven processes for determining whether or not building and operating a cross-border pipeline serves the national interest."
Over the past six years, as Mr. Obama touted investments in alternative energy and the GOP lambasted the administration's new regulations over fossil fuels, Keystone became a symbol of the conflict between liberals and conservatives over energy policy.
Thanks for reading CBS NEWS.
Create your free account or log in
for more features.