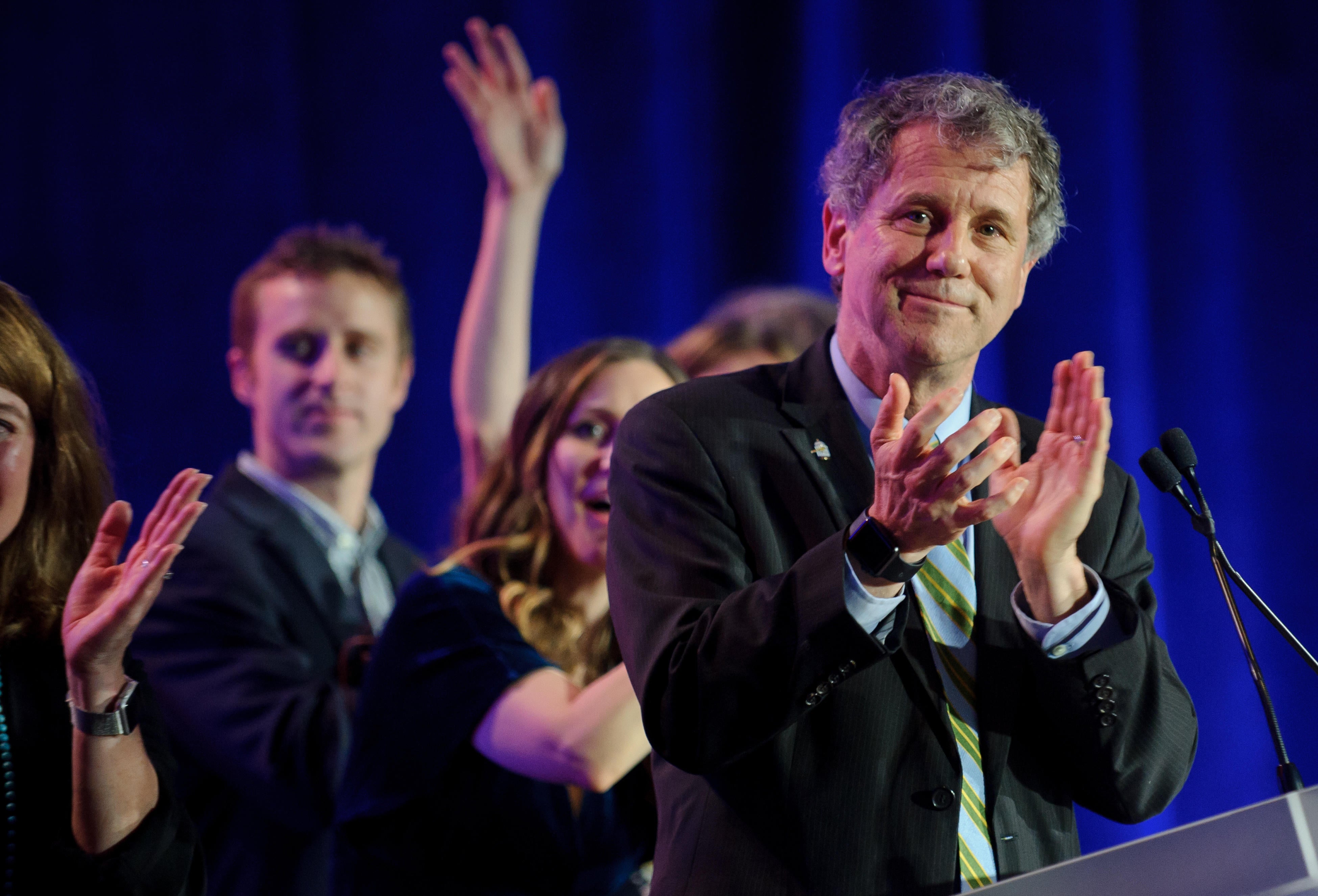 Sen. Sherrod Brown says he's considering presidential run
Fresh off winning a third term in the U.S. Senate last week, Ohio Democrat Sherrod Brown says that it's possible he'll run for president in 2020.
In an interview with The Columbus Dispatch on Monday, Brown cautioned that "we're not close to saying yes" to a presidential run. However, his wife Connie Schultz, a Pulitzer Prize-winning journalist, tweeted the Dispatch article with a concise message: "We're thinking about it."
Brown told the paper that since winning reelection on Tuesday, he's been encouraged by many to run for president and said, "[I]t's been kind of overwhelming."
Brown won his race by 6 points in what was otherwise a tough night for Democrats in Ohio. His ability to win in the swing state, which went for President Trump in 2016, has attracted the attention of national Democrats eager to take back industrial states around the Great Lakes in 2020.
Mr. Trump's victories in states like Ohio, Pennsylvania, Michigan and Wisconsin were crucial to his success in 2016. President Barack Obama won all four states in 2008 and 2012, but Mr. Trump's wins there left Democrats worried that they would now trend Republican.
The midterm election results helped allay these concerns. But Democrats are still looking for a candidate who could move these states back into the blue column in a presidential year. In addition to Brown, Minnesota Sen. Amy Klobuchar, who overwhelmingly won reelection in Minnesota on Tuesday, is sometimes touted as a possible Democratic presidential contender.
"My first mission is to encourage people to start talking about [American workers] more, reaching out to people in the industrial Midwest," Brown told the Dispatch. "We'll see later on about the presidential race. But we are thinking about it for the first time seriously."
Thanks for reading CBS NEWS.
Create your free account or log in
for more features.