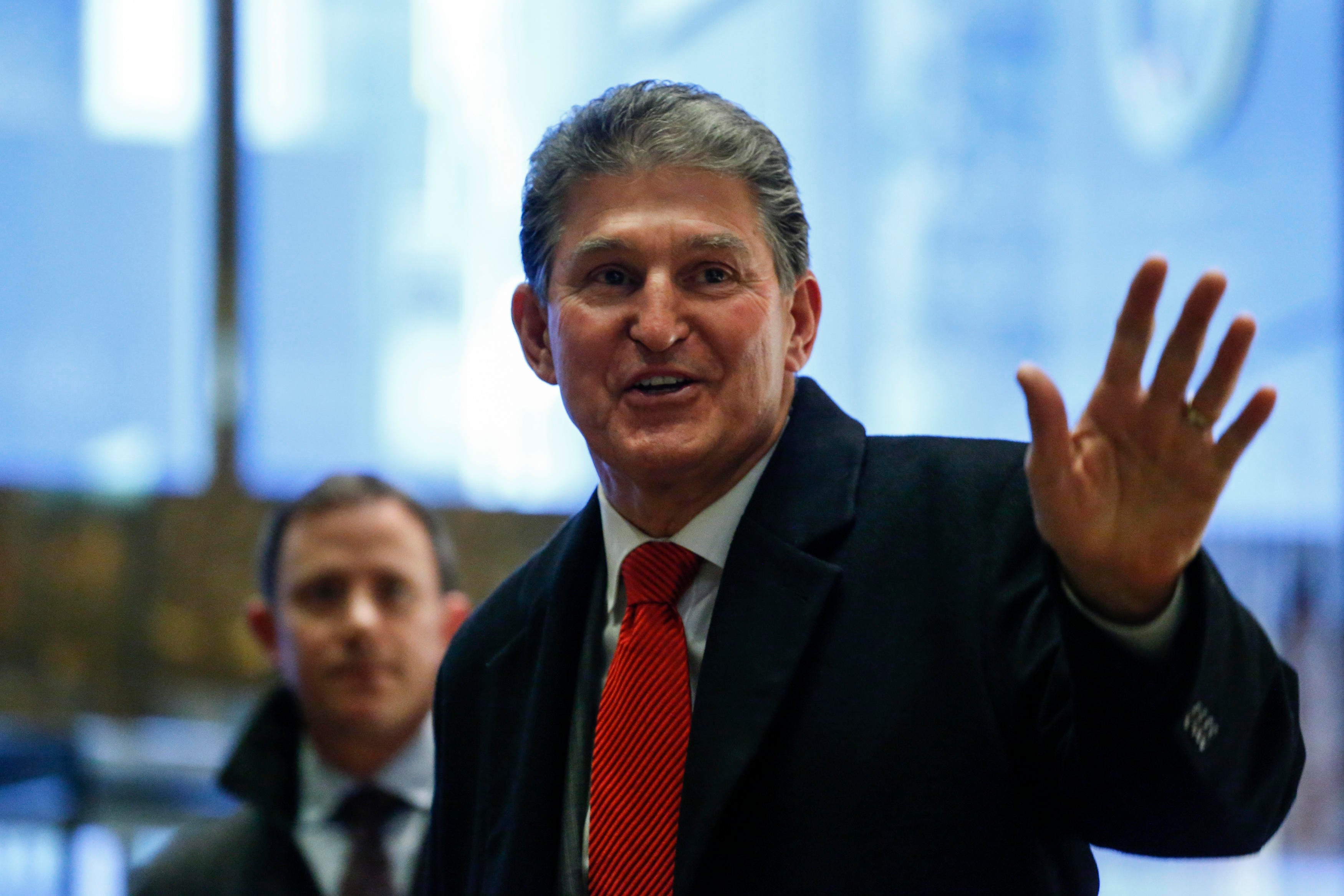 Sen. Joe Manchin: U.S. "on the verge" of a constitutional crisis after Sessions firing
Sen. Joe Manchin, a West Virginia Democrat who has often sided with President Trump, said today that the U.S. is "on the verge" of a constitutional crisis after the firing of Attorney General Jeff Sessions. He also said, in a "CBS This Morning" interview that he hopes Congress picks up legislation to protect Robert Mueller's Russia investigation when they return to Washington next week.
"I think it's a big mistake to let Jeff Sessions go,'" Manchin said. "I understand the Mueller investigation is wrapping up. You ought to have a team in place to wrap it up so there's no questions. The president says there's nothing to it."
Asked about Matthew Whitaker, who was appointed acting attorney general by Mr. Trump, Manchin say he is concerned that "a person that's been so vocal against the investigation ... now putting in charge a day after the election. I think that sheds bad light on it. I think that gives concern to every senator, Democrat and Republican. We are a country, the rule of law is everything, it's how we gauge our self, it's how we govern ourselves. Looking like it's all been tilted one way or the other is wrong."
Moving forward, Manchin said he hopes Congress will act on legislation that it had "ready to go" to protect Special Counsel Robert Mueller from being fired. Those bills have bipartisan support and can easily passed, he said. "I just want to make sure that we're able to get to the end of this investigation with the team in place. Right now that team has been disrupted," he said. The goal is to not let the president "throw a veil on this thing in the last hour of the day."
The Senate Judiciary Committee in April voted to advance a bill that would give any special counsel a 10-day window to seek expedited judicial review of a firing. It would put into law existing Justice Department regulations that a special counsel can only be fired for good cause. But Senate Majority Leader Mitch McConnell had said he would not bring that bill to vote in the full Senate.
Thanks for reading CBS NEWS.
Create your free account or log in
for more features.