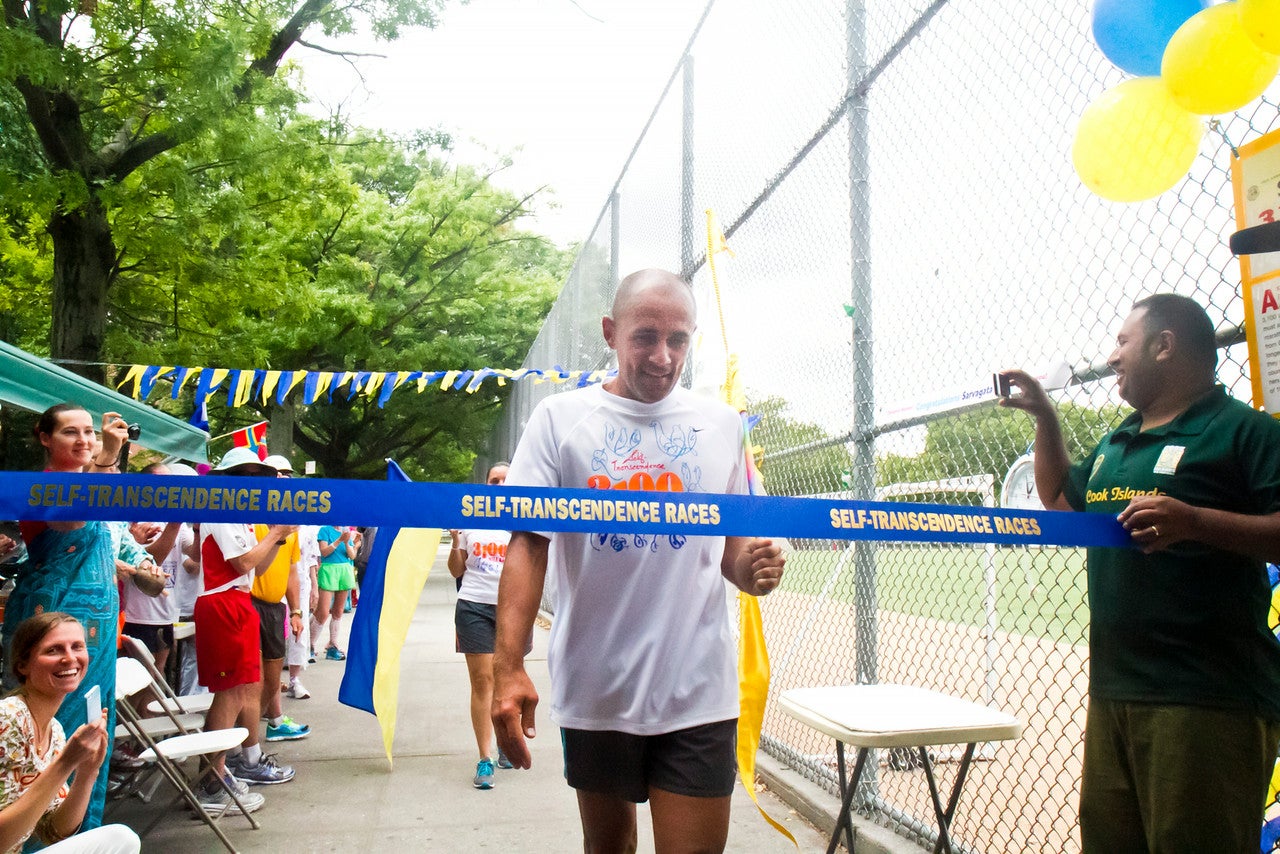 Around the block in 52 days: Inside the world's longest race
When most people think of a marathon in New York, they think of the New York City marathon, which is just over 26 miles, run in one day.
But over the course of 52 days, 14 runners are covering almost three times that distance every single day, CBS News correspondent Vinita Nair reports.
You won't find any celebrities, dignitaries or high-profile politicians at New York's other marathon. And that's just fine with the 14 runners who are pushing the limits of the human body as they circle one city block in Jamaica, Queens.
The run, in its 18th year, is called the "Self-Transcendence 3100 Mile Race." It's the longest certified footrace in the world at, you read correctly, 3,100 miles.
The marathon is the equivalent of running from New York to Los Angeles (2,700 miles), and then going another 400 miles north to San Francisco just for kicks. The race was inspired by spiritual leader Sri Chinmoy, who believed long-distance running can help people overcome their preconceived limitations.
Ray Krolewicz has been running long-distance races all his life, but the 59-year-old school teacher from South Carolina says this has been the toughest. He is the only American in this year's race.
"My students are going to say, 'Coach, what did you do this summer?', I'm going to say 'I ran around the block.' And they're gonna say 'Ok, then what did you do?' 'I ran around the block!"
The runners hit the streets at 6 a.m., circle the block about 100 times a day, and finish at midnight. They must average 60 miles a day to complete the race in time.
The first runner finished this past Tuesday and averaged a whopping 70 miles a day. Race director Bipin Larkin says this is a spiritual experience for many.
"Whether it be taking your first step as a child or running 3,000 miles like this, there's a huge sense of satisfaction," Larkin said. "That's ultimately what we feel is a big part of life."
Krolewizcz knows he won't make the 3,100-mile mark. He'll only run around 2,000.
"Oh I'm ecstatic that I'm running," Krolewizcz said. "I was just telling one of the other runners that I'm going to be sad, and they said, 'Why? You're never sad', and I said, 'I won't have all these new friends to keep.' I could just keep doing this."
Late Thursday night, a Ukrainian man was the second runner to finish the race. In its 18-year history, only three Americans have managed to run the entire 3,100 miles.
The race will come to an end next Tuesday, regardless of how many complete it.
Thanks for reading CBS NEWS.
Create your free account or log in
for more features.