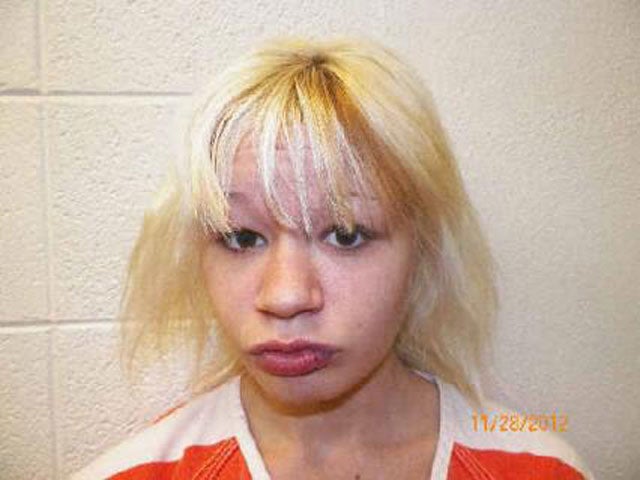 Self-proclaimed "chick bank robber" seen on YouTube video, arrested
(CBS/KOLN/AP) WACO, Neb. - A 19-year-old Nebraska woman allegedly robbed a bank and was then seen in a video posted on YouTube bragging about the crime.
According to CBS affiliate KOLN, York County Sheriff Dale Radcliff said a copy of the video will be turned in as evidence against Hannah Sabata of Stromsburg, who was arrested last week.
Sabata faces robbery and theft charges in connection with the robbery of the Cornerstone Bank branch in Waco, Neb., on Tuesday, Nov. 27. Police say on the same day a stolen car used in the robber's getaway was at Buckley Park in Stromsburg.
The video, uploaded by YouTube user Jellee Beanie, and titled "Chick Bank robber," was posted on Wednesday, Nov. 28, the same day Sabata was arrested. It shows a woman holding handwritten signs that say she robbed a bank and stole a car. The woman then holds a large bundle of cash in front of the camera.
On the signs, she writes that she stole more than $6,000. She says she told her mom it was the best day of her life, but thinks her mom just assumes Sabata met a man.
Sabata also gives her reasons for the robbery, writing the "whole system is a game." She writes that the government took her baby and charged her with neglect.
Sabata is scheduled for a preliminary hearing on Dec. 26, KOLN reports.
Thanks for reading CBS NEWS.
Create your free account or log in
for more features.