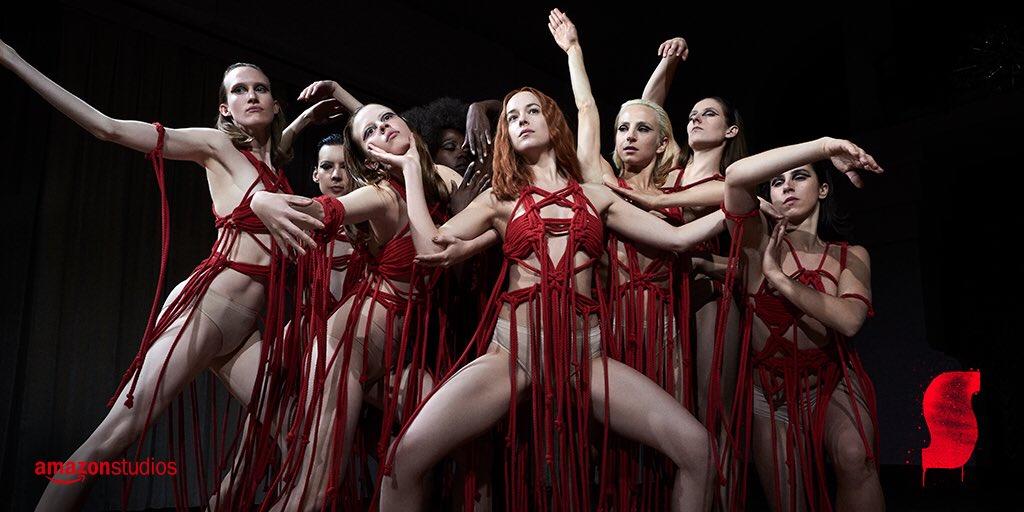 See the new trailer for "Suspiria"
Amazon Studios dropped the first trailer for "Suspiria," Luca Guadagnino's follow-up to "Call Me By Your Name." The director's upcoming film sets a markedly different tone: "Suspiria" is a remake of an Italian supernatural horror film from 1977 by director Dario Argento.
The upcoming movie is full of Hollywood's buzziest young stars, with Dakota Johnson as the lead and Mia Goth and Chloe Grace Moretz in supporting roles. Johnson plays an American student who has joined a dance company abroad, which appears to host a coven of witches Johnson's character finds herself in the midst of a bloodbath. Tilda Swinton plays the school's artistic director, Madame Blanc. Jessica Harper, the original star of "Suspiria," is also part of the remake's cast.
The film's description teases: "A darkness swirls at the center of a world-renowned dance company, one that will engulf the artistic director, an ambitious young dancer, and a grieving psychotherapist. Some will succumb to the nightmare. Others will finally wake up."
"Suspiria" will hit theaters in New York and Los Angeles on Oct. 26 and expand nationwide on Nov. 2.
Watch the dark trailer below.
Amazon Studios first released gruesome footage from the film at CinemaCon in April that defied attendees not to lose their lunch. The scene featured Johnson as she practices ballet. But with each pirouette, a dancer in another studio is literally ripped apart, descending into a mess of broken bones, urine, spittle, and blood.
Thanks for reading CBS NEWS.
Create your free account or log in
for more features.