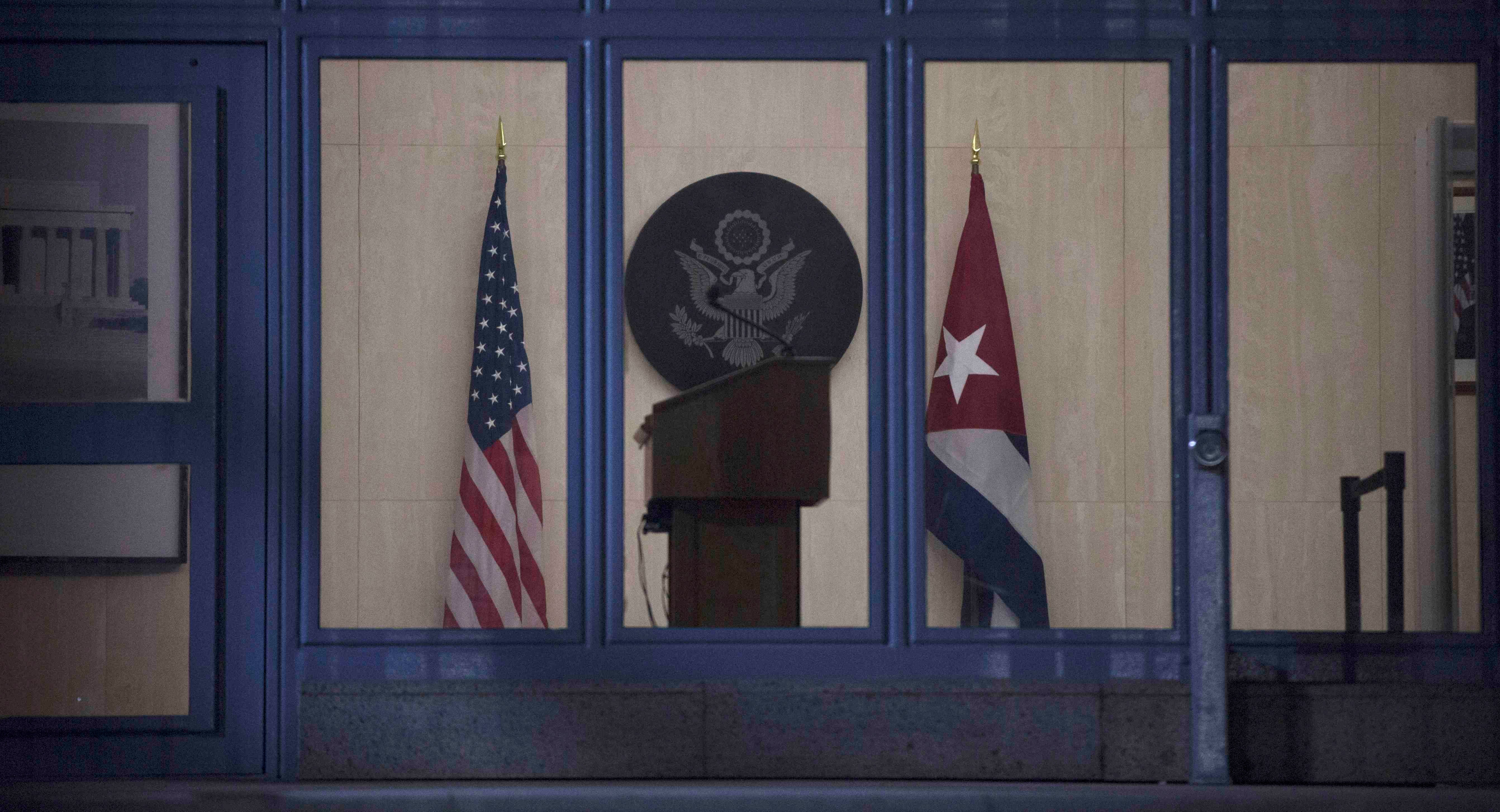 History in the making: U.S. Embassy reopens in Cuba
CUBA -- There were celebrations in Havana as the Cold War standoff came to an end and the stars and stripes of the American flag flew once more on the island of Cuba after 54 years.
Secretary of State John Kerry spoke at the flag raising ceremony at the Cuban capital, becoming the nation's first top diplomat to visit the island in 70 years. The move was a symbolic step of normalized relations between Cuba and the United States, CBS News correspondent Margaret Brennan reports.
"We are gathered here today because our leaders, President Obama and President Castro, made courageous decision to stop being the prisoners of history and to focus on the opportunities of today and tomorrow. This doesn't mean we should or will forget the past," Kerry said.
The U.S. embassy in Havana still looks like it did when it was shuttered in 1961, when Fidel Castro's close relationship with the Soviet Union drove the United States to cut diplomatic ties with the island nation. The U.S. sponsored a failed invasion and attempted to assassinate Castro, who then let the Soviet Union store nuclear missiles on Cuba, aimed at America.
The tit for tat continued for 54 years, but on Friday, Brennan reports, the anti-American billboards were gone, and Cubans expressed their hopes that a growing number of American visitors - already up 56 percent this year - would jumpstart their weak economy.
Cuban diplomat Josefina Vidal, who negotiated the reopening of the U.S. embassy, said the continued U.S. trade embargo was limiting progress.
"We don't need to be separated, the world. We're too global today. We need to come together," said Vidal. "There cannot be normal relations between countries when there are sanctions, economic sanctions, that damage the Cuban people and damage the interests of the American people."
But on the day that the U.S. embassy reopened its doors, Cubans still could not buy goods from the United States, and the Castro government's promises of new access, such as credit card use and the internet, had not panned out. Hope still remained, however, that the diplomatic development would improve life.
"Cuba is already changing, and there will be positive changes in the future," one doctor told Brennan.
"There should be better relations, because the people have nothing to do with politics," a local shopkeeper said.
And with many Cubans sick of politics, Brennan reports, hopes remained high the flag raising would be more than symbolic.
Thanks for reading CBS NEWS.
Create your free account or log in
for more features.