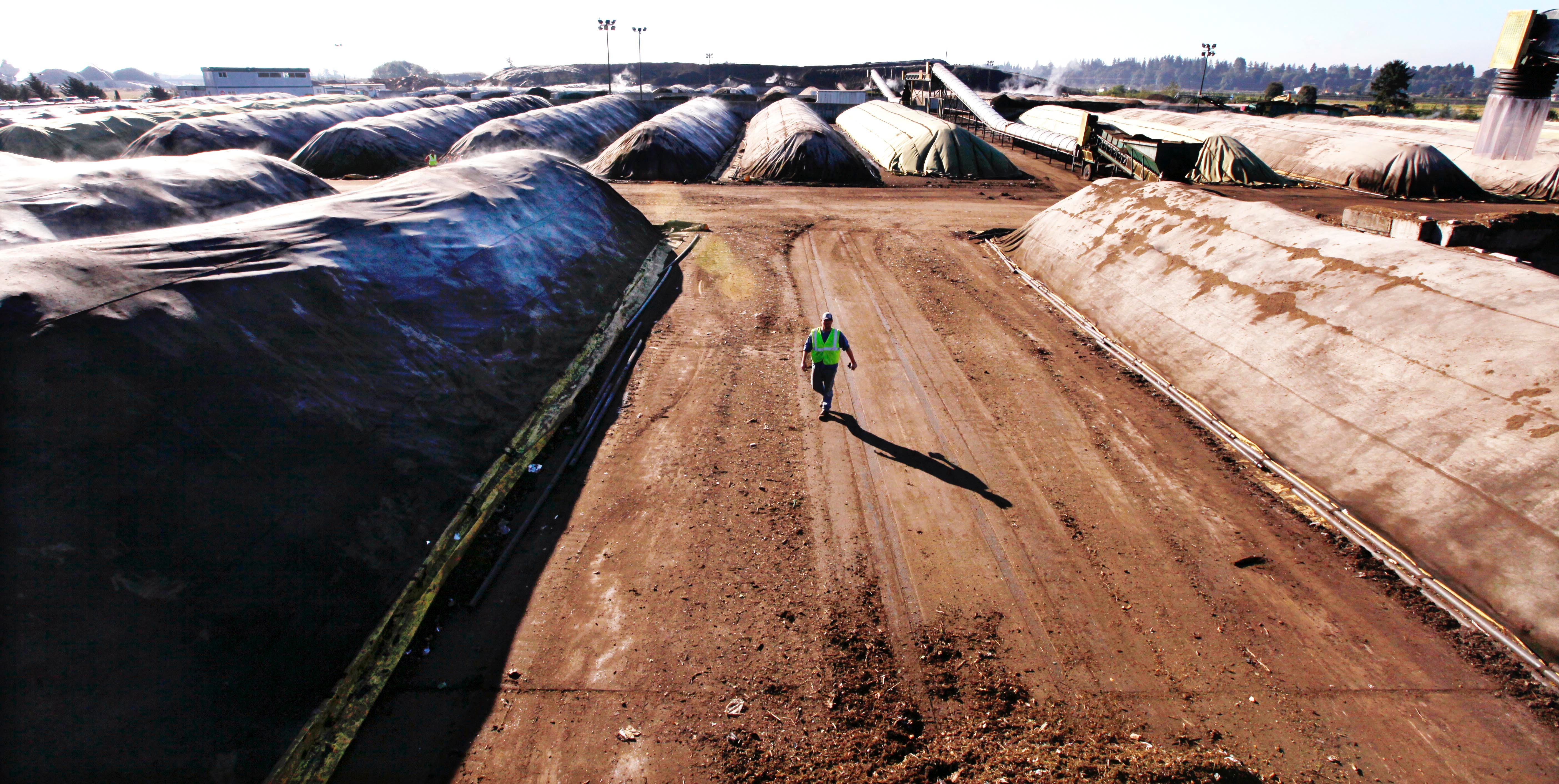 Compost, or else -- be fined $1
Ted Vrell is a machine. He's been a sanitation worker in Seattle for more than 36 years and collects up to 1,000 garbage cans every day, reports CBS News correspondent Ben Tracy.
When he started the job in 1978, things were a bit different.
"We didn't have recycling... Everything was garbage in those days," Vrell said.
These days, almost nothing is garbage in Seattle.
Mayor Ed Murray just signed a controversial law that fines people for throwing away their food scraps in the trash rather than the compost bin.
"All food waste goes in there now. All meats, dairy, the works go in there," Vrell said.
Hans Van Dusen oversees garbage collection in Seattle. The city recycles 55 percent of its garbage, but wants to hit 60 percent. So as of next summer, businesses throwing food in the trash can be fined up to $50 and single family homes $1 per violation.
The $1 fine might seem small if Seattle's trying to give people incentive to comply with the law.
"We're not looking to make a lot of money or any revenue off it. It's just to make the rules clear so everybody can help us save resources," Van Dusen said.
Food scraps that end up in the trash end up in landfills. They rot and create methane, a potent greenhouse gas that contributes to global warming. About 35 million tons of food waste is generated in the U.S. each year, but only 5 percent is composted and turned into fertilizer.
The problem is, Seattle's plan will turn trash collectors into trash cops.
"People really want this. That's not to say everybody is on board," Van Dusen said. "Certainly, some people think maybe it's a step too far."
Todd Myers heads a conservative think tank in Seattle.
"This is just sort of the next step in what Seattle does," Myers said.
He said the city is wasting $400,000 dollars on educating residents about the new trash law.
"The cost far outweighs the environmental benefits," Myers said. "When you have to enforce more and more and more, it shows that people don't want to do it, and it's not the best solution."
Yet city officials say Seattle is an environmental leader, the emerald city that can never be too green.
Thanks for reading CBS NEWS.
Create your free account or log in
for more features.