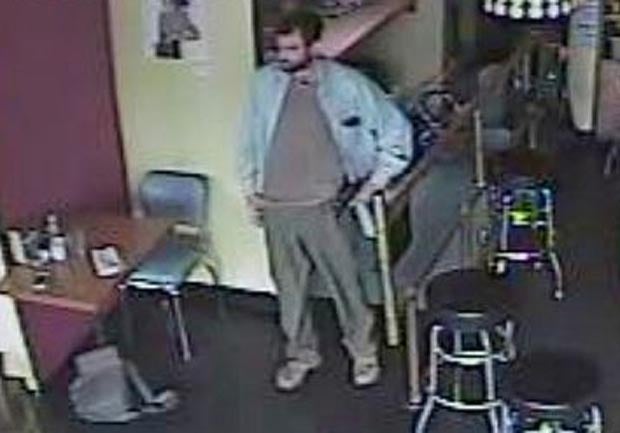 Seattle gunman's brother: He was mentally ill
(CBS News) SEATTLE - Police say a single gunman shot and killed five people before taking his own life on Wednesday.
Members of the suspect's family tell a newspaper they're not surprised, as he suffered a mentally illness.
As Michelle Millman of CBS Seattle affiliate KIRO reports, many city residents are on edge, worried about their own safety in light of the tragedy.
The shooting spree began in a cafe late Wednesday morning.
A bearded man entered a popular cafe, the Cafe Racer. Minutes later, four people were fatally shot, another wounded, as the gunman stood alone amid overturned stools, holding what appeared to be a gun.
Police scoured north Seattle, going door-to-door, searching for the killer.
Evan Hill, who lives above the cafe, describes the venue as "very mellow."
"There's lots of artists there and musical performances and that kind of thing. It's the last place that you would expect for something like this to happen," says Hill.
The gunman headed downtown, fatally shooting a woman as he carjacked her black SUV. Police responded quickly.
"As patrol officers started coming in, the suspect saw that he was just about to be captured, and the suspect then raised a firearm to his head and then shot himself in the head," said Seattle Police Deputy Chief of Operations Nick Metz.
The gunman has been identified as 40-year-old Ian Lee Stawicki.
His brother, Andrew Stawicki, tells The Seattle Times that Ian was mentally ill. "We could see this coming," he said. "We're not surprised, when you have so much of that anger inside of you."
Considered one of the safest big cities, Wednesday's shootings raise the number of Seattle homicides this year to 21, surpassing the number for all of last year.
"I'm wondering what the heck's going on in this city. Everybody's getting gun happy in this town. It's just crazy," observed resident Steve Parker.
Cafe Racer patrons say Stawicki had been showing up at the bar for days, often picking fights.
"He was at the bar being really belligerent and rude," says one patron.
Two of the victims, Drew Keriakedes and Joe Albanese, died inside the cafe.
To see Michelle Millman's report, click on the video in the player above.
Thanks for reading CBS NEWS.
Create your free account or log in
for more features.