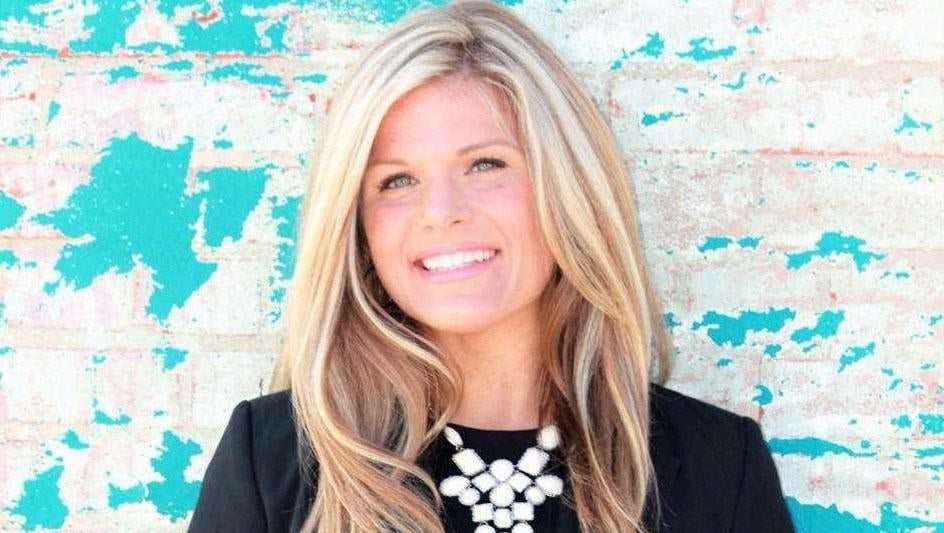 Search for Houston-area realtor who vanished before Hurricane Harvey
BAYTOWN, Texas -- When Crystal McDowell said goodbye to her boyfriend on the morning of Aug. 25, her biggest concern was traffic ahead of Hurricane Harvey. She said she was headed to pick up her children, 5 and 8, from her ex-husband's home, less than 18 miles away from where she was staying in the Houston suburb of Baytown, Texas.
"She texted me to say road conditions were good around 8:30 a.m.," her boyfriend Paul Hargrave said.
That was the last time he heard from McDowell -- about 24 hours before the worst of the catastrophic hurricane hit the Houston area. The 37-year-old real estate agent missed a meeting with a client on Friday afternoon, and her uncle Jeff Walters reported her as a missing person on Saturday.
All the while, Hurricane Harvey was wreaking havoc on Texas, and making the search for McDowell nearly impossible. The Chambers County Sheriff's Office launched a missing person investigation and posted information about the case on social media, but the department and many others in southeast Texas are overwhelmed with storm response.
"We are hampered by some of the flood issues, but we are as aggressive as ever trying to locate and find Crystal McDowell," Chambers County Sheriff Brian Hawthorne told Michelle Miller on "CBS This Morning."
Hawthorne said he is "very, very confident" that McDowell is not a victim of the storm.
Hargrave and Walters took to social media to spread the word about the missing woman. They plastered her photo, and a description of her black Mercedes, on Facebook. Soon, they were inundated with posts from arm-chair detectives. After several false alarms -- and even an extortion attempt -- someone spotted McDowell's car. It was partially submerged in water outside a Motel 6 in Mont Belvieu, but the license plate was visible and a match for McDowell's.
"I immediately tried to get there, but the flood waters were just too high," Hargrave said.
Walters said that two people who were seen inside McDowell's car were detained at the motel by police and taken in for questioning.
"They do not believe they were involved with Crystal's disappearance," he said.
Desperate for information, Walters said he approached McDowell's ex-husband and was given a curious explanation for her disappearance.
"He showed me a message on his phone where she said she was going to get the kids and go to Dallas. I have reservations about believing that she sent that message," Walters said.
Walters and Hargrave are skeptical that McDowell had any plans to travel to Dallas. Walters himself traveled to Dallas from Baytown to ride out the storm with his 87-year-old aunt. If McDowell had wanted to join the caravan, Walters says she would have told him.
"I have strong feelings about what's happened but I'd rather not voice them right now," Walters said.
The family is offering a $10,000 reward for information on McDowell's whereabouts and the arrest of any individuals involved.
"We just want her found safe and as quickly as possible," Hargrave said.
McDowell's children are safe and in the custody of their father, McDowell's ex-husband.
Crystal Seratte McDowell is 5'4" and weighs approximately 110 pounds with blonde hair and green eyes. She works as a realtor in the Baytown area and was last seen wearing a black dress. Anyone with information should call the Chambers County Sheriff's Office at 409-267-2500.
Thanks for reading CBS NEWS.
Create your free account or log in
for more features.