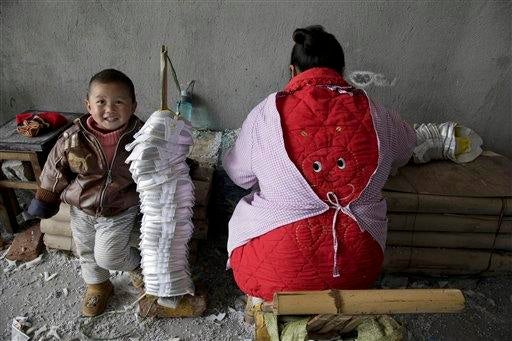 Scott's Ex-Mistress Details Affair
Scott Peterson's one-time mistress testified Tuesday that their first night together included slow-dancing to karaoke and a hotel-room tryst — but no mention of the pregnant wife who prosecutors say he later murdered.
Amber Frey, the government's star witness, described a relationship that quickly developed from sex to a serious relationship. A single mother, she almost immediately trusted Peterson with her young daughter and said he discussed a future with them.
Frey said Peterson did not wear a wedding ring when they met on Nov. 20, 2002. He poured champagne in his hotel room, putting a strawberry in her glass, and they had sex later that night. The next morning, he left her with his cell phone number, not his home number.
On their second date, he carried her 22-month-old daughter as they went hiking. Later that day, he gave the girl a children's book. Then, he cooked seafood lasagna with wine before they had sex again.
"He made the comment that there would be many more corks ... many more bottles to share," Frey testified.
The next day, Dec. 3, she gave Peterson a car seat and the key to her house, and asked him to pick up her daughter at day care.
"He said he would be honored," recalled Frey, who returned home to find him warming up the previous night's dinner. Then all three went out to buy a Christmas tree. While trimming the tree, she said Peterson denied that he was ever "close to having children" with anyone else.
Prosecutors have spent much of their case trying to establish that Peterson's affair with the massage therapist, and hopes for financial gain, were his motives for killing Laci Peterson.
The testimony about the intensity of their early relationship appeared to counter one aspect of Peterson's defense — his lawyers have scoffed at the idea that a man would murder his pregnant wife to be with a single mother he had just met.
But Frey said that from the beginning, Peterson seemed to want a future with her. The next time they saw each other was Dec. 9, Frey testified, when he told her he had lied about never being married.
Then, she said, he began to cry and told her "he had lost his wife."
"He said this would be the first holidays he would be spending without her," she said.
At the time, Frey said she understood Peterson to mean that his wife was dead. "I thanked him for sharing that with me," she said, adding that she asked him if he still wanted to have a serious relationship with her. "He said absolutely," she said.
Shawn Sibley, the woman who set Peterson up with Frey, testified earlier that she had confronted Peterson on Dec. 6 after learning he was married. He had also told her he "lost" his wife, she said. Sibley said Peterson begged her to let him break the news to Frey.
At a press conference after Frey's testimony, reports CBS' Brian Andrews, her attorney Gloria Allred described a phone call Peterson made to Frey on Dec. 31, 2002. Peterson spoke affectionately to Frey and claimed to be in Paris -- when he was actually in Modesto, preparing to attend a vigil for his wife who had been missing for a week.
Prosecutors appear to be trying to show that Peterson began hatching the murder plot a day later. Evidence shows he searched for used boats on Dec. 7-8, as well as numerous Web sites for fishing information, currents in San Francisco Bay and details on boat ramps in the area.
Prosecutors allege Peterson killed his wife in their Modesto home on or around Dec. 24, 2002, then drove to the bay and dumped her weighted body from a small boat he had purchased just weeks earlier. The badly decomposed remains of Laci Peterson and the couple's fetus washed ashore in April 2003, not far from where Peterson said he launched a solo fishing trip the day she vanished.
Before Frey began her testimony, Judge Alfred A. Delucchi met privately with lawyers, but no details were released about the session. Last week, the judge delayed the trial so that both sides could investigate recently discovered evidence.
Defense attorney Mark Geragos called that evidence "potentially exculpatory." Prosecutors have not commented on the evidence questions, citing the judge's gag order.
Gloria Allred, Frey's lawyer, said outside court that once Frey learned that Laci was missing, she immediately informed law enforcement.
The subsequent conversations between Frey and Peterson that were taped as part of the murder investigation make for "compelling and riveting" evidence, said Allred, who predicted that Frey would be on the stand for "a considerable amount of time."

Thanks for reading CBS NEWS.
Create your free account or log in
for more features.