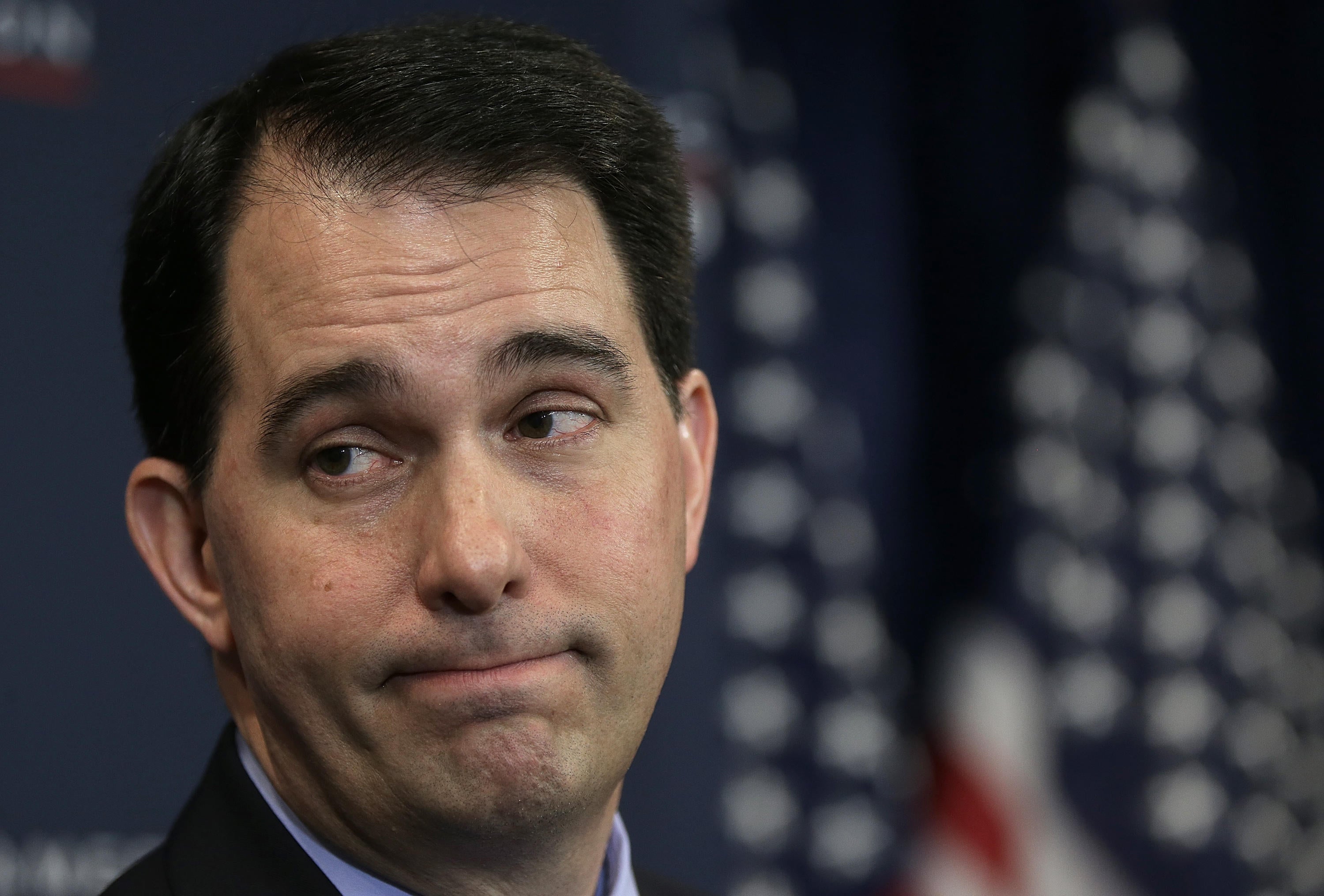 Scott Walker narrowly loses Wisconsin governor's race – and he can't ask for a recount because of a law he put in place
Wisconsin's Republican Governor Scott Walker lost a very narrow race for reelection to Democratic challenger Tony Evers on Tuesday. But it wasn't close enough to qualify for a recount — thanks to a law he signed himself last year.
Around 1 a.m. on Wednesday, when the vote was still too close to call, Walker's lieutenant governor, Rebecca Kleefisch, told supporters to prepare for a recount, CBS affiliate WDJT reported. Kleefisch told supporters "the fight is not over."
"We must ensure every valid vote in the state of Wisconsin is counted and we must be gracious no matter the outcome," she said.
Before he conceded, Walker's campaign wanted an examination of allegedly damaged ballots. He also wanted an official canvas of the vote, meaning absentee and accepted provisional ballots would be counted with Election Day ballots, WDJT reported.
The campaign did not end up requesting a recount — and they legally couldn't have anyway.
Based on unofficial results, Evers won by about 31,000 votes, according to the Associated Press. Evers led Walker 49.6 percent to 48.4 percent.
If a candidate in Wisconsin is losing by less than 1 percent, they can ask for a recount — but Walker lost by 1.2 percent.
Business Insider reports that the threshold is due to a law Walker signed after President Trump was elected. Mr. Trump won Wisconsin by 23,000 votes, and Green Party candidate Jill Stein, who received just 1 percent of the vote, demanded and received a recount, the Milwaukee Journal Sentinel reports. In response, the state legislature passed a measure mandating that in the future, candidates could only request a recount if they were losing by less than 1 percent.
Therefore, Walker did not qualify for a recount, like his lieutenant governor initially suggested when the race was too close to call. Walker ultimately called Evers to concede.
Thanks for reading CBS NEWS.
Create your free account or log in
for more features.