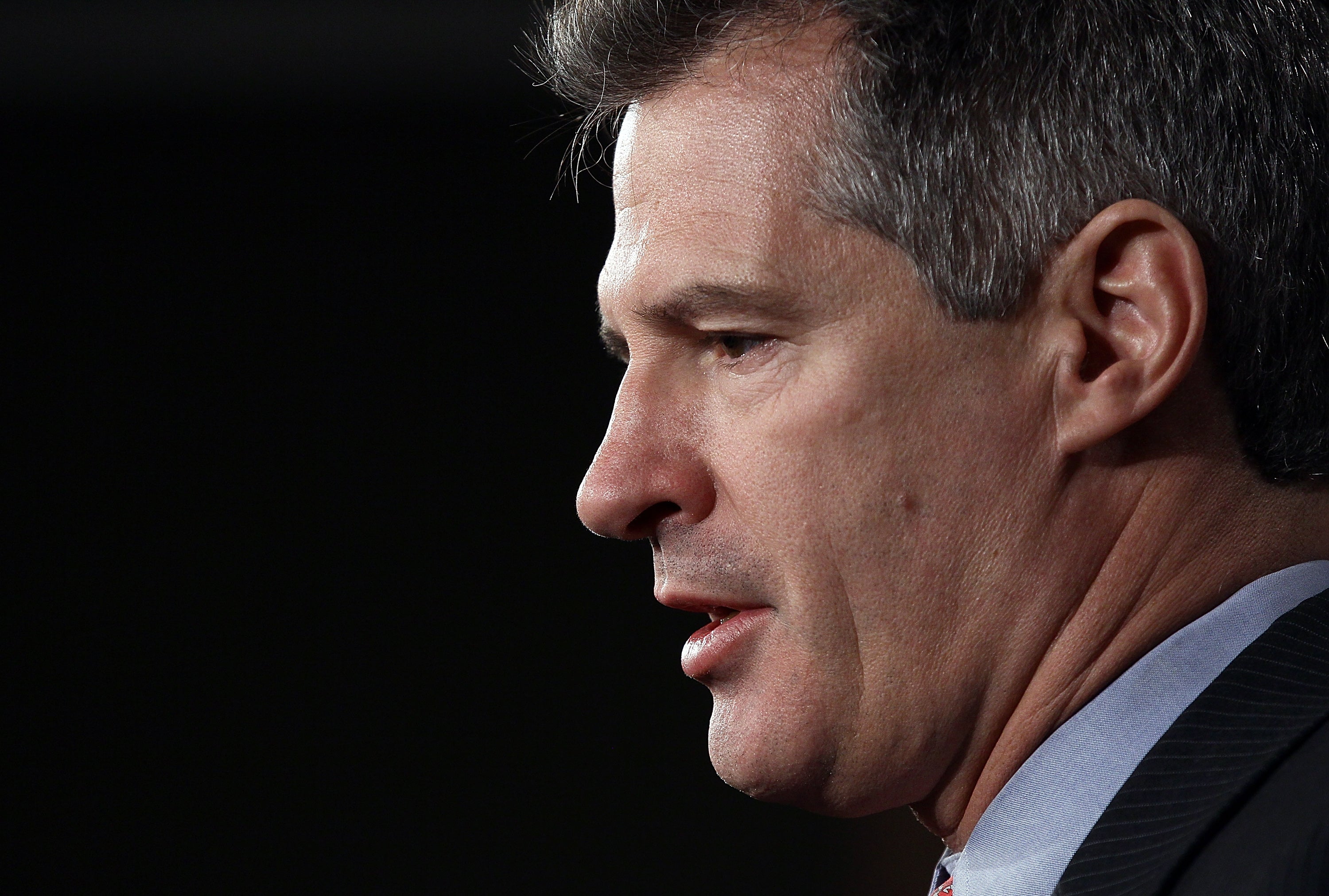 Scott Brown: N.H. Senate bid not "off the table"
Washington may not have seen the last of Scott Brown, the former GOP senator suggested Sunday in a Fox News appearance.
"Nothing's off the table and nothing's on the table; right now I'm recharging the batteries and working hard," he told "Fox News Sunday."
After losing his Massachusetts seat to Democrat Elizabeth Warren last fall, Brown in February declined to pursue the one left vacant by now-Secretary of State John Kerry. He's since joined on as a contributor at Fox News, where for now, he said Sunday, "it's important to continue to do my job here and challenge people to do things better."
Over the weekend, though, Brown raised some eyebrows at a New Hampshire National Guard conference when he plugged "nine generations of ties" to his neighboring state where he also owns a home. The comments come several weeks after he reportedly refused to rule out another run for political office after a speech in Nashua, N.H.
The Granite State might be friendlier turf for the moderate Republican: Whereas Massachusetts is historically blue, Shaheen marks the first Democrat to come out of New Hampshire since former Sen. John Durkin was ousted in 1980.
At least one GOP power player seems to be in favor of Brown exploring a New Hampshire bid.
Also appearing on "Fox News Sunday," strategist Karl Rove, who recently launched a "super PAC" seeking to curb influence from far-right organizations, chimed in: "This guy is a ninth-generation New Hampshirite; that's the dirty little secret. His mother lives there."
Thanks for reading CBS NEWS.
Create your free account or log in
for more features.