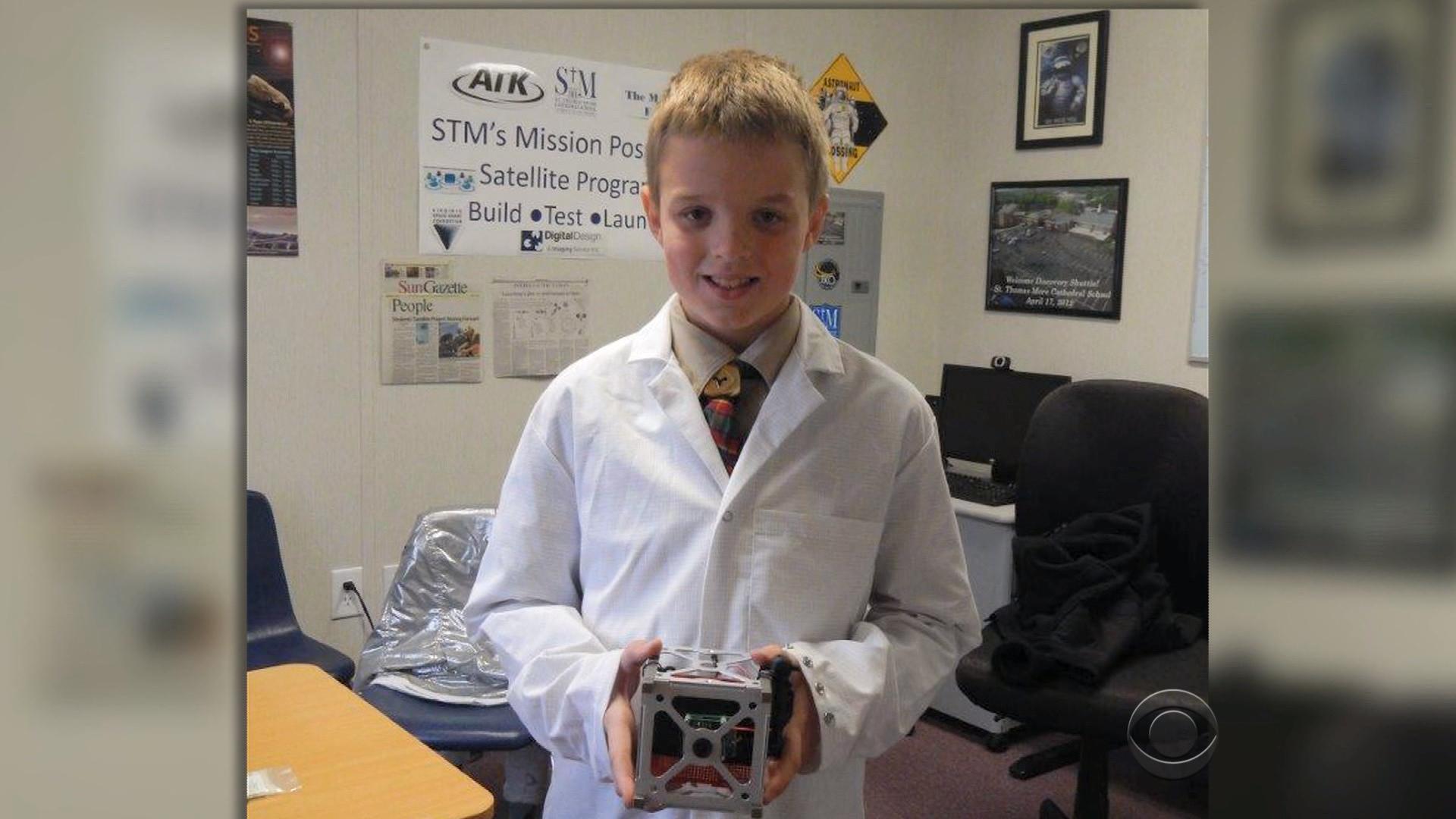 School kids launch out of this world science project
ARLINGTON, Va. -- Students at an elementary school in Virginia are very excited, and the reason for their excitement is out of this world -- a tiny satellite being launched Monday by astronauts at the International Space Station
Thirteen-year-old Rebecca el Choueiry helped build the satellite.
"I think it's awesome!" she said. "I'm really excited that's it's finally up in space."
And now St. Thomas More Cathedral School in Arlington is the first grade school in the nation to put a satellite in orbit.
The main payload is a small camera which will beam photographs back to earth using an antenna that fifth grader Felix Pellegrino helped build.
"We don't really control where it does take a picture, but it does take a picture every 30 seconds," he said.
Sixth grader Gabe MacPhail is in charge of communications, which means he also gets to be on TV.
He said he is expecting some cool photos from the satellite.
Teacher Emily Stocker said it was supposed to be a one to two year project, but because of some setbacks, including the explosion of an unmanned space station-bound rocket in 2014, it took a sometimes agonizing four years.
What does she think is the most important thing they learned?
"What we didn't plan on teaching them was the perseverance that it would take to actually get this project completed. And we're still not done," she said.
Still not done, because they're still waiting for the satellite to send a signal with its first photograph from space.
And how nervous is sixth grader Gabe about whether they will get to hear a signal?
"Okay, I can put it into one word: arghhhhhhh," he said.
Apparently that is space talk for: please, phone home.
Thanks for reading CBS NEWS.
Create your free account or log in
for more features.