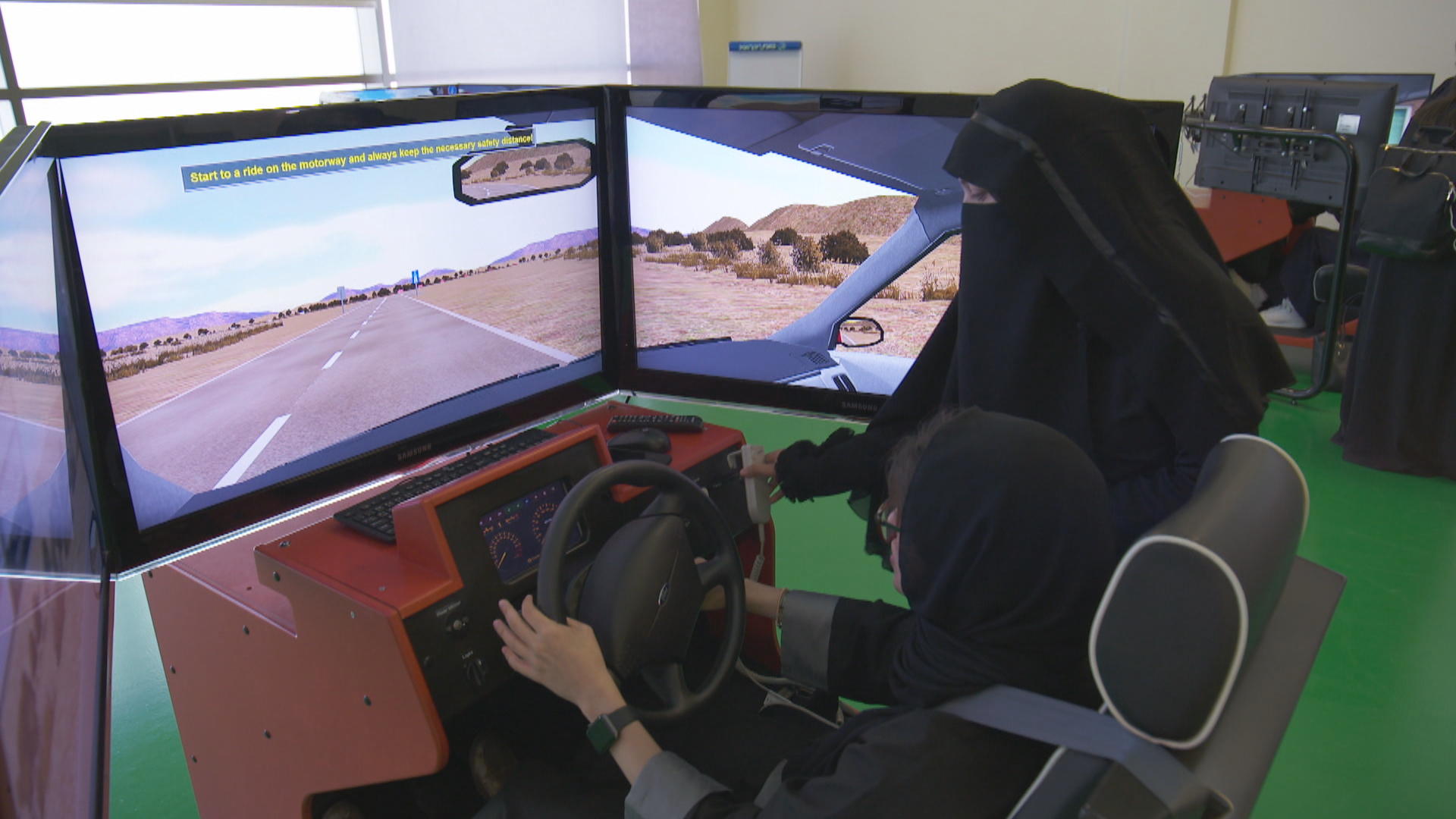 Meet the students of Saudi Arabia's first driving school for women
Saudi Crown Prince Mohammed bin Salman is making unprecedented changes in Saudi Arabia with a large focus on the role of women. The kingdom is the last country that denies women the freedom to drive, but that won't be for long. "CBS This Morning" co-host Norah O'Donnell went to the world's largest all-female university in Riyadh, where Saudi women are test-driving their freedom.
Dr. Ruba Alzuhairi is studying to become a surgeon, but she's also studying for her driver's license. She is one of the women paving the way at the driving school at Princess Nourah bint Abdulrahman University – Saudi Arabia's first driving school for women.
"This will also decrease some of the cost that I'm paying on taxis, on a driver. This will help me be independent," Alzuhairi said.
"This is a small change, but it's a significant impact on our society," said another woman studying there. She says men are "significantly positive" about the idea. "That's why it's the right timing. Back in 2011 and 2013 there was negative reaction."
What's changed? "The whole society," says another woman.
Starting in June, women above the age of 18 will no longer have to rely on drivers or male relatives to get around. Wearing abayas – traditional garments they wear in public – Saudi women are now learning to drive at special facilities.

Like the other instructors, Dr. Deema Alsekait has a driver's license from living abroad. Hers is from the state of Virginia. Saudi leaders lifted the driving ban in part to boost women's participation in the workforce as the economy diversifies away from oil.
"I can't wait. I'm so happy to be a part of it," Alsekait said.
But challenges remain.
"We have two obstacles facing women here in our country. Transportation and child care. And we try from this school to solve these two problems," said Dr. Huda Alameel, director of Princess Nora University.
Those solutions include a nursery and a traffic village for older children. The lesson? That it's normal for girls to drive. Much has changed for Saudi women, who are entering new professions and graduating from universities in record numbers.
Princess Reema bint Bandar Al Saud is championing women's rights and she says driving is part of a bigger vision.
"To envisage change, you actually have to have a sense of where you'd like to go…. We would like women to have the opportunity for mobility, for decision-making, and for social integration. Today, mobility, June is going to be pretty much resolved," Princess Reema said. "Every and any woman will tell you, 'I want more, and I want it right now.' The issue is, right now for me is tomorrow for somebody else. So how do I make sure we all get to where we need to go together? That's actually a more difficult conversation than you would actually believe."

Driving, as one student put it, is just a "quick win." "It's not everything," she said. "It's progress. The trajectory now is just going forward and not backwards."
But the women agree they are witnessing history – and they're taking part in it.
"We're the ones that are going to tell our grandkids about it, that we lived through this."
Watch O'Donnell's full "60 Minutes" interview with the country's crown prince, Mohammed bin Salman, on Sunday, March 18, 2018, two days before the young Saudi leader is to meet with President Donald Trump
Thanks for reading CBS NEWS.
Create your free account or log in
for more features.