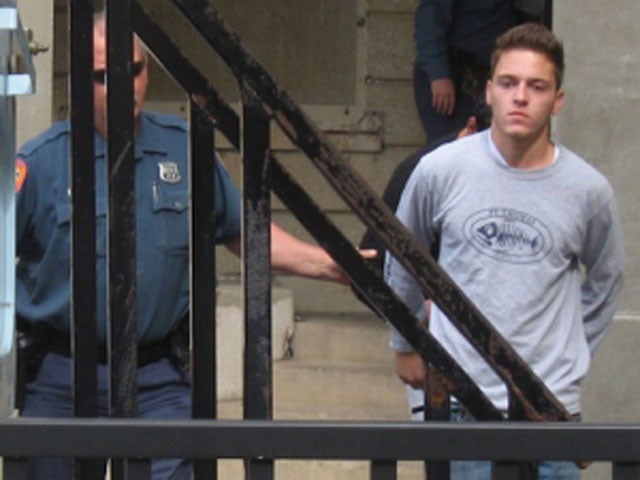 SAT cheating scandal alleged at Long Island high school, college student also accused
(CBS/WCBS/AP) MINEOLA, N.Y. - Seven former and current students of a prestigious Long Island high school have been arrested in an alleged cheating ring in which a college student was paid thousands of dollars to stand in and take the SAT for them, a prosecutor said Tuesday.
Nassau County District Attorney Kathleen Rice announced Tuesday that six Great Neck North High School students paid between $1,500 and $2,500 for 19-year-old Samuel Eshaghoff, a 2010 graduate of the school currently enrolled at Emory University in Atlanta, to take the SAT in their place, reports CBS station WCBS.
Eshaghoff has been arrested and charged with a scheme to defraud, falsifying business records and criminal impersonation. He faces up to four years in prison if convicted.
Rice said the six students accused of hiring Eshaghoff have also been arrested and face misdemeanor charges. They have not been identified because of their age.
"Colleges look for the best and brightest students, yet these six defendants tried to cheat the system and may have kept honest and qualified students from getting into their dream school," Rice said, reports the station.
The group was to arraigned Tuesday.
Rice said the students registered to take the test at a different school so they would not be known by the proctors and then Eshaghoff would present unofficial identification with his photo and the paying student's name on it.
He apparently also took the test at no charge for a female student.
School administrators identified the six students charged in the alleged scam after noticing discrepancies between their academic performance records and their SAT scores.
An investigation is currently underway into whether similar scams occurred in at least two other Nassau County high schools, as well as allegations that Eshaghoff took the SAT exam for students of other high schools.
The Great Neck School District released a statement saying it "does not tolerate cheating" and remains "committed to cooperating with law enforcement in the matter."
Thanks for reading CBS NEWS.
Create your free account or log in
for more features.