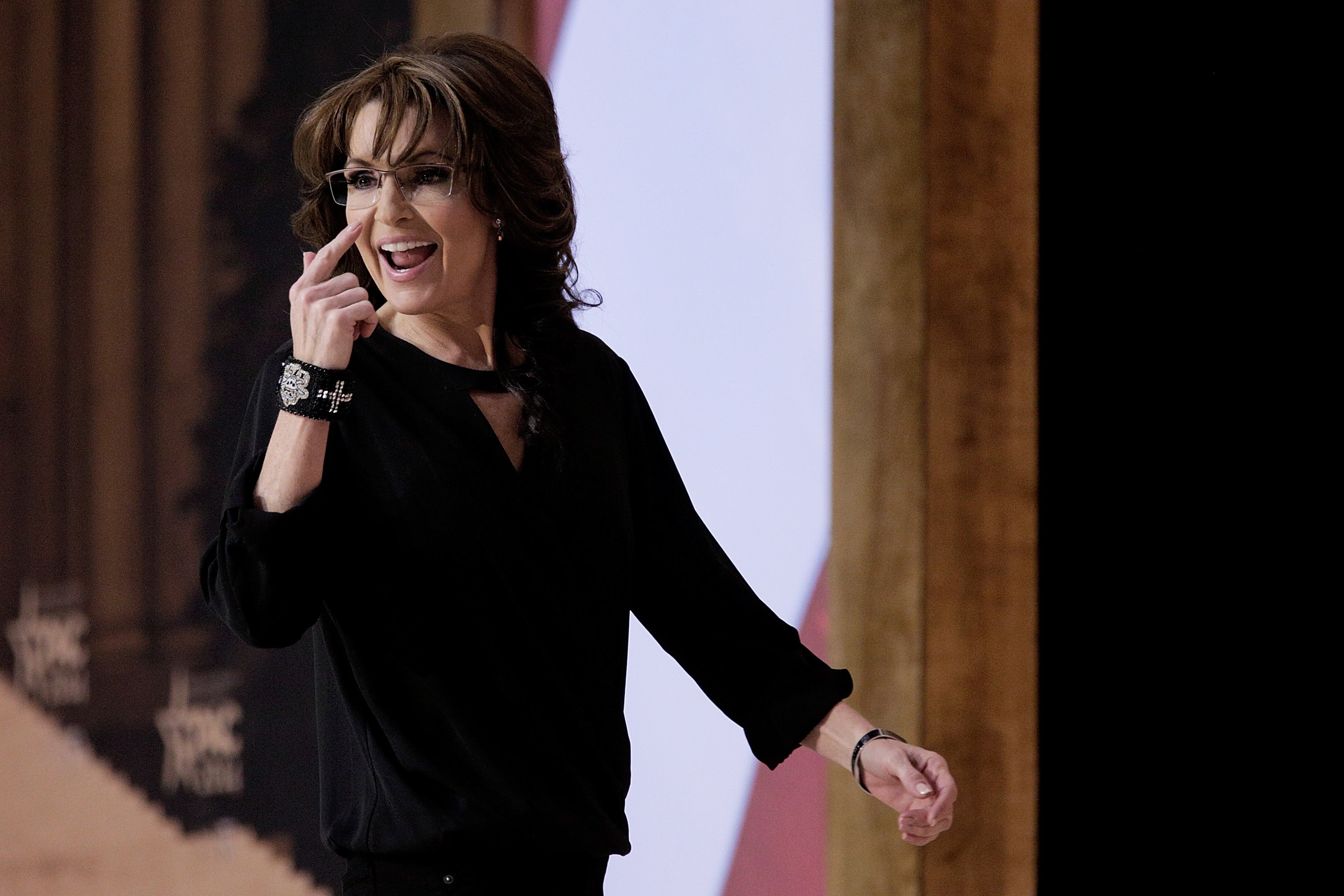 Sarah Palin endorses "hog castrator" Jodi Ernst in Iowa Senate race
This article originally appeared on RealClearPolitics.
What's one way to get Sarah Palin's attention in a crowded Republican primary fight?
For U.S. Senate candidate Joni Ernst, releasing a TV ad that mentioned her youth spent castrating hogs worked rather nicely.
An Iowa state senator, Ernst on Tuesday released a memorable 30-second spot, which highlighted the unglamorous task she performed while growing up on a farm. "Washington's full of big spenders," she says at the end of the ad. "Let's make 'em squeal."
The provocative message appeared to have resonated with Palin, who highlighted it in her endorsement of Ernst on Wednesday.
"Any question about the type of Senator Joni will be?" the former Alaska governor wrote on her Facebook page. "Check out her first ad -- she makes it pretty clear."
Ernst is one of a half-dozen Republicans vying to take on U.S. Rep. Bruce Braley, the likely Democratic nominee, for the right to replace retiring Democratic Sen. Tom Harkin.
Braley has been considered the favorite but faced significant blowback this week over comments he made at a Texas fundraiser. The four-term congressman was caught on camera at the closed-press event suggesting that Iowa Republican Sen. Chuck Grassley is unfit to become the Senate Judiciary Committee chairman -- should the GOP win control of the upper chamber -- because he is a "farmer from Iowa who never went to law school."

Braley later apologized for his remark, but Iowa Republicans seized upon it in an effort to portray the Democrat as being out of touch with the values of the farming-heavy state.

Palin's endorsement is likely to provide a major fundraising boost to Ernst, who has thus far lagged in that department -- a deficiency that she acknowledged in an interview with RealClearPolitics earlier this month.

"I truly believe that money can't just buy an office," Ernst said. "... I think people across Iowa are going to support me because of my background, because of my experiences, because I walk in the same shoes they do. It's concerning because, yeah, you can buy a lot more ads if you have a lot more money, but you can't buy Iowa values."

Palin's support also will lend her instant credibility among Iowa's vast swaths of evangelical voters and hard-right conservatives, who tend to vote in outsized numbers in Republican primaries. (Ernst had already been making inroads among the Republican establishment. Earlier this month, Mitt Romney gave her his backing in a fundraising email.)

The candidate's background as a combat veteran and lieutenant colonel in the Iowa Army National Guard, as well as her penchant for blunt language, appear to have resonated with the 2008 Republican vice-presidential nominee. "She's been a fighter for freedom both in and out of uniform," Palin said of Ernst in her endorsement.

Iowa and Mississippi are the only states that have never elected a woman to a federal office or governor, and Ernst's bid to become Iowa's first female senator is another factor that may help her stand out in a deeply unsettled field of Republican candidates.

The primary will be held on June 3.
Thanks for reading CBS NEWS.
Create your free account or log in
for more features.