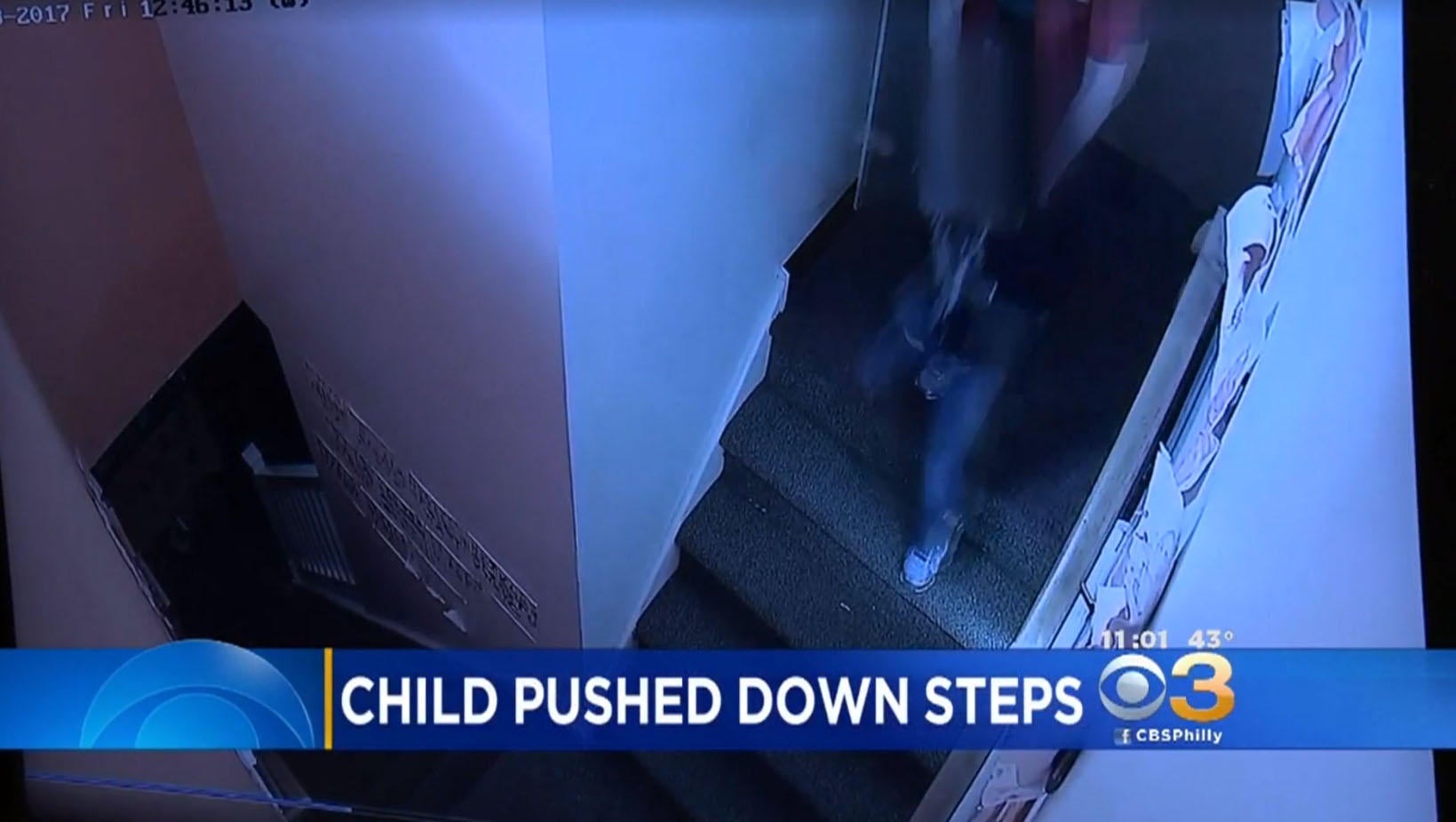 Sarah Gable, Pa. daycare worker, seen on video pushing child down stairs, cops say
UPPER DARBY, Pa. -- Authorities have charged a Pennsylvania daycare worker with simple assault after a newly installed video camera captured her pushing a child down a flight of steps.
Upper Darby police say 52-year-old Sarah Gable of Folcroft was fired soon after the owners of Child Care of the Future saw what happened Friday. The video shows Gable pushing the 4-year-old girl down four flights of steps before she apparently realized there was a camera. Then she helped the child down the next flight of stairs.
"I think it's every parent's worst nightmare that sends their kid to daycare," Upper Darby Police Superintendent Michael Chitwood said Monday.
Gable also is charged with child endangerment and was reportedly fired from her job. It's not known if she has a lawyer who can comment on the charges.
Shawayne Tavares, another employee at the center, told CBS Philly she was watching the cameras, which had just recently been installed, when she saw the incident and rushed to confront the woman.
"I said, 'What are you doing? We don't do this to children,'" Tavares told the station.
Gable can be seen in the video apparently looking up at the camera after pushing the child.
"It still hurts me, just seeing the video. When I saw it air I was just like 'wow.' It still hurts," said Tavares. "The little girl was just really shaken up. Her eyes were literally like 'help me.'"
Parents were notified of the incident via letter. The child sustained a knee injury and returned to the daycare.
"She was a little scared of the steps," said Tavares.
Gable had reportedly worked at the daycare center for about a year but she had about 25 years of experience working in child care. She has since been released from jail on a $25,000 bail, the station reports.
Thanks for reading CBS NEWS.
Create your free account or log in
for more features.