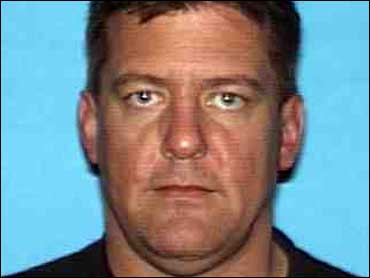 Santa Slayer Planned More Murders
For six months, Bruce Pardo plotted a bloody attack on his ex-wife and her family. Police say he even added his mother and his ex-wife's divorce attorney to the hit list but killed himself before he could complete the task.
His plan was thorough and detailed. Pardo had a getaway car, an airplane ticket to the Midwest, several guns, and high-powered ammunition only sold outside the state.
They were all in place on Christmas Eve, when he put on his Santa Claus suit, armed himself with four guns, barged into a party at his ex-relatives' home, killed nine people and torched the home.
It was a crime that sent this quiet community east of Los Angeles reeling with shock and sadness, but a crime police say could have been worse.
Police Lt. Pat Buchanan said Pardo knew his mother had been invited to the party and intended to kill her because he felt she sided with his ex-wife in their divorce. Lucky for her, Buchanan said, she felt ill and opted to stay home.
His ex-wife's attorney was also apparently a target. Police Chief Kim Raney said Pardo left a rented vehicle near the attorney's Glendale home the day of the shooting and filled it with maps, clothes and a fuel tank.
But Pardo never made it to the vehicle. He was burned while torching the house and later killed himself at his brother's home.
If Pardo had lived, "his next destination was Glendale," Raney told hundreds of mourners who gathered at a local school Monday to offer each other comfort.
The residents, many of them wearing orange ribbons to remember the victims, gasped as Raney explained the latest details of the investigation. Raney pledged he would "try to bring sense to what was a senseless act."
The quiet community of backyard pools and wide boulevards was still coping with the bizarre and violent crime. Elderly women took notes on city officials' remarks from the meeting and women wiped tears from their eyes during a prayer.
Mayor Kevin Stapleton asked residents to respect the privacy of the surviving family members and their neighbors.
"I know people want to go by and see the location. But keep in mind that people live there and we need to get them some return to normalcy," Stapleton said.
County mental health counselors and trauma specialists distributed pamphlets and referrals, while neighbors hugged and shook their heads in grief and confusion.
David Singer, a psychiatrist and volunteer trauma therapist, advised parents on how to talk to children who might be confused and frightened by the idea of Santa Claus committing such a horrible crime.
"He was so full of hate that he had to disguise his hate by dressing up as someone full of love - Santa Claus," Singer said.
Those words, meant to comfort a child, seemed to be the simple explanation many of the adults in the room craved. Many nodded in agreement, and a few quietly wiped away tears.
After the meeting, some lingered at the school to talk, while others held hands and prayed.
Not far from the school, the charred remnants of the destroyed home still smelled of smoke. A pile of votive candles, flower and stuffed animals lay outside a chain-link fence protecting the site.
Jill Amparan placed a bouquet of flowers on the curb and said a prayer with her friend, Elizabeth Chavez. Still dressed in their scrubs after leaving their jobs at a medical clinic, the women expressed anger at Pardo's actions.
"People die every day but the way this happened is awful," Amparan said.
Chavez said her 9-year-old daughter has been riveted by the story of a man dressed as Santa Claus committing such a horrible crime.
"She brought a newspaper article to day care to show her teacher," she said.
The whole incident left both women wondering what made Pardo so desperate to get back at his ex-wife by hurting the ones she loved.
"He had a house, friends, family and a church community. That's supposed to help you when things get bad," Amparan said.
Scott Nord, an attorney for the victims' family, said a fund for donations was set up to help his clients. He said the family requests privacy while it grieves.
"They have felt your love for them and the prayers said on their behalf," Nord said in a statement released through police. "The thought that so many have opened their hearts to them provides them comfort."
The nine people were killed when Pardo, 45, carried out a brutal attack on those gathered at the home of his ex-wife's parents just days after the settlement of a bitter divorce was finalized.
The 25 people gathered at the home of Joseph and Alicia Ortega exchanged Christmas greetings moments before the rampage with about 35 relatives by radio at the home of their niece Lilia Llamas Sotomayor in Torreon, Mexico, a ritual the family undertook every year.
"It was 'How are you? We're all together here. How are you over there?"' Sotomayor told the Los Angeles Times. "They were happy, and we were happy."
It was not until the next day that the relatives in Mexico learned that just after their conversations ended, Pardo entered the home dressed as Santa Claus and opened fire with semiautomatic handguns, then used a homemade device to fill the house with vaporized racing fuel, which exploded.
(Covina Police Department)

The victims' bodies were charred by the fire that consumed the house and they remained unidentified Monday. (At left, Pardo's alleged getaway vehicle, burned in the fire.)

The missing included Pardo's 43-year-old former wife, Sylvia Pardo; her parents, Joseph Ortega, 80, and Alicia Ortega, 70; her 46-year-old sister, Alicia Ortiz, and the sister's 17-year-old son, Michael Ortiz. Also missing were a brother, Charles Ortega, 50, and his wife, Cheri, 45; and another brother, James, 52, and his wife, Teresa, 51.

Editor's Note: According to a statement released through the Covina Police Department, checks may be mailed to Ortega Family Fund, C/O Law Offices of Scott J. Nord, 500 N. Brand Boulevard, Suite 550, Glendale, Calif., 91203.
Thanks for reading CBS NEWS.
Create your free account or log in
for more features.