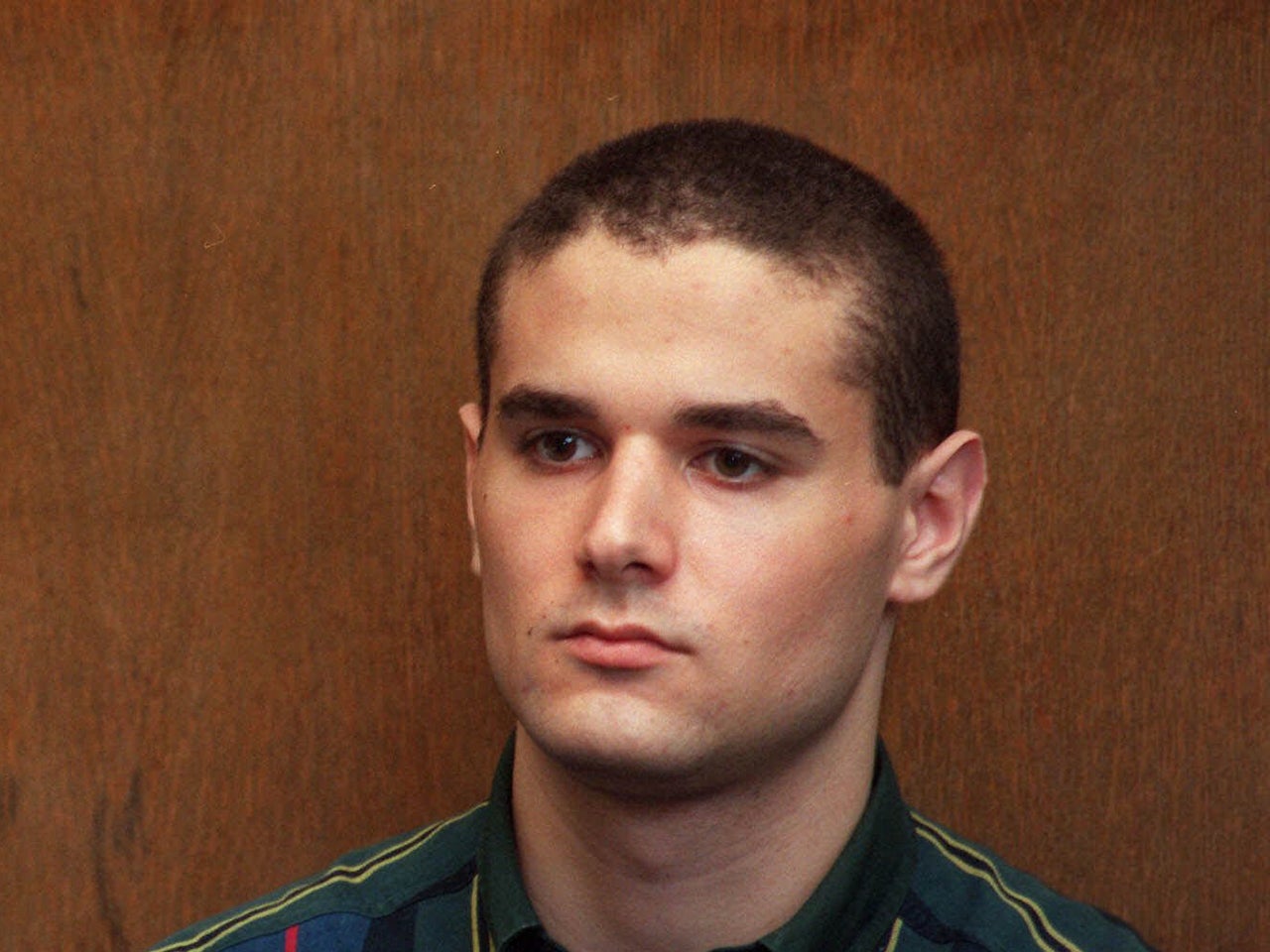 Samuel Sheinbein, American killer held in Israeli prison, shot dead
SHARON PRISON, Israel - Israeli special forces raided a prison in central Israel on Sunday, killing one of the country's most notorious inmates after he seized a guard's weapon, shot three guards and barricaded himself inside the compound.
Police identified the inmate as Samuel Sheinbein, an American who fled to Israel after committing a gruesome murder in Maryland in 1997 and whose case sparked a high-profile row between the two allies.
Police special forces rushed to this prison in central Israel after Sheinbein stole the weapon and shot three guards, wounding two of them seriously. A standoff ensued, with counter-terrorism units dispatched to the scene. The inmate then opened fire again before the forces killed him, police spokesman Micky Rosenfeld said.
Sheinbein, 34, was tried in Israel in 1999, two years after he fled to the country and successfully sought refuge from extradition, enraging Maryland authorities and briefly threatening U.S. aid to the Jewish state.
An Israeli court sentenced Sheinbein to 24 years for his slaying and dismemberment of 19-year-old Alfred Enrique Tello Jr. Sheinbein was 17 at the time of the killing and could have faced a life sentence in Maryland. His extradition to Maryland was blocked after a yearlong battle between Israel and the United States over an Israeli law that prohibited it.
Following that embarrassment, Israel changed its laws to allow the extradition of Israeli citizens on condition that they are returned to Israel to serve any sentence imposed.
Sheinbein, of Aspen Hill, Maryland, confessed to strangling Tello with a rope and hitting him several times with a sharp object. Sheinbein then dismembered the body with an electric saw and burned it, authorities said. Another teenager charged in the killing, Aaron Needle, committed suicide while in jail in Maryland.
Sheinbein fled to Israel days after Tello's remains were found in a garage. He successfully sought refuge under a law that prevented the extradition of Israeli citizens to foreign countries. Sheinbein had only passing contact with Israel, but his father, Saul, was born in the country and Sheinbein qualified for citizenship under Israel's "Law of Return."
Israel refused to extradite Sheinbein, prompting protests from senior officials, including then-Attorney General Janet Reno. Some congressmen who had otherwise been friendly to Israel threatened to cut aid in response.
Thanks for reading CBS NEWS.
Create your free account or log in
for more features.