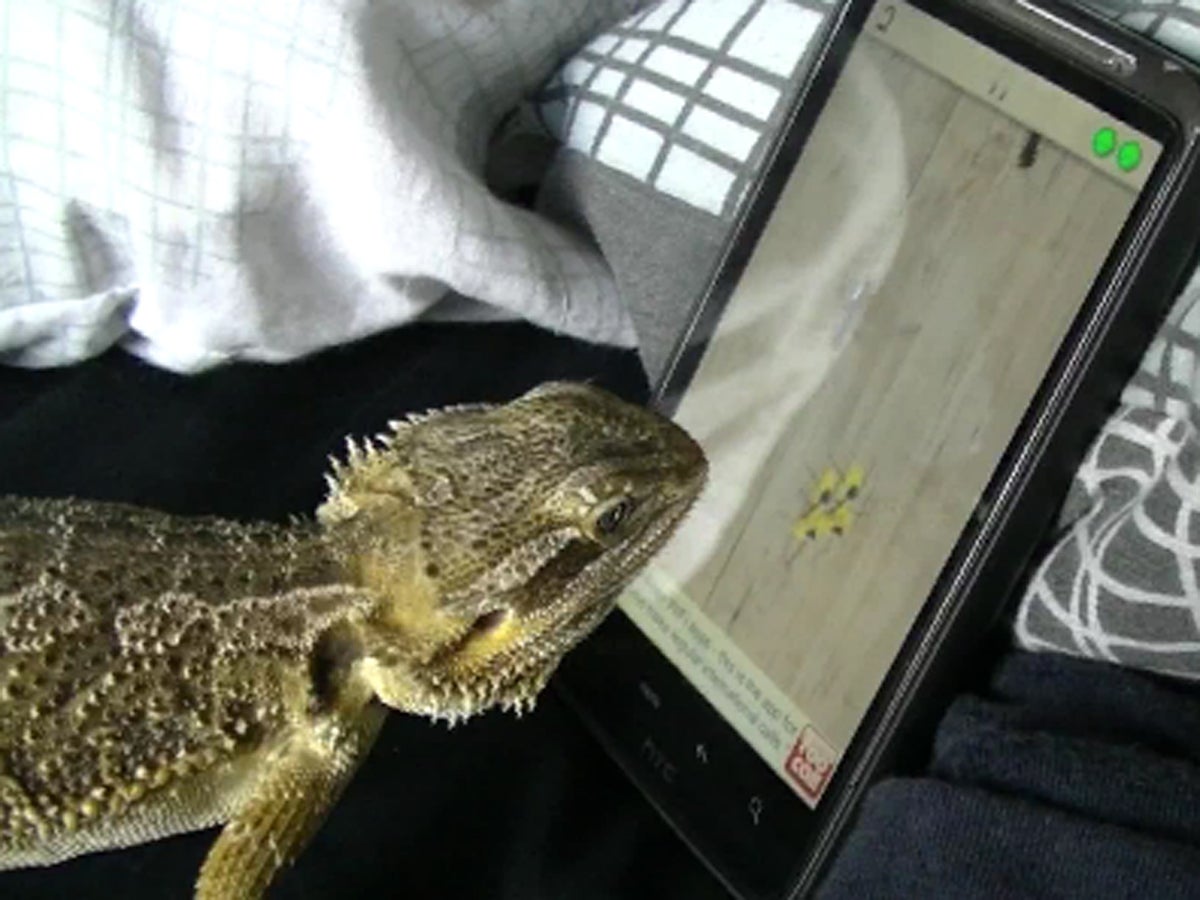 Salmonella outbreak linked to bearded dragons
Health officials say they may have found the cause of 132 salmonella infections: A species of lizard called bearded dragon, which are sometimes kept as pets in the U.S.
The Centers for Disease Control and Prevention announced on Thursday that they are launching an investigation of a multi-state salmonella outbreak that occurred from Feb. 21, 2012 to April 21, 2014. The agency is collaborating with public health, veterinary, and agriculture officials in many states and the U.S. Department of Agriculture. They've identified multiple potential bearded dragon breeders who supply lizards to pet stores in the United States where the lizards may have come from.

Among those who had fallen ill with Salmonella Cotham, 58 percent were children 5 years and younger. The infections also caused hospitalization of 42 percent of people sickened with the bacteria. No deaths were reported due to the bacterial infection, and incidences occurred in 31 states.

Salmonella Cotham is a rare strain of the bacteria, and in some instances it is antibiotic resistant. The CDC conducted antibiotic resistance testing on salmonella from three ill with the outbreak strain. One person's infection did not respond to ceftriaxone, an antibiotic used to treat serious salmonella infections.

This is not the first rash of reptile-associated salmonella cases. Between 1998 and 2002, health departments in six states alerted the CDC of infections that may have been caused by the handling of such animals. And in the 1970s, there were a number of reports that linked transmission of salmonella to pet turtles.

Salmonella infections usually cause gastroenteritis but can also result in more serious infections, including sepsis and meningitis.

Jim Nesci, a reptile education expert based in Chicago, Ill., told CBS News he doesn't think the presence of the bacteria is inherent to the animals. It's a result of the environment pet owners create. He added that up until now he's never heard of infections from bearded dragons, which are a native reptile to Australia.

"The biggest problem is the way people keep stuff," he said. "If they keep it filthy and they handle the animal, it's a problem."

Nesci, who has been a reptile owner since 1952, says it's important for pet owners to keep their animal's cage clean and change the water frequently. "It's something that you got to do and people get lazy and forget about it," he said. "It's called hygiene. You can't let your animal live in crap."
Thanks for reading CBS NEWS.
Create your free account or log in
for more features.