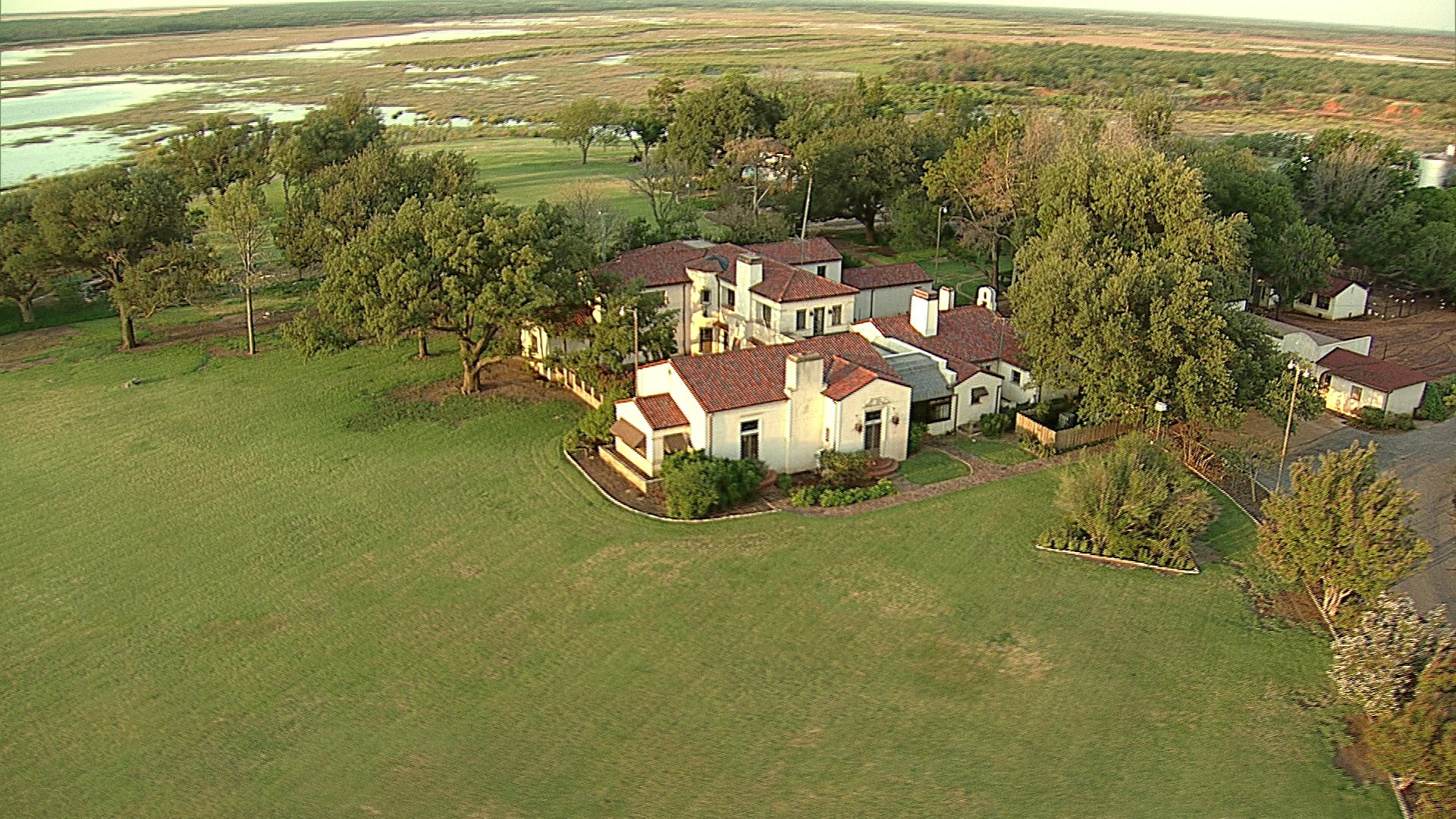 For sale: A Texas ranch that defines the cowboy life
Ask people to name a ranch in Texas and for some the answer would be Southfork, made famous by the TV show "Dallas."
But the name they probably should know is Waggoner Ranch, created only four years after the Lone Star state became a state, reports CBS News correspondent Anna Werner.
It's the largest single ranch under one fence in the country -- some 510,000 acres. And for the first time since 1849, the property is going up for sale with a price tag of $725 million. Some fear the cowboy culture that defines the property could be headed for the last roundup.
"It really is one of a kind," said broker Bernie Uechtritz, of Briggs Freeman Sothebys International Realty in Dallas.
His marketing video shows what a prospective land baron or baroness would be buying: a vast property spread across six west Texas counties, with 30,000 acres of farm land, 1,200 oil wells producing hundreds of thousands of barrels of oil a year, extensive wildlife, thousands of heads of cattle and a breeding operation for American quarter horses.
"It is a cornerstone of our culture," Uechtritz said. "It's a cornerstone of the cowboy way, and it means a lot."
The ranch is home to the Waggoner dynasty. Founded by cowboy Dan Waggoner 165 years ago, it was expanded to its current size by his son, cattle baron W.T. Waggoner. It's now owned by his descendants and heirs.
"That ranch has been part of the history of this town and this community since the 1850s," said Tony Yoakum, who gives tours of the Waggoner exhibit at the Red River Valley Museum in nearby Vernon, Texas.
Yoakum said some people around town are worried about the sale of the ranch.
"They have not realized yet that some eras have to end. And obviously this era is going to end," he said.
The heirs have disagreed over the future of the ranch for decades. Faced with a requirement in their ancestor's trust that could have forced a property auction, they've finally agreed to sell. It could mean the 120 employees who work the ranch might lose their jobs, and some, their home.
"It's been a home for us," said Weldon Hawley, who started working at the ranch 35 years ago and is now ranch manager. "You know, we all raised our kids here, watched kids grow up."
He said they will lose what they believe in without this way of life.
"There's just a lot that we're proud of. It'll go down the drain. I think that'll be the large part of it," Hawley said.
Broker Uechtritz doesn't think that will happen. He believes the buyer will want to keep the legendary property intact.
"If it were to be broken up, that would be terribly disappointing. And once it's gone, it's gone forever, isn't it?" Uechtritz said.
Whether it will sell seems little in doubt: the ranch hasn't officially hit the market yet, but Uechtritz said people are already calling, eager to stake their claim to a piece of Texas history.
Thanks for reading CBS NEWS.
Create your free account or log in
for more features.