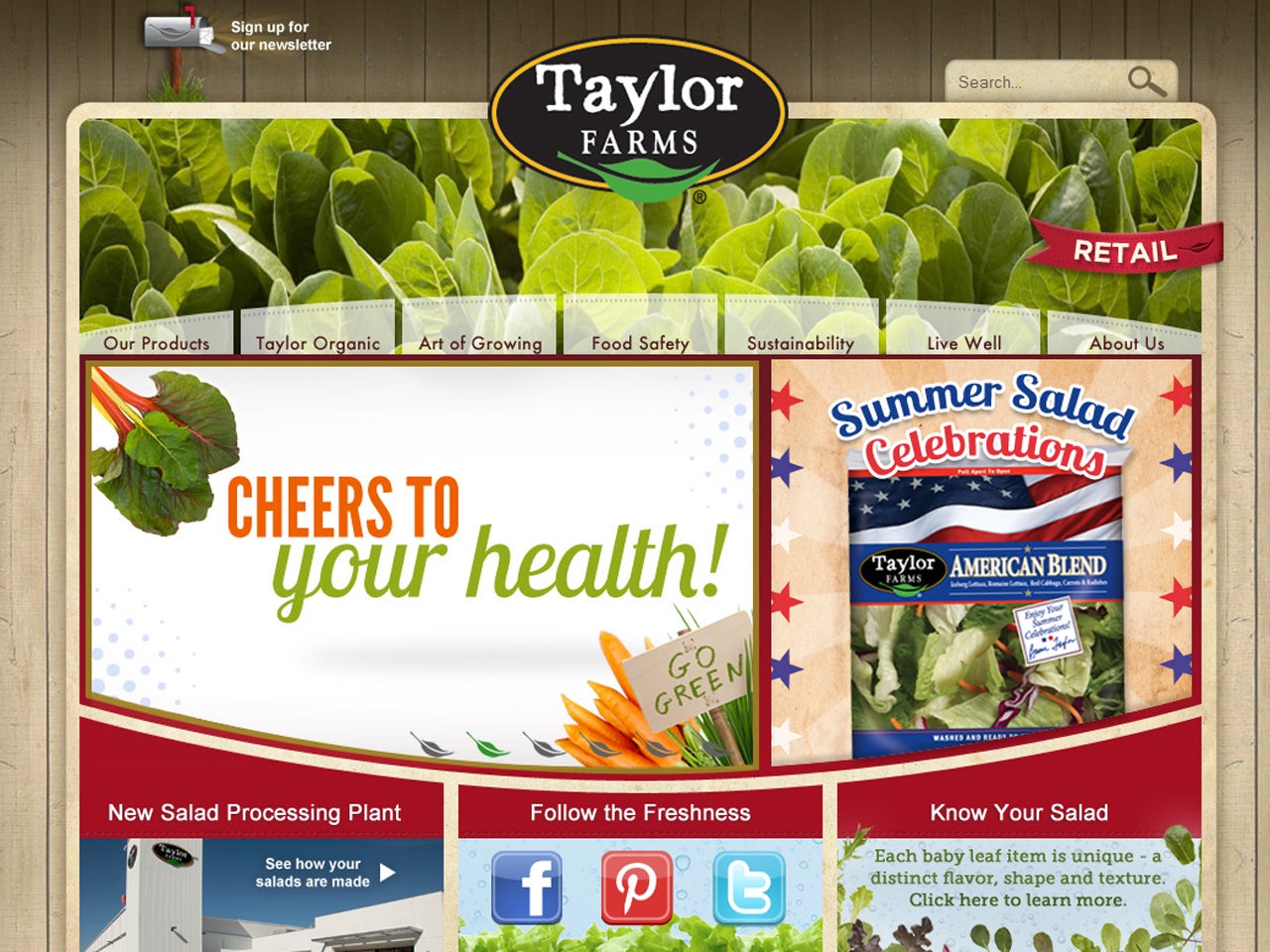 Salads served at Olive Garden, Red Lobster tied to cyclospora outbreak in 2 states, FDA says
Salads produced by Taylor Farms de Mexico and sold at U.S. restaurants appear to be the source of the cyclospora outbreak that has sickened hundreds in at least two states, Iowa and Nebraska, federal officials confirmed Friday night.
The Food and Drug Administration said an investigation revealed illness clusters at four restaurants that were traced to a common supplier, Taylor Farms de Mexico. "As a result of the current investigation FDA is increasing its surveillance efforts on green leafy products exported to the U.S. from Mexico," the FDA said in a statement.
The FDA told CBS News the restaurants include Olive Garden and Red Lobster restaurants in Iowa and Nebraska. Those two chains are owned by Darden Restaurants.
Darden issued a statement saying, "Nothing we have seen prior to this announcement gave us any reason to be concerned about the products we've received from this supplier. Iowa and Nebraska health authorities have said this is not an ongoing outbreak and the product is no longer in the food supply in those states. The health and safety of our guests is our top priority, and it is completely safe to eat in our restaurants."
A statement from Taylor Farms said, "The Mexico facility is state of the art and has an exceptional food safety record including an exceptional facility audit in 2011 by the FDA. The company is also working with the FDA on an environmental facility assessment of Taylor Farms de Mexico and is cooperating with the FDA in their ongoing investigation."
Health officials from Nebraska and Iowa had previously honed inon a particular prepackaged bagged salad mix that contains iceberg and romaine lettuce, along with red cabbage and carrots.
Taylor Farms also produces bagged salad mixes for purchase by consumers, but the FDA said in a statement it has not implicated consumer packages sold at grocery stores in the outbreak,
Nationwide, cyclospora infections have been reported in at least 16 states and have sickened at least 400 peopleas of August 1st.
It is not yet clear whether the cases reported from other states are all part of the same outbreak or whether these salads are implicated in other affected states besides Nebraska and Iowa. "The investigation of increased cases of cyclosporiasis in other states continues," the FDA said.
The infections, called cyclosporiasis, have been reported by health departments in Iowa, Texas, Nebraska, Florida, Wisconsin, New York City, Georgia, Illinois, Arkansas, Kansas, Louisiana, Missouri, Connecticut, Minnesota, New Jersey, New York and Ohio. Louisiana became the latest state added to the list, with two cases confirmed there. Health officials say those two illnesses occurred in early July.
Taylor Farms has 11 processing plants in the United States and one in Mexico, according to the company's website. The Mexico farm is located in San Miguel.
The Iowa and Nebraska health departments previously had not disclosed the brand of the salads, and CBS News chief medical correspondent Dr. Jon LaPook reported Thursday that both states cited laws preventing investigators from naming brands or companies if the product is no longer believed to pose a public health threat.
The cyclospora parasite causes the intestinal illness cyclosporiasis if people eat or drink contaminated food and water. Symptoms include nausea, diarrhea, abdominal pain, cramping, flu-like aches and pains, and a low-grade fever. Health officials have said diarrhea can last nearly two months.
The first lawsuit related to the outbreak was filed against Darden Restaurants late Friday by a Dallas woman named Suzanne Matteis, who claims she contracted cyclosporiasis after eating at an Olive Garden restaurant in Texas in early July. The complaint says she "suffered damages in excess of $15,000," incurred medical expenses and missed work. The lawsuit was filed in Orange County, Fla., where Darden is based.
Matteis spoke to CBS News earlier this week and said she was still suffering gastrointestinal symptoms. "I just want to get better," she said.
Thanks for reading CBS NEWS.
Create your free account or log in
for more features.