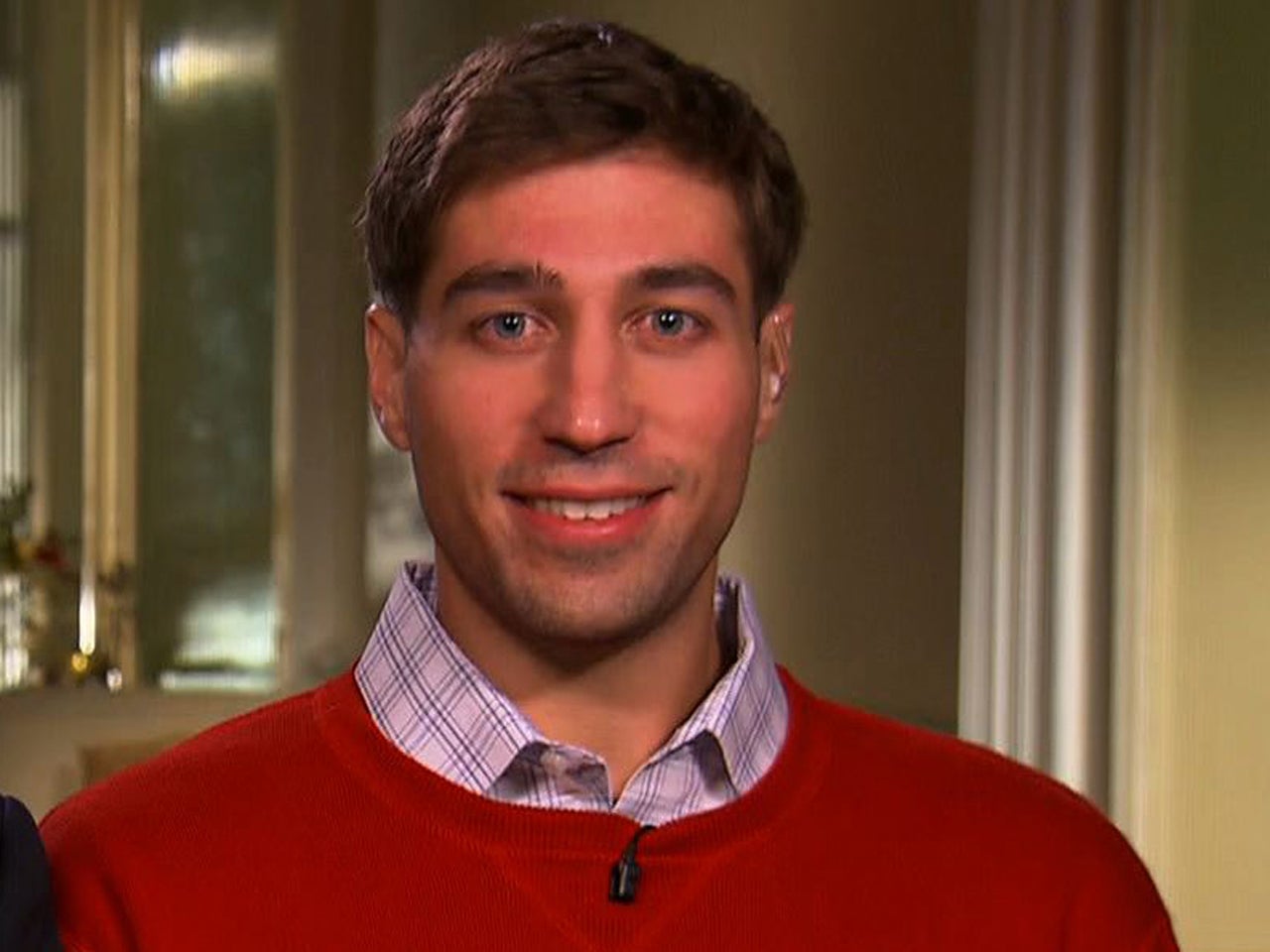 Ryan Ferguson: "I need to build my life back"
Ryan Ferguson said on "CBS This Morning" Wednesday that he needs to "build my life back" after spending nearly 10 years behind bars for a murder he says he didn't commit.
Ferguson was released from custody Tuesday night. His release came after Missouri Attorney General Chris Koster announced Tuesday that his office will not retry Ferguson, 29.
In an interview with his father, Bill Ferguson, Ryan Ferguson said on "CTM" that his emotions haven't caught up with him since his release. "It's amazing," he said. "You know, it's quite early in the morning. I haven't really had the opportunity to experience the day yet, but I know as it unfolds there will be new adventures, and it will be incredible, so definitely looking forward to getting into the day."
Missouri Attorney General: We won't retry Ryan Ferguson
Last week, an appeals court threw out Ferguson's 2005 conviction in the killing of Columbia Daily Tribune sports editor Kent Heitholt. The appeals court ruled that Boone County prosecutors violated federal law by failing to share several pieces of evidence with Ferguson's defense team during his trial.
Bill Ferguson thanked his son's lawyer, Kathleen Zellner, for her efforts in releasing Ryan from prison. He added, "It does take an army, and fortunately we had the Marines, and that was in the form of Kathleen Zellner, and that made all the difference in the world. Kathleen saved the day for our family."
Ryan Ferguson said his fight for justice "begins and ends with my parents." He said, "They've been there since day one. They believed in me. They've taken the time to look at all the facts, and they have been fighting nonstop. That includes my sister as well. My whole family. They have been incredible, and without them I know that it would have been very difficult for me to have hope and have faith in the process and to be there when Kathleen came along to be able to help us."
Ryan Ferguson was arrested for Heitholt's 2001 murder in 2004 after a friend, Chuck Erickson, told police he and Ferguson committed the crime. But Erickson struggled with important details when being interrogated by police and later recanted his trial testimony. An eyewitness who testified that he saw Ryan Ferguson at the scene also later recanted. Hair, fingerprints and bloody footprints were found at the scene, but none of them pointed to Ryan Ferguson.
Speaking of Erickson - and asked if he harbors any sense of rage or injustice - Ryan Ferguson said on "CTM," "Mr. Erickson was used, and that's pure and simple. I think it's easy to see that by looking at the facts, and, you know, there needs to be accountability for the way he was used, and there's multiple cases where other individuals have been, you know, kind of pushed into false confessions. So that's a whole other subject. It would take quite a while to delve into that completely. But, you know, I feel sorry for that individual. Hopefully he'll get justice one day."
CBS' "48 Hours" has covered Ferguson's case extensively. "48 Hours" correspondent Erin Moriarty has followed the case for eight years.
For more on Ryan Ferguson's case and his recent release, watch Moriarty's report below.
Bill Ferguson said the broadcast had done an "excellent, excellent job." He added, "They were the leaders. They were the ones that brought attention to this case back in 2006. They started filming during the trial in 2005, and they just stayed with it all the way through. That just means so much to us. That was tremendous. Tremendous."
Moriarty, who also appeared on "CTM," asked if the family was surprised everything moved along so quickly. Bill Ferguson said they were "quite surprised," adding "we thought it would more likely happen today if it were going to happen. It wasn't a question of if it was going to happen. It was a question of when it was going to happen, so, yeah, we're surprised, and we're so, so excited, absolutely."
Moriarty said the focus on the case may have helped in the decision not to retry Ryan Ferguson. "They didn't drag it out any longer," she said. "I think there was so much focus on this case."
So what's on the horizon for Ferguson for his first days as a free man? He said he needs to do basic things "that people overlook on a daily basis" - including buying some new clothes.
Watch Bill and Ryan Ferguson's complete interview in the player above
Thanks for reading CBS NEWS.
Create your free account or log in
for more features.