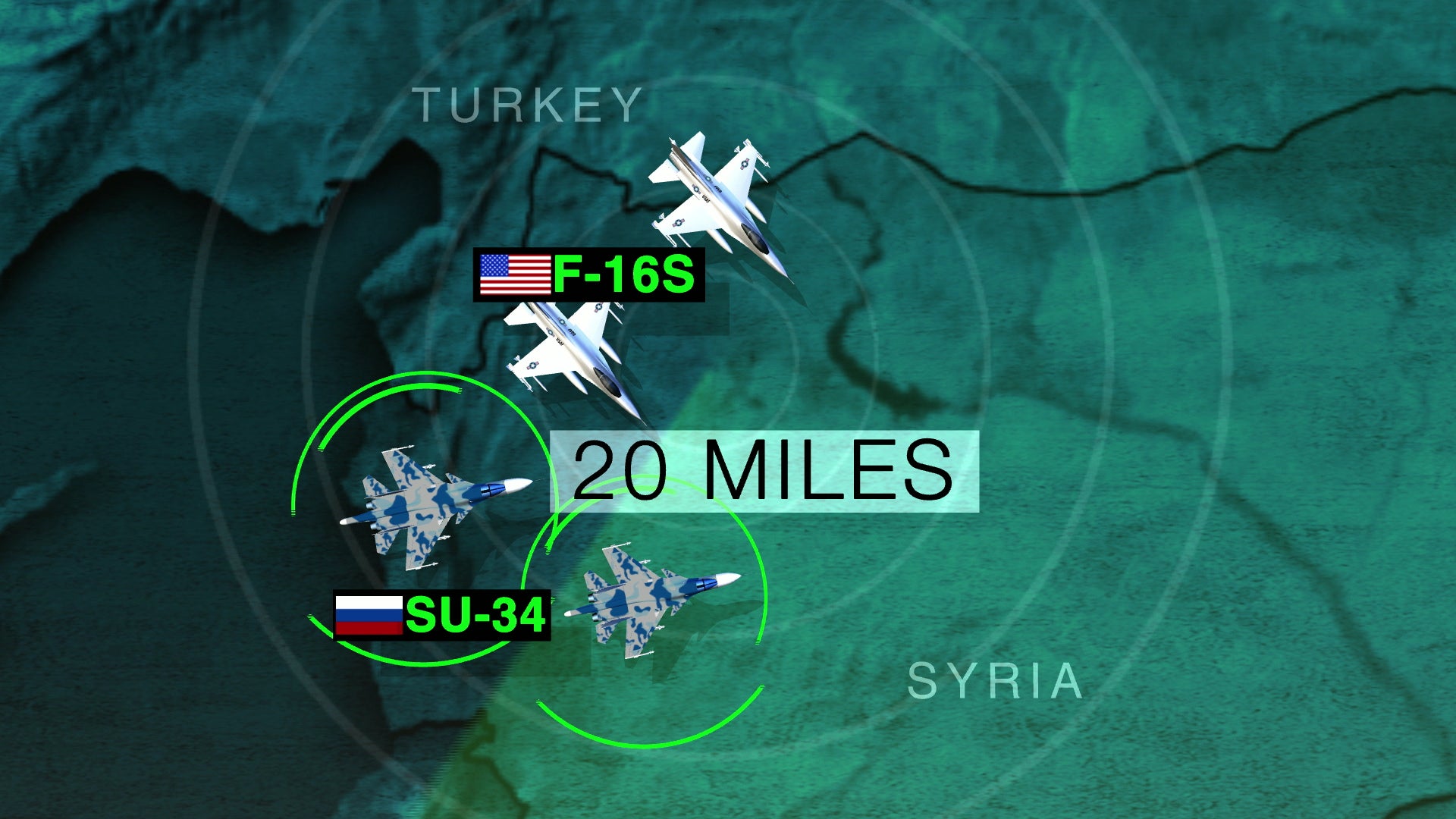 Russians make closest contact to date with U.S. war planes over Syria
QATAR -- Russian aircraft had their closest run-in yet with American war planes over Syria. The yellow aircraft are Russian, the green are American.
U.S. pilots flying F-16s out of Turkey first picked up the Russian planes on radar. The Russians closed to within 20 miles, at which point the American pilots could visually identify them on their targeting cameras.
Lt. Gen. Charles Brown, commander of the American air campaign, said the Russians have come even closer than that to his unmanned drones.
"The closest has been within a handful of miles of our remotely piloted aircraft," said Brown. "But to our manned aircraft they've not been closer than about 20 miles."
Brown said he intends to simply work around the Russians in Syria, and he doesn't think they will crowd out American operations.
"We're up a lot more often than [the Russians] are so when we do have to move around [them] for safe operation, it's for a small period of time compared to the hours and hours that we're airborne over Iraq and Syria," said Brown.
Despite the Russians, Gen. Brown said he plans to increase strikes against ISIS sanctuaries in Syria. Many of those missions will be flown by the crews of B-1 bombers who now must avoid run-ins with the Russians.
Thanks for reading CBS NEWS.
Create your free account or log in
for more features.