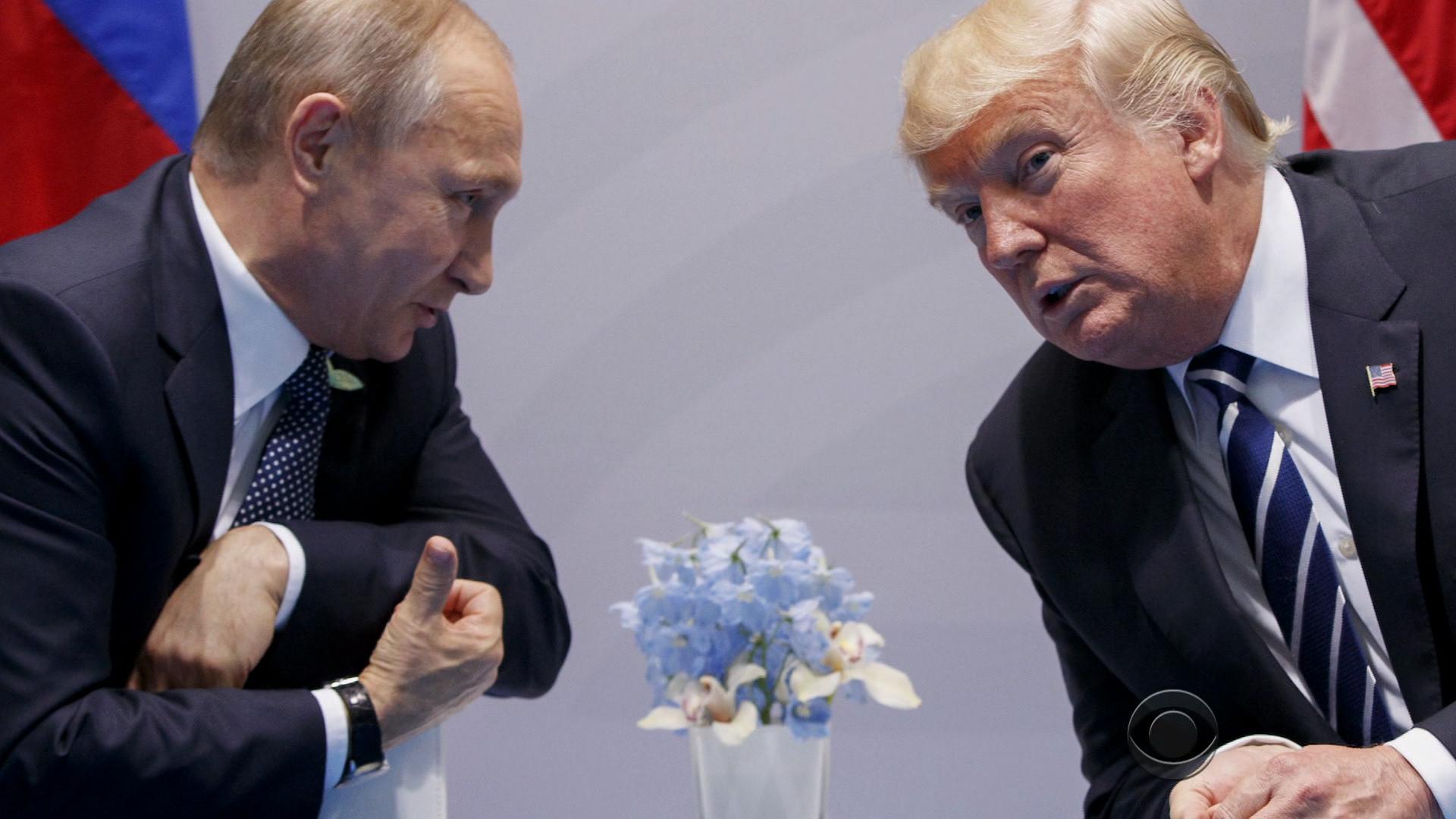 Russia says talks underway on joint U.S. cybersecurity unit
A Russian official was quoted by the country's government-run media on Thursday as saying Moscow and the U.S. government were in talks about establishing a joint cybersecurity unit -- a prospect first raised, and then seemingly dismissed by President Trump after he met with Vladimir Putin.
The RIA news agency said Russia's special envoy on cybersecurity Andrey Krutskikh confirmed that talks were underway to create a bilateral working group, and acknowledging that it could create a "problem" for President Trump.
Krutskikh was quoted as saying, "there is no need to dramatize the working process, it is undoubtedly difficult, taking into account the current American realities, but this is a problem rather of the U.S. administration, not ours."
After meeting President Vladimir Putin at the G-20 Summit in Hamburg, Germany, President Trump said in a tweet that the two leaders had "discussed forming an impenetrable Cyber Security unit so that election hacking, & many other negative things, will be guarded."
With special counsel Robert Mueller's investigation into Russian meddling in the 2016 U.S. presidential election widening fast, Mr. Trump's tween was met with widespread ridicule.
Republican Sen. Lindsey Graham of South Carolina called it "pretty close" to the dumbest idea he'd ever heard.
Democratic congressman Adam Schiff of California said expecting Russia to be a credible partner in any cybersecurity initiative, "would be dangerously naive." Schiff is the top Democrat on the House Intelligence Committee. "If that's our best election defense, we might as well just mail our ballot boxes to Moscow," he said.
Later on the same day that Mr. Trump sent his first tweet, he sent another one stating that just because he and Putin had discussed the idea, "doesn't mean I think it can happen. It can't."
There was no immediate reaction from the White House or President Trump to Krutskikh's reported remarks.
Thanks for reading CBS NEWS.
Create your free account or log in
for more features.