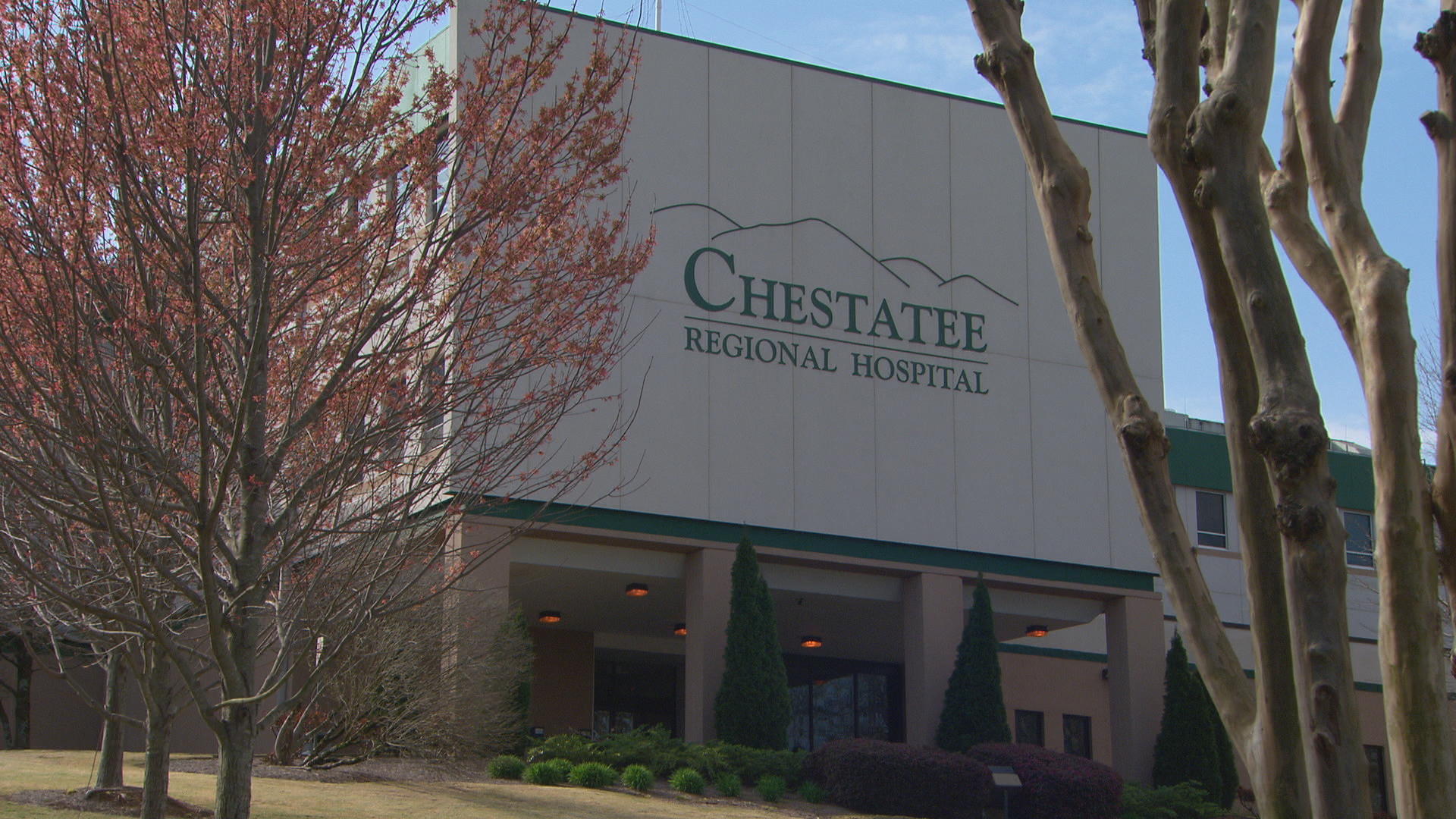 Some rural hospitals used for big insurance reimbursements – and profit
Some rural hospitals are being used to set up big paydays from insurance providers, raising questions about how insurance claims are reimbursed. Since 2010, 83 struggling rural hospitals have closed, and as many as 700 others are at risk of closing in the next decade.
But a CBS News investigation found some rural hospitals have become hugely profitable because insurance providers reimburse them at much higher rates. We found these out-of-the-way hospitals have become gold mines for enterprising health care executives looking for a way to quietly make a quick buck, reports CBS News correspondent Jim Axelrod.
On a hilltop in rural north Georgia, Chestatee Regional, a 49-bed hospital, has been operating for more than 40 years.
Kelly Smallwood was born at Chestatee and worked there for 13 years, most recently in the billing department. Chestatee's owners had been trying to unload it for more than three years, until summer 2016 when a man from Florida named Aaron Durall showed up and offered to buy it for $15 million.
"The number itself, it set off an alarm. ... Why would someone from Florida come up here and pay $15 million for a hospital sitting on a hill?" Smallwood said.
It just didn't smell right to Smallwood, so she did some research into the new owner.
"He owned a lab in Florida called Reliance Laboratories," Smallwood said.
"What else had he done professionally?" Axelrod asked.
"He was also an attorney," Smallwood said.
"Had he ever run a hospital before?"
"No," Smallwood said.
Right after the sale, Smallwood said Durall moved part of the billing operation to Florida, and huge checks from insurance companies started rolling in – some as large as half a million dollars.
"Chestatee has never, in 13 years that I've been there, has never received a check like that from any insurance company," Smallwood said.
Records showed the money was being paid out for drug screens – toxicology tests on urine samples collected from all over the country. Some of the testing was conducted at Durall's lab, Reliance, in Sunrise, Florida, but everything was billed through Chestatee Regional Hospital.
"The reimbursement rate is a lot higher with our contracts… on a $1,500 claim, we would get reimbursed right at almost $1,000," Smallwood said.
"And if they were run through the lab, do you have any idea what they would end up getting?" Axelrod asked.
"Nothing extravagant like Chestatee would get on their reimbursement," Smallwood said.
Insurance providers reimburse rural hospitals like Chestatee at much higher rates to keep healthcare in those communities. Those higher rates are also making Durall a lot of money.

Documents show Durall's lab made $67 million billing tests through another rural hospital in Graceville, Florida. A similar deal Durall made with a hospital in northern California has generated more than $31 million in the last eight months. Last year, Durall bought two more rural hospitals in Georgia and Alabama. After he bought Chestatee, Smallwood started getting complaints from patients.
"I started getting an influx of calls," she said.
"Patients from Georgia?" Axelrod asked.
"No. These patients are not from Georgia. These patients are from all over the United States, Texas, Vermont, West Virginia," Smallwood said.
On the other end of one of those phone calls was Sonya Hribal of Tyler, Texas.
"I knew what they were doing right from the get go," she said.
"Which was what?" Axelrod asked.
"They were defrauding my insurance company," Hribal said.

She happens to know a thing or two about lab tests.
"I've been a lab tech since I was about 19 years old … And I also do the lab's billing, where I work, and I've been doing that for the past 10 years," Hribal said.

In December 2016, Chestatee Regional in Georgia started billing her insurance – $2,700 a pop – for drug tests on her son who was in a rehab in Michigan.

"I've never been to Georgia to a hospital. My kids have never been to Georgia," Hribal said. She said she's been getting the $2,700 charges "almost every other day."

"So what was the total?" Axelrod asked.
"Close to $20,000," she responded, just in the analysis of the urine sample.
Those kinds of bills disturbed Smallwood. After months of voicing her concerns to multiple supervisors, she quit.
"I turned my notice in on March the 19th of 2017. When I turned my notice in, I did not have a job lined up. I had had enough," Smallwood said.
"Kelly, wouldn't the easy thing to have done... just to just kept your mouth shut, keep doing work the way you were asked to do it?" Axelrod asked.
"Right's right and wrong is wrong. That's not how I was raised. If you're gonna do something, you need to do it right. And you need to do it truthfully," Smallwood said.
We wanted to ask Durall about all this, but he declined multiple requests for an on-camera interview and declined to speak with us when we showed up at his lab in south Florida in person. As for Hribal, after numerous calls to Chestatee Regional, the hospital finally admitted they had no records or test results for her son.
"Say you're sitting halfway across the country watching this story. Why should you care?" Axelrod asked.
"You better care because it's going to affect your insurance. Because next year, all the insurance companies are going to look at how much they've lost and how much they've paid out, and they're going to adjust your premium to accommodate it," Hribal said. "They're going to pay for it, you're going to pay for it."
In an email, Durall said: "All testing at the rural hospitals you mention is properly billed." Last month, Anthem sent a letter to the hospital Durall contracted with in California alleging $13 million had been "improperly billed." The hospital disputes the allegations, but has temporarily suspended the lab program.
Thanks for reading CBS NEWS.
Create your free account or log in
for more features.