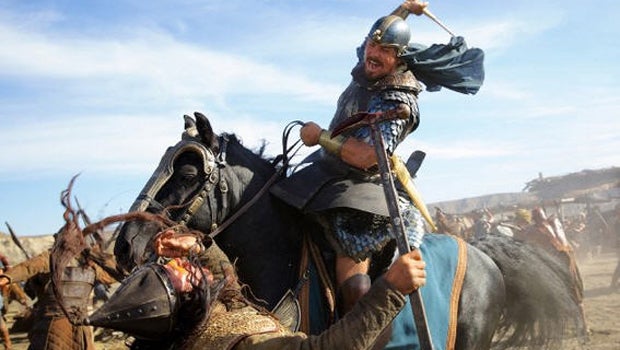 ​Rupert Murdoch defends "all white cast" of "Exodus: Gods and Kings"
Rupert Murdoch is responding to backlash that the cast of his new film "Exodus: Gods and Kings" is not diverse enough.
The media mogul took to Twitter to defend the decision to cast white actors in lead roles in the new Ridley Scott film from 20th Century Fox, which stars Christian Bale as Moses, Joel Edgerton as Rhamses, "Breaking Bad" actor Aaron Paul as Joshua, Sigourney Weaver as Tuya and John Turturro as Seti.
Murdoch, 83, tweeted: "Moses film attacked on Twitter for all white cast. Since when are Egyptians not white? All I know are."
That comment received quite a bit of criticism on Twitter, so Murdoch decided to respond:
Murdoch's latest comments follow an interview Scott did with Variety in which he spoke about casting white American, European and Australian actors in the movie's major roles.
"I can't mount a film of this budget, where I have to rely on tax rebates in Spain, and say that my lead actor is Mohammad so-and-so from such-and-such. I'm just not going to get it financed. So the question doesn't even come up," Scott said.
"Exodus: Gods and Kings" opens in theaters on Dec. 12.
Check out the trailer below:
Thanks for reading CBS NEWS.
Create your free account or log in
for more features.