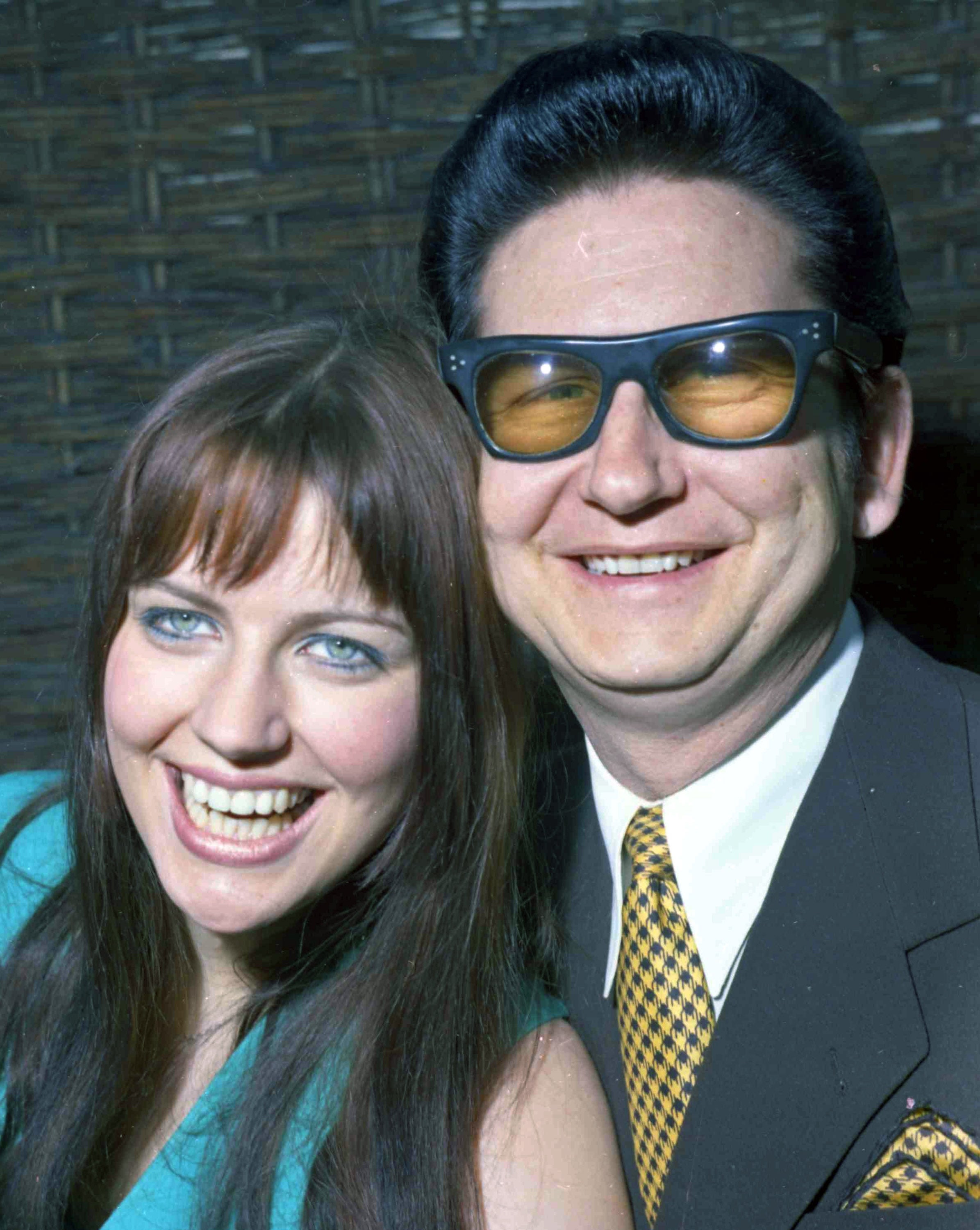 Roy Orbison's widow dies on anniversary of singer's death
LOS ANGELES - Barbara Orbison, widow of rock n' roll pioneer Roy Orbison, died Tuesday on the 23rd anniversary of her husband's death, a family spokeswoman said. She was 60.

Barbara Orbison died from pancreatic cancer at Los Angeles County-USC Medical Center surrounded by her sons, said publicist and family spokeswoman Sarah McMullen. Orbison had been hospitalized since May.

Since the 1980s, Barbara Orbison devoted her time to managing her husband's estate and keeping his legacy alive.

With her son, Roy Kelton Orbison Jr. she co-produced a four-CD box set of her husband's 107 recordings. "Roy Orbison: The Soul of Rock and Roll" was released in 2008 and contains all of his hits and 12 previously unreleased tracks.

The package marked the first all-inclusive body of Roy Orbison's work from his earliest recordings to the Traveling Wilburys' debut album, "Mystery Girl" and his last live performance. Roy Orbison died in 1988 at the age of 52, in the midst of a comeback with The Traveling Wilburys.

Actor Patrick Swayze's widow, Lisa Swayze, said her heart out goes out to the Orbison family. "Patrick and I always had a warm connection with them both. Now we have lost this wonderful lady," Lisa Swayze said. Patrick Swayze died in September 2009 of pancreatic cancer.

Photos: Patrick Swayze: 1952 - 2009

In 1998, Barbara Orbison issued "Combo Concert" on her label Orbison Records, a collection of previously unreleased live recordings from Holland and France made in 1965, according to Roy Orbison's official website. That same year, Barbara Orbison accepted the Recording Academy's Lifetime Achievement Award on her husband's behalf, which honored his contribution to the recording industry.


In January, 2010, Barbara Orbison accepted a star on the Hollywood Walk of Fame on her husband's behalf.

Barbara Orbison's Nashville, Tenn.-based music publishing company Still Working Music was recently awarded BMI's 2010 Song of the Year for Taylor Swift's "You Belong With Me".

In a tribute to his wife, Roy Orbison wrote: "I've spent my lifetime trying to figure love out. Love ranges from just fascination to something almost spiritual. In the case with my wife, Barbara, it just keeps growing all the time."

Barbara Orbison will be buried next to her husband at Westwood Village Memorial Park in Los Angeles, McMullen said. A Celebration of Life will be held at an undetermined future date in Nashville, Tenn.

Barbara Orbison is survived by her sons Wesley Orbison, 46, Roy Kelton Orbison, Jr., 41 and Alexander Orbison, 36.
Thanks for reading CBS NEWS.
Create your free account or log in
for more features.