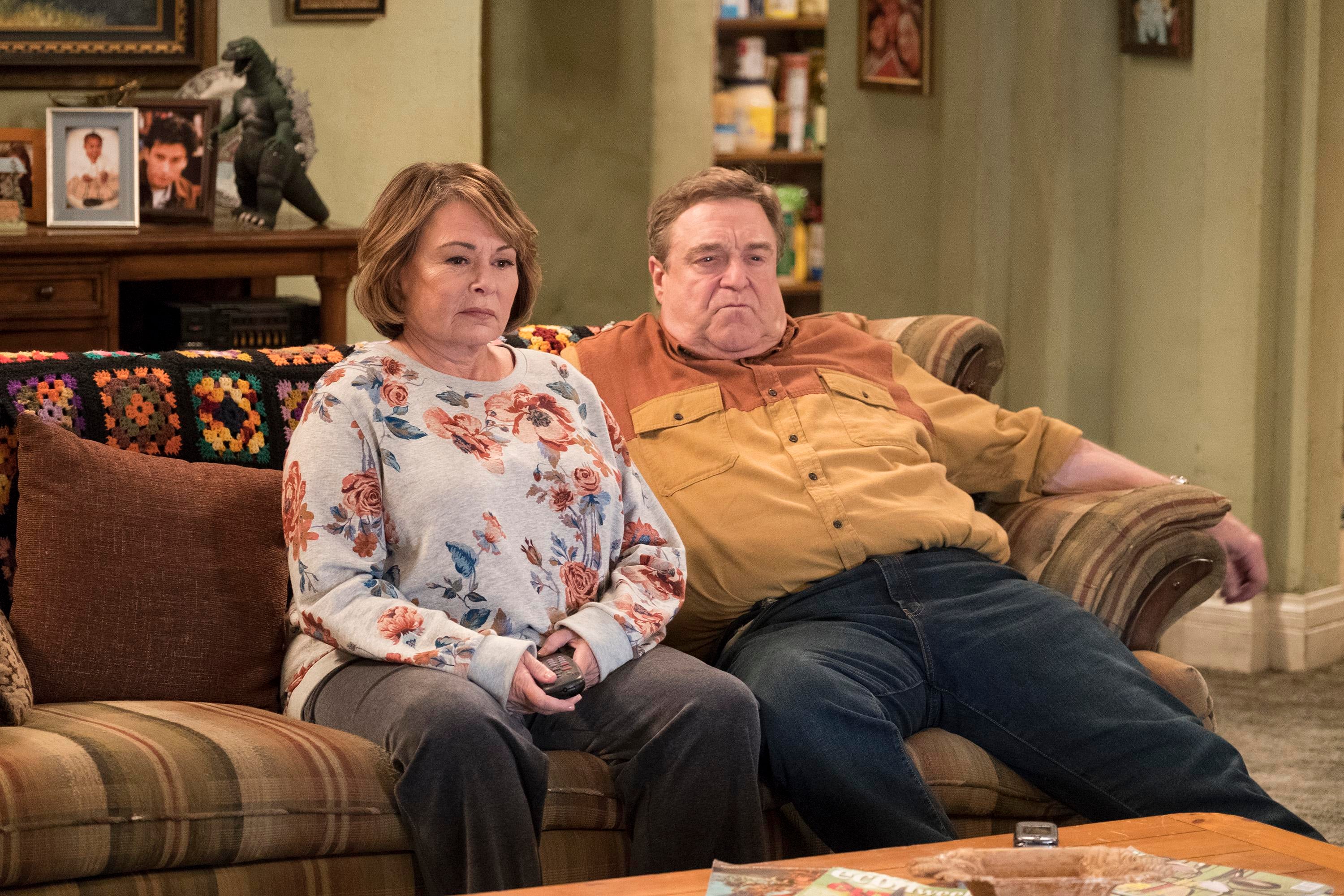 Roseanne character will be dead in spinoff, John Goodman predicts
LOS ANGELES -- John Goodman is speculating that this fall's "Roseanne" spinoff will mean curtains for the matriarch played by Roseanne Barr.
In an interview with the Sunday Times of London, Goodman said he wasn't sure how the new series, titled "The Conners," will be structured.
But he guessed that his character will be "mopey and sad" because his wife has died.
Goodman played husband Dan Conner to Barr's character on ABC's original "Roseanne" and last season's revival.
The network fired Barr after she posted a racist tweet, which she apologized for but has said was misinterpreted.
Goodman also said of Barr, "I know, I know, for a fact that she's not a racist."
"The Conners" spinoff was announced by ABC after Barr agreed to relinquish any participation in it.
"She had to sign a paper saying that she relinquished all her rights to the show so that we could go on," Goodman told the newspaper. "I sent her an email and thanked her for that. I did not hear anything back, but she was going through hell at the time. And she's still going through hell."
A representative for Goodman didn't immediately respond to a request from The Associated Press for comment.
Thanks for reading CBS NEWS.
Create your free account or log in
for more features.