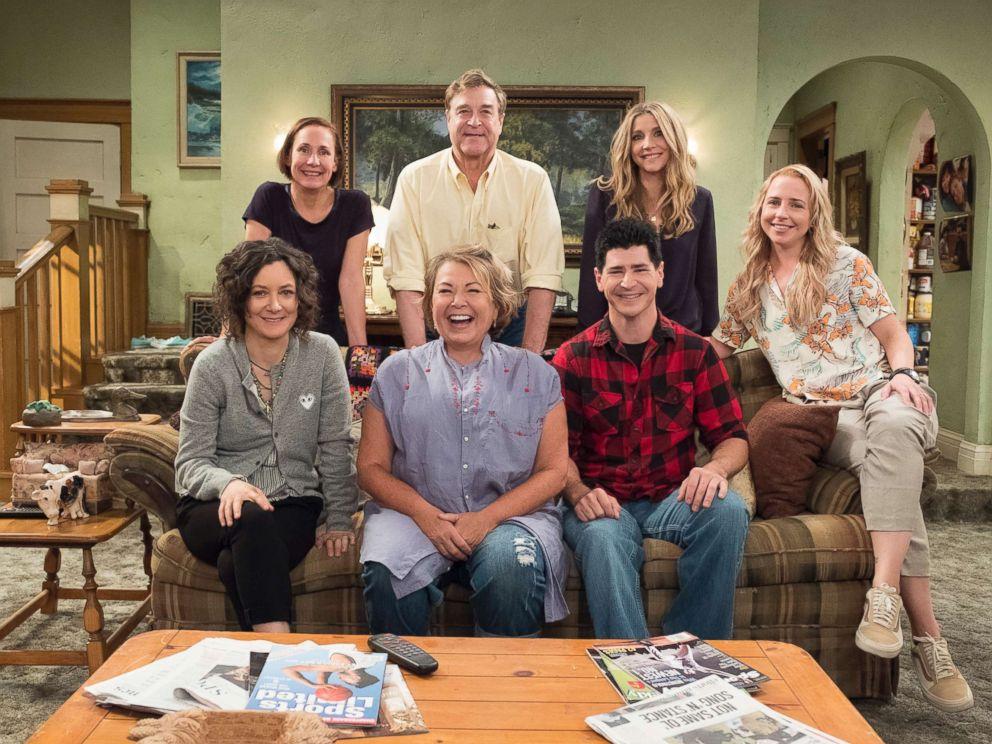 Stars react to "Roseanne" cancellation
Stars, including some of Roseanne Barr's colleagues on the show, are speaking out on social media about ABC's decision to cancel "Roseanne." ABC Entertainment president Channing Dungey announced Tuesday that the network is pulling the plug on the "Roseanne" reboot after Barr posted a racist tweet about Valerie Jarrett, a former senior adviser to President Obama. Most of the celebrities who wrote about the cancellation online praised ABC, though some slammed the network for infringing on Barr's freedom of speech.
"Roseanne" star Sara Gilbert called Barr's comments "abhorrent" and said they "do not reflect the beliefs of our cast and crew or anyone associated with our show. I am disappointed in her actions to say the least."
She also said, "This is incredibly sad and difficult for all of us, as we've created a show that we believe in, are proud of, and that audiences love— one that is separate and apart from the opinions and words of one cast member."
Emma Kenney, who plays Roseanne's granddaughter on the show, said she was about to quit when she learned about the cancellation. She said she felt empowered by Wanda Sykes and Channing Dungey; Sykes had already tweeted that she was quitting her role as a consulting producer on "Roseanne."
TV megaproducer Shonda Rhimes said that she felt sorry for Barr's colleagues for the cancellation, but said that ABC made the right choice and Barr herself deserved to be canceled.
Tom Arnold, Barr's ex-husband, praised Disney chief Bob Iger, and also joked about finding out if he was still supposedly "banned" from ABC.
Debra Messing said she was "relieved and grateful" to hear about the cancellation.
"Twin Peaks" co-creator Mark Frost also applauded the cancellation. "See America? It's not that hard to turn away from hatred and lies," he wrote, adding, "Time to cancel the Trump Show."
Actress Audra McDonald praised Dungey in particular.
Actor and comedian Aasif Mandvi posted a photo of himself with Valerie Jarrett and the message, "Hey @therealroseanne, just wanted to say- Na Na Na Na. Hey Hey- eh. Goodbye!"
Actor Misha Collins praised ABC for its sense of corporate responsibility in walking away from a highly profitable show.
Actors Jeffrey Wright and Kumail Nanjiani expressed concerns that the cancellation would spark a backlash from fans claiming ABC violated Barr's freedom of speech, with Nanjiani writing, "The backlash to its cancellation is going to be a deafening nightmare. Nothing good has come of this entire thing."
Wright and Nanjiani's prediction was on target. Conspiracy-minded talk show host Alex Jones and singer Kaya Jones were among those criticizing ABC.
Others offered up jokes about the cancellation.
Thanks for reading CBS NEWS.
Create your free account or log in
for more features.