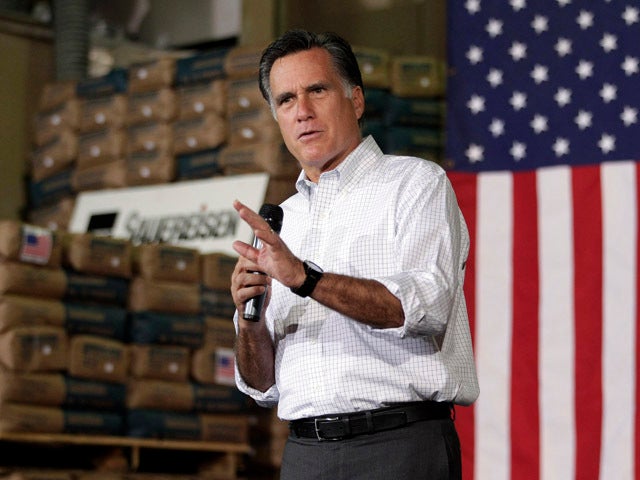 Romney affirms opposition to same-sex marriage
Updated 4 p.m. ET
(CBS News) FORT LUPTON, Colo. - Presumptive Republican presidential nominee Mitt Romney on Wednesday said he unequivocally opposes "marriage between people of the same gender," drawing a contrast to President Obama's "evolving" position on the issue.
Later, in the afternoon, Mr. Obama said in an interview with ABC News that he now supports same-sex marriage.
Romney was asked Wednesday morning about the failure of a ballot measure that would have allowed same-sex civil unions in Colorado. In an interview with Denver-based KDVR-TV, he said, "I indicated my view, which is I do not favor marriage between people of the same gender, and I do not favor civil unions if they are identical to marriage other than by name," Romney said. "My view is the domestic-partnership benefits, hospital visitation rights, and the like are appropriate but that the others are not."
Romney, in another interview on Wednesday, told CBS affiliate KCNC in Denver: "My position is the same on gay marriage as it's been well, from the beginning, and that is that marriage is a relation between a man and a woman. That's the posture that I had as governor and I have that today."
Asked why he supported domestic partnerships, but not civil unions, Romney said, "If a civil union is identical to marriage other than in the name, I don't support that. But I certainly recognize that hospital visitation rights and benefits of that nature may well be appropriate. And states are able to make provisions for determination of those kinds of rights as well as, if you will, benefits that might accrue to state workers."
Mr. Obama had come under pressure this week to clarify his position after his vice president over the weekend unexpectedly came out in support of gay marriage. Mr. Obama, who has said in the past his views on the matter are "evolving," told ABC News' Robin Roberts in an interview that he is now convinced gay marriage should be legal although he will allow states to make their own decisions.
"... At a certain point I've just concluded that for me personally, it is important for me to go ahead and affirm that I think same sex couples should be able to get married," the president said in the interview which aired in an ABC News special report on Wednesday afternoon.

Thanks for reading CBS NEWS.
Create your free account or log in
for more features.