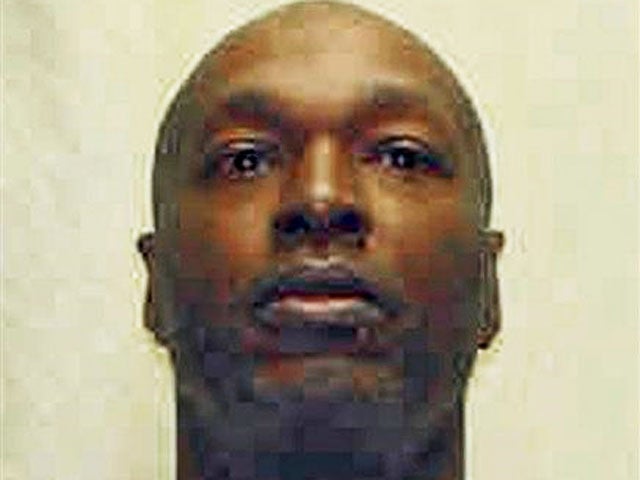 Romell Broom Survived Ohio Execution Try, Ordered to Remain on Death Row
COLUMBUS, Ohio (CBS/AP) Last year Romell Broom became the only inmate in modern history to survive an execution attempt . On Thursday, the Ohio Supreme Court ruled that Broom must remain on death row, a decision that ultimately leaves his fate with the federal courts.
On September 15, 2009 Broom's execution was stopped by Gov. Ted Strickland after an execution team tried for two hours to find a suitable vein. Broom has said he was stuck with needles at least 18 times, with pain so excruciating he cried and screamed.
He was sentenced to die for the 1984 rape and slaying of 14-year-old Tryna Middleton after kidnapping her in Cleveland as she walked home from a Friday night football game with two friends.
In a separate ruling, the Ohio court also determined that state law doesn't allow a constitutional challenge of lethal injection, solving a question regarding state law that had been posed by a federal judge.
The federal courts previously settled the constitutionality of lethal injection on the state's new execution method, which involves one dose of a fatal drug and a backup procedure if necessary.
Attorneys for death row inmates say the state still has problems accessing inmate's veins, which can cause severe pain. They also say the state doesn't properly train its executioners.
Broom's lawyers argued that no attempt to execute him could occur without violating his constitutional right prohibiting double jeopardy, and requested that he be taken off of death row.
In a September court filing Broom's attorneys said, "His death sentence may no longer be carried out by any means or methods without violating the constitutional rights identified...he must be removed from death row and placed in the Ohio prison system's general population."
U.S. District Court Judge Gregory Frost ruled in August that Broom could continue to argue that a second execution try would be an unconstitutionally cruel and unusual punishment.
Thanks for reading CBS NEWS.
Create your free account or log in
for more features.