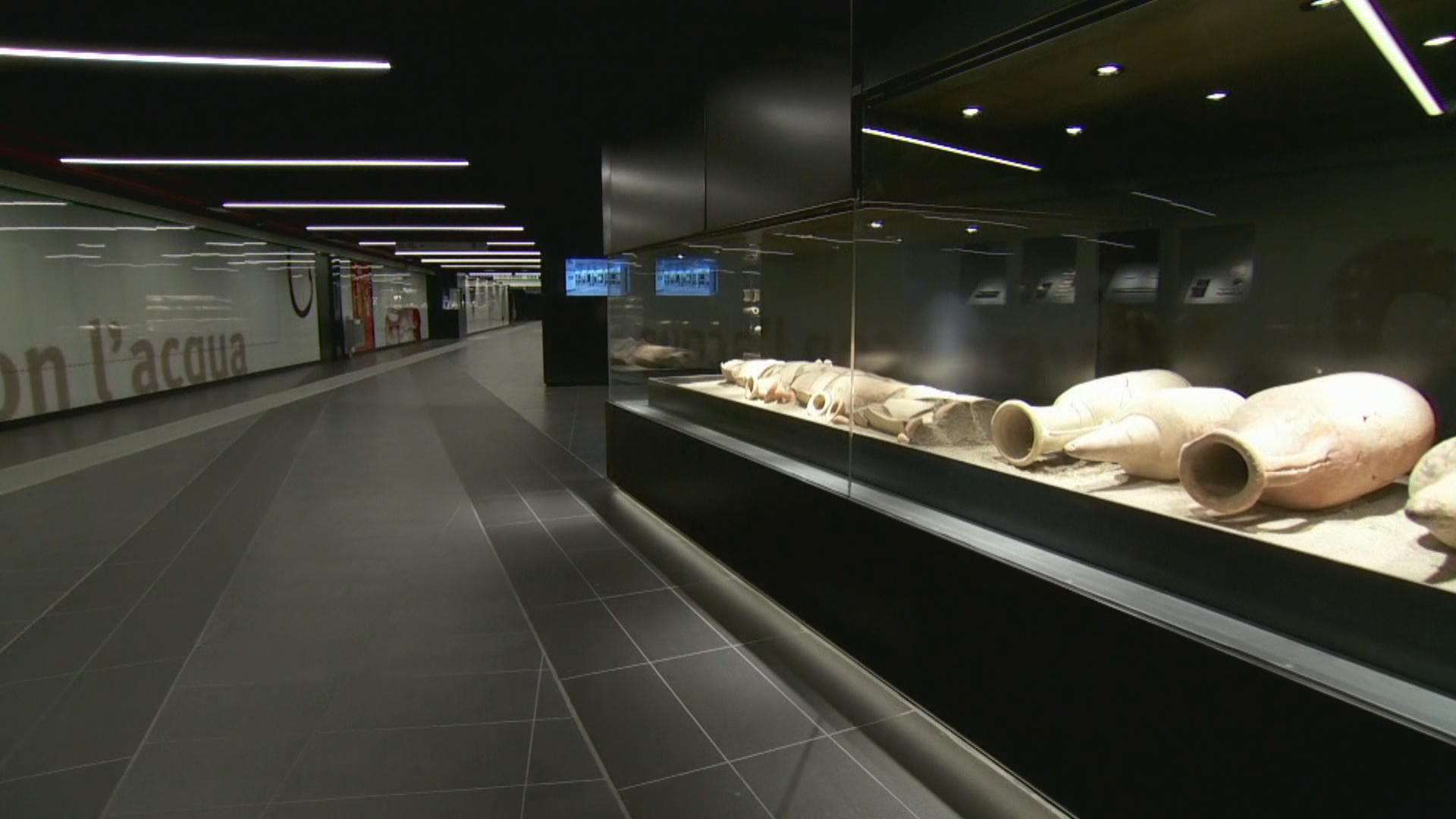 Inside the Rome metro station that doubles as a museum
It's a breathtaking array of artifacts from ancient Rome, including coins and jewelry and bones used as pens. Almost as impressive as what is in the collection is where it's on display: a metro station which doubles as a museum.
Anna Giulia Fabiani led a team of archaeologists who unearthed these treasures during the excavation of Rome's San Giovanni metro stop which will open to the public this fall. She told CBS News correspondent Seth Doane she found more than 8,000 cases of objects from the station.
The extension of Rome's metro Line C has been plagued by delays and soaring costs. The station alone cost about $50 million.
Francesco Prosperetti, Rome's archeological superintendent, said the city is a difficult place to build a subway because "everywhere in Rome you find something."
"You were the one who gave this the green light," Doane said.
"Yes, I decided to start an experiment, which was never tried before… to transform a tube station into something between a museum and a reconstruction of an ancient environment," Prosperetti said.
This is a trip on the metro, but it's also a journey through time. As Rome developed, the city was built layer after layer on top of itself. You can even head deep down toward the imperial period around 2,000 years ago.
That's where Fabiani and her team unearthed an elaborate irrigation system of aqueducts and pipes.
"Why they make such a sophisticated system? Because they were producing a luxury product: the peaches," Prosperetti said.
They uncovered pots used for seedlings and preserved deep underground tree roots and petrified peach pits. Prosperetti calls this glimpse of an ancient agricultural landscape extraordinary.
"Italians have a reputation for being late. You're going to make them even later as they stop to look at all of this in the subway," Doane said.
"Well, I hope the tube trains will be more punctual," Prosperetti said.
What's a few minutes anyway when compared to thousands of years of history?
Thanks for reading CBS NEWS.
Create your free account or log in
for more features.