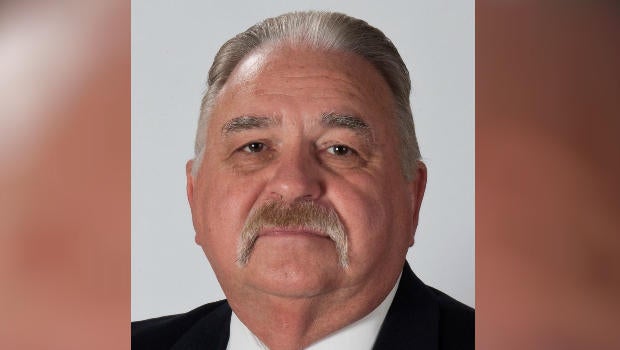 Prosecutor wants help investigating former detective in Kansas
WICHITA, Kan. -- A Kansas prosecutor has asked for help in investigating a retired white police detective accused of preying on black women for sex over decades and pursuing the wrongful murder conviction of the son of one of the women.
Wyandotte County District Attorney Mark Dupree, the first black elected district attorney in Kansas, noted in an interview Wednesday that Kansas City Police Chief Terry Zeigler recently said there should be an investigation of former detective Roger Golubski, who numerous residents say wielded his power to terrorize the Kansas City, Kansas black community for years.
"When the chief of police says something like that, then I have to look at this retired detective who was with the police department for 30 years," Dupree said.
The prosecutor, elected last year, recently requested assistance from the Kansas Bureau of Investigation to look into Golubski's conduct and "discussions are currently occurring on how best to proceed," bureau spokeswoman Melissa Underwood said in an email.
Dupree shocked those attending a court hearing on Oct. 13 when he said there had been "manifest injustice" in the conviction of Lamonte McIntyre for the 1994 murders of two men, when he was a teenager. A judge let McIntyre go free after 23 years in prison.
No physical evidence linked McIntyre to the crime, and he did not know the victims. The case rested on contradictory and coerced testimony that police and the prosecutor at the time allegedly knew to be false.
McIntyre's mother, Rose, said in an affidavit that years before her son was convicted Golubski coerced her into a sexual act in his office and then harassed her for weeks, often calling her two or three times a day, before she moved and changed her phone number. She believes Golubski retaliated against her son because she spurned his later advances.
Affidavits also accuse the prosecutor in the case, Terra Morehead, of intimidating witnesses who told her McIntyre was not the killer, and then not informing the defense about those statements. And the presiding judge, Wyandotte County District Judge J. Dexter Burdette, had a romantic relationship with Morehead before the trial that neither disclosed at the time.
Golubski, Morehead and Burdette have never been disciplined over those issues. All three either declined or did not respond to requests for comment. Golubski retired from law enforcement last year. Morehead is now a federal prosecutor. Burdette is still on the bench.
In the wake of the McIntyre case, Dupree has been working to establish early next year a "conviction integrity unit" within the district attorney's office. He said such units are designed to right any wrongs when there may be "a bad apple that sneaks in" a prosecutorial office.
"This in fact is something I wanted to do, but the McIntyre case sped up when it was going to be done," Dupree said. "And, honestly, it showed the community that it was something that was needed."
Black community leaders in Kansas City, Kansas, have said people do not trust the police in the wake of the McIntyre case.
Dupree is among a group of about 20 newly elected district attorneys who are part of a loose national network calling itself Fair and Just Prosecution.
Some are the first women to hold the top prosecutor job in their communities, and some are the first African-American or the first Hispanic elected to it — although that alone does not define them, said Miriam Krinsky, the executive director of Fair and Just Prosecution.
Wyandotte County's conviction integrity unit would be comprised of a full-time investigator. Also on the team would be volunteers including a defense lawyer, a law school educator and a non-lawyer member of the district attorney's community liaison board.
Last year 29 conviction integrity units were scattered in prosecutorial offices across the nation, more than double the number in 2013, according to The National Registry of Exonerations. Such units account for 70 of the 166 exonerations recorded last year.
Thanks for reading CBS NEWS.
Create your free account or log in
for more features.