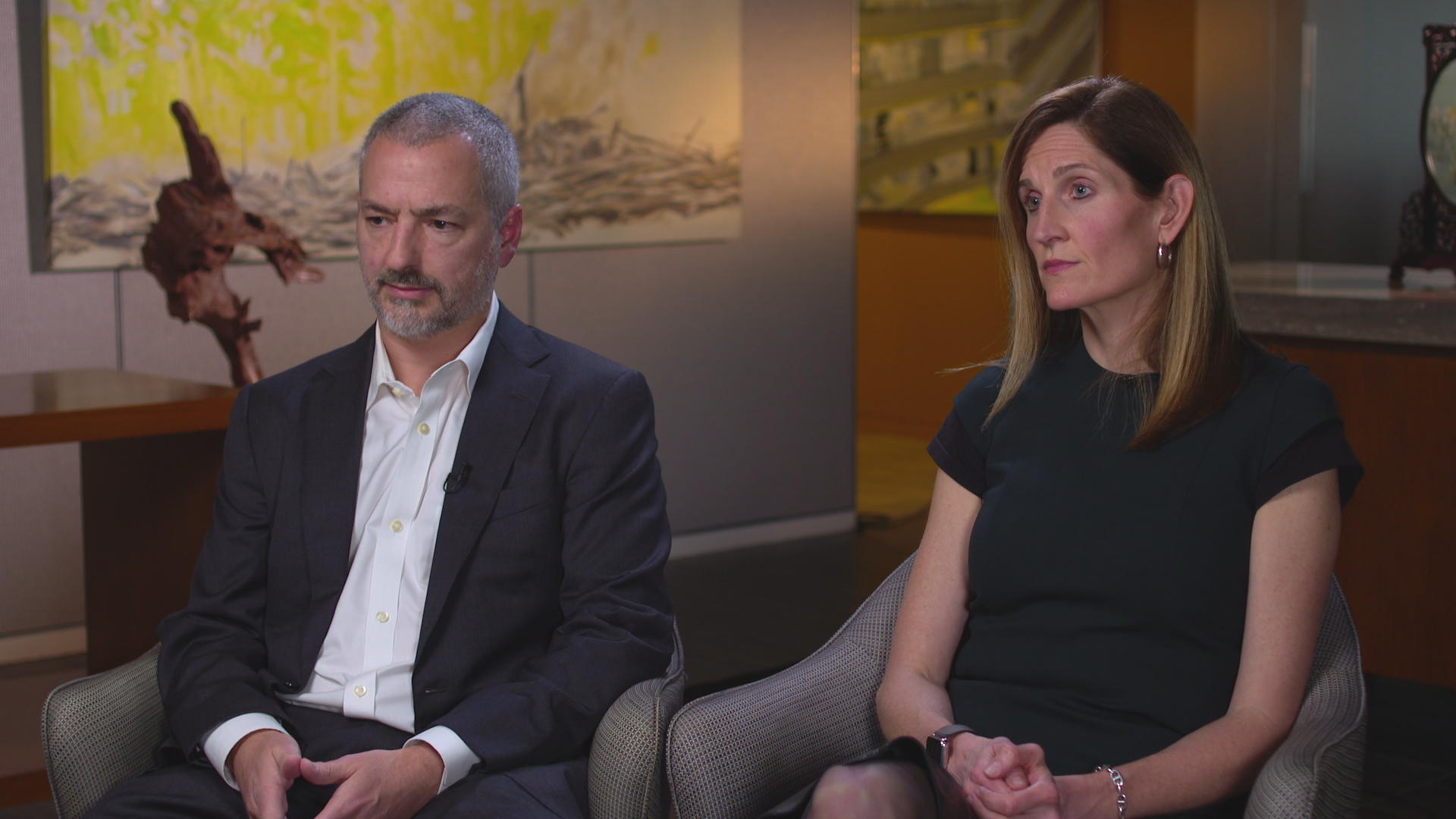 Rockefeller descendants speak out against company to which they owe their prosperity
Only on "CBS This Morning," members of the Rockefeller family are giving their first TV interviews about a public falling out with ExxonMobil. The energy giant is one of the successors to Standard Oil, founded by John D. Rockefeller. But some of his descendants are now criticizing ExxonMobil's record on climate change.
According to Forbes, the Rockefellers are the 23rd richest family in the U.S. with a fortune of $11 billion, reports CBS News correspondent Don Dahler. Today, much of that wealth goes toward philanthropy through organizations like the Rockefeller Brothers Fund and the Rockefeller Family Fund, both of which backed reports that suggest ExxonMobil knew more than it was letting on about the threat of global warming.
"If the board of ExxonMobil is not answering your calls, this is your opportunity. What would you say directly to them?" Dahler asked David Kaiser, president of the Rockefeller Family Fund.
"If I was talking to the board of ExxonMobil, I would say that right now, their company seems to be morally bankrupt," Kaiser said.
Fifth-generation descendants of John D. Rockefeller are speaking out against the company to which they owe their prosperity. Kaiser is the grandson of former Chase bank chairman David Rockefeller. Valerie Rockefeller Wayne is the daughter of former Sen. Jay Rockefeller.
"Because the source of the family wealth is fossil fuels, we feel an enormous moral responsibility for our children, for everyone -- to move forward," Wayne said.
They're doing that by looking back.
The charities they run funded investigations that appeared in the Los Angeles Times and InsideClimate News. The reports suggest "Exxon had been at the forefront of climate change research" since the late 1970s and knew the burning of fossil fuels "would warm the planet and could eventually endanger humanity," even while the company downplayed the science in a series of newspaper ads and television interviews.
"This is complicated. Don't believe statements that say it's clear that things are warming. It's not clear," Frank Sprow told CBS News in a 2000 interview while he was ExxonMobil vice president.
Exxon Mobil accuses the Rockefellers of conspiring against the corporation.
In a phone call with CBS News, a company official described it as a "coordinated campaign ... to vilify the company." A spokesman initially sent us a statement saying the reports were "funded and then promoted by activists," claiming they're "not credible and have been widely discredited." The company later retracted that statement, telling us they "don't have a comment."
"The company has taken the unusual step of publicly criticizing you and the family funds, calling you conspirators. This has gotten personal," Dahler said to Kaiser.
"Well, you know it's really very silly. … For something to count as a conspiracy it can't just have been done in concert with other people, it also has to be illegal and we haven't done anything illegal," Kaiser responded.
Kaiser said a large majority of the family supports their efforts. But not everyone is on board.
"These family funds do not speak on behalf of all 200 family members," said Ariana Rockefeller, Kaiser's cousin.
Rockefeller insists all sides should be working together on solutions for climate change.
"I don't think denouncing a family legacy is the best way to go about doing this," she said.
Still, Kaiser and Wayne said it's important to learn what the company has done to clear up the debate over what to do next.
"What we would hope from Exxon is that they would admit what they've done -- these decades of denial -- and continue what they've started in a very small way to do now, which is to look at alternatives and we really hope they become an industry leader," Wayne said. "They can set the tone for the industry in doing more, but the truth has to come out."
New York and Massachusetts have announced fraud investigations to determine if ExxonMobil misled the public about its research on climate change. Exxon has launched a vigorous defense, suing the attorneys general of both states in federal court alleging a "conspiracy" with what it claims are "politically motivated investigations."
ExxonMobil now acknowledges the risk of climate change and reports spending billions of dollars to find ways to lower greenhouse gas emissions.
Thanks for reading CBS NEWS.
Create your free account or log in
for more features.