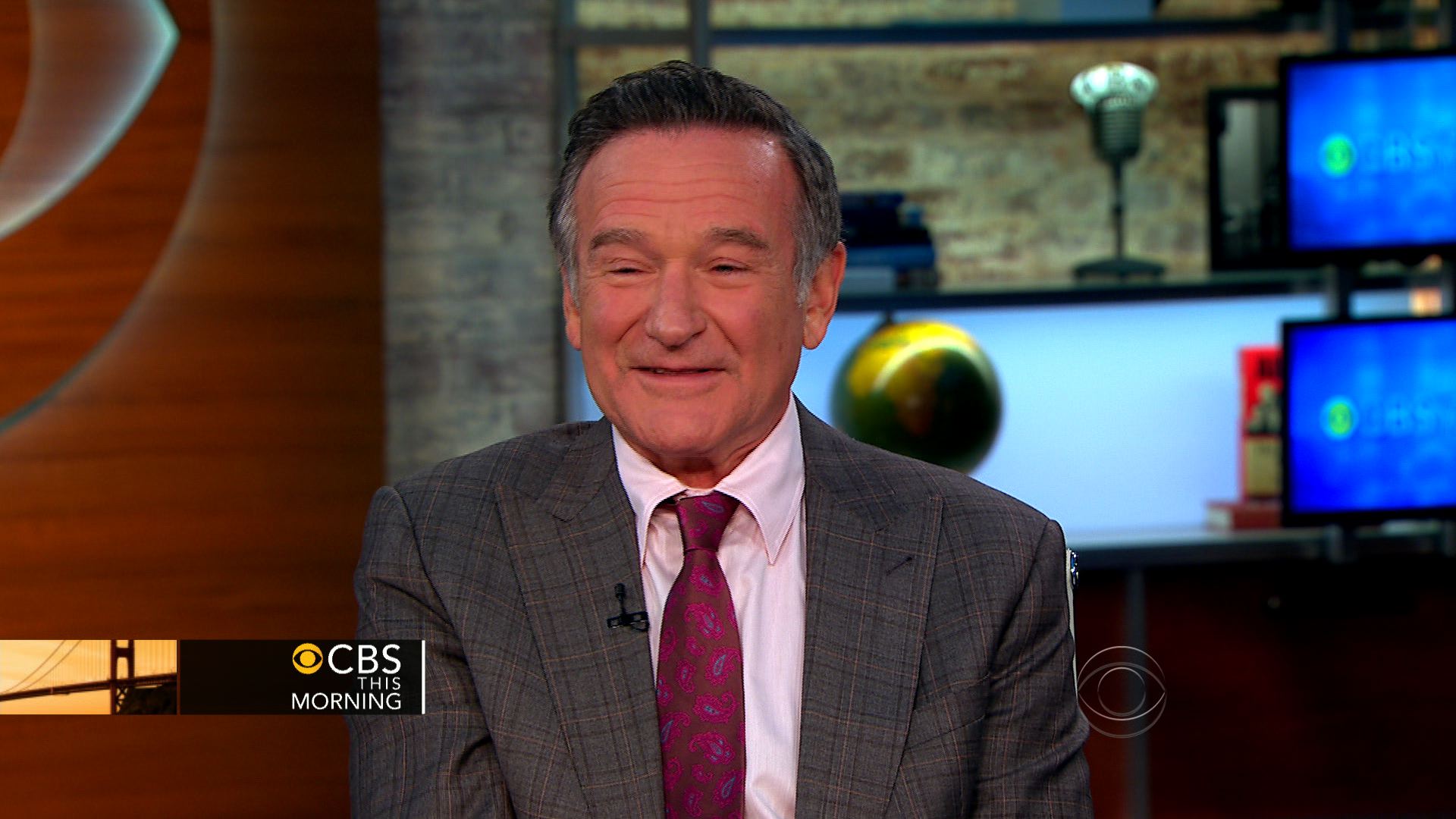 Robin Williams talks "The Crazy Ones," life after heart surgery, and divorce
(CBS News) Robin Williams makes his first return to television since "Mork and Mindy" 32 years ago with "The Crazy Ones," premiering Thursday night at 9/8c on CBS.
Williams plays a quirky ad genius who runs an agency with his daughter, played by fellow TV heavyweight Sarah Michelle Gellar.
"I'm working with a great cast," Williams said on "CBS This Morning." I mean, I'm -- they're kind of focusing on me, but it's a wonderful ensemble, which makes it a lot better for me."
Some people are calling Williams a new Don Draper from "Mad Men". Told of the comment, Williams said, "No. Don't go there. It's early. 'The new Don Draper.' God bless you."
To establish his character, Williams turns to an adviser named John Montgomery who was an adman in Chicago for the well-known firm Leo Burnett. Williams said Montgomery tells him great stories about dealing with sponsors. Williams recounted -- in his typically frenetic style: "He was once on the phone with the sponsor, and he said 'Well, we're going to have a unicorn in this commercial.' And the sponsor actually went, 'A real unicorn?' He went, 'What do I say to them? No, it's a pony with prosthesis. I don't know. How do you talk them through it? He told us stories about he once did a promotion in Times Square that had a giant coffee pot pouring coffee into a cup over Times Square, but they didn't factor in wind, so it started to spray Times Square with hot coffee, like a hot brown rain, which sounds like a Prince song. I imagine Times Square was like, 'Hey, that's great. Forget Starbucks.' It's pretty wild, but he's been the adviser. My character isn't him, but he advises (me) on him."
Turning to his personal life, Williams, who married his third wife Susan, in 2011 at an Apple store, joked about his third time to the altar: "Third time, this is the charm. That's it -- no more."
"CBS This Morning" co-host Gayle King noted Williams' own definition of divorce, saying, "I thought this was hilarious: (you said) divorce is derived from the Latin meaning 'to rip a man's genitals out of his wallet'."
Williams replied, "That was an old, old joke. 'Through his wallet,' but thank you. Old, old joke, but thank you for bringing that back. Come kick me in the heart."
The star of films like "Mrs. Doubtfire" and "Good Will Hunting" made the remark in reference to the particular damage that could be done since his heart surgery in 2009, which he has been candid in discussing.
So how is he doing now? "The cow valve is still working," Williams said, adding, "I can crap standing up. (Takes a drink from his coffee cup) Morning, everybody."
But then, more seriously, Williams said of life after surgery, "You get a big second chance. It's a giant reboot. Your whole system reboots and you appreciate everyone and everything. Every day above ground as they say. Do earth worms say 'every day below ground'? You graze every four weeks. I'm so glad I didn't get the mechanical valve because you can hear them. Tick, tick, tick, tick."
For more with Williams -- including talk about his Twitter account, his work on "Mork and Mindy," his stand-up comedy, and more -- watch his full interview above.
Thanks for reading CBS NEWS.
Create your free account or log in
for more features.