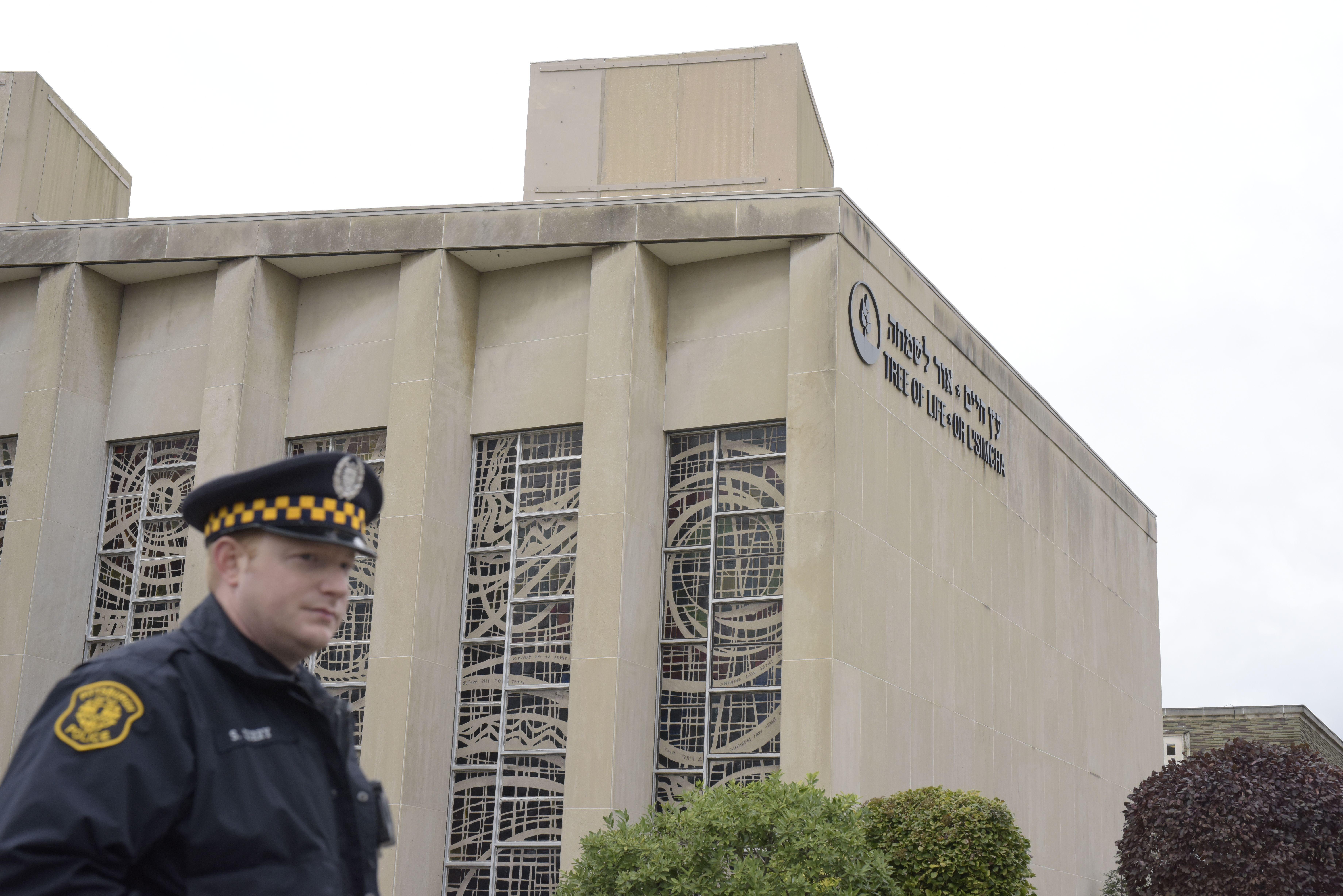 Pittsburgh shooting suspect wrote anti-Semitic posts on social media
Prior to the deadly shooting at a Pittsburgh synagogue, accused gunman Robert Bowers, 46, was not known to law enforcement officials. But he did have a very active and hate-filled presence on social media.
Bowers didn't stand out to the neighbors in his brick apartment complex about a 25-minute drive from the synagogue, and the 46-year-old had no criminal record beyond a traffic violation.
"We continue to conduct interviews, scrub social media, review possible surveillance camera video and exploit digital media to determine how and why Bowers committed this terrible act," said Robert Jones, who is leading the investigation for the FBI.
Bowers' social media footprint shows he was stirring with hate. He had an account on Gab, a website popular among the alt-right and white nationalists. About a month ago he posted a picture of three Glock handguns, calling them "my Glock family."
In his bio he wrote: "Jews are the children of Satan." Using derogatory language, he said President Trump was surrounded by Jewish people.
He also appeared to be obsessed with a group called the Hebrew Immigrant Aid Society or HIAS, which helps refugees settle in the U.S. In his last post before the shooting, Bowers wrote, "HIAS likes to bring invaders in that kill our people. I can't sit by and watch my people get slaughtered. Screw your optics, I'm going in."
"We had no idea he was obsessed with HIAS until after the attack happened. But we should have known," said Mark Hetfield, President and CEO of HIAS. "He was all over social media. Admitting, it was on Gab, which we do not follow and that's a problem. We are going to start following these outlets, unfortunately, which tolerate hate speech."
Hetfield says one of the congregations that was attacked Saturday supports HIAS programs. But it is unclear if that is why Bowers targeted the synagogue. Also, in a statement Gab said that it "disavows and condemns all acts of terrorism and violence" and that it "defends free expression."
Thanks for reading CBS NEWS.
Create your free account or log in
for more features.