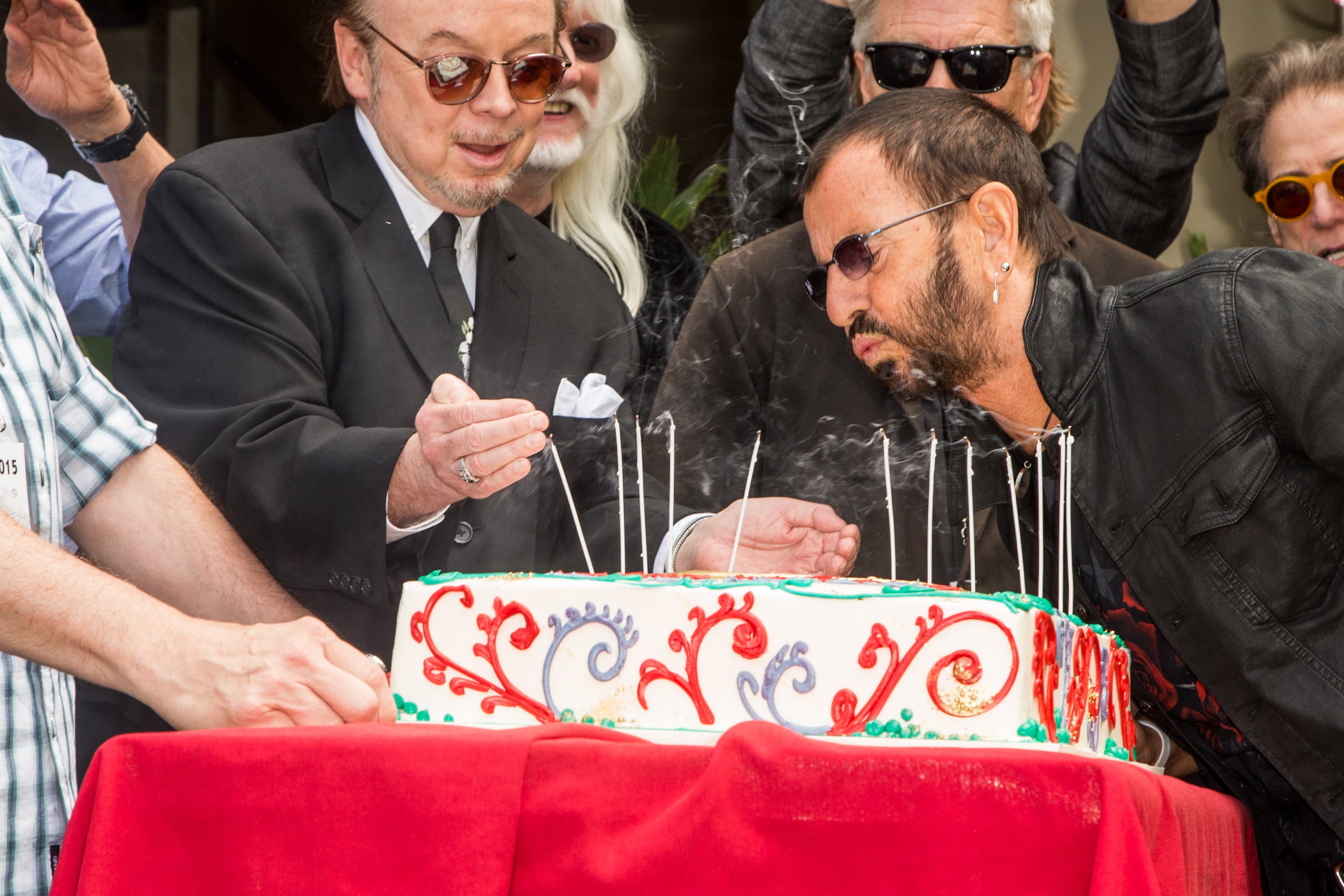 Ringo Starr celebrates 75th birthday with "Peace and Love"
LOS ANGELES -- Baby boomers got the latest reminder Tuesday that time is marching on. And a drummer provided the beat.
Ringo Starr -- the oldest of The Beatles, the enduring symbol of our youth -- turned 75.
Under a giant card on L.A.'s Capitol Records building, Ringo was serenaded as he blew out the candles. The guest of honor seemed spry as ever.
"It's Ringo's 75th birthday. And he's 35," the Eagles' Joe Walsh put it.
As The Beatles impish drummer, he provided the backbeat for a tectonic shift in popular culture. When we first met him in 1964, he already had the nickname, "Ringo":
He was born Richard Starkey in Liverpool, England. As a boy, young Richie got an infection that put him in a coma.On his seventh birthday, he was in the hospital -- and doctors didn't expect him to survive.
In 1962, an ambitious Liverpool group needed a new drummer. John, Paul and George picked Ringo -- and the greatest band in history was complete.
Two years later, they took The Ed Sullivan Show -- and America -- by storm. "I Want to Hold Your Hand" would spend seven weeks at the top of the charts.
"And so, it was like one of those magic moments," Starr recalled in 2014. "We landed and it was all perfect. We were number 1 and the kids loved us. And we loved the idea of being in America. I had never been to America."
He's been a household name ever since.
For his birthday, at the stroke of noon, Ringo asked the crowd to shout out his motto: "Peace and Love!"
Proving that at 75, all you still need is peace & love.
Thanks for reading CBS NEWS.
Create your free account or log in
for more features.