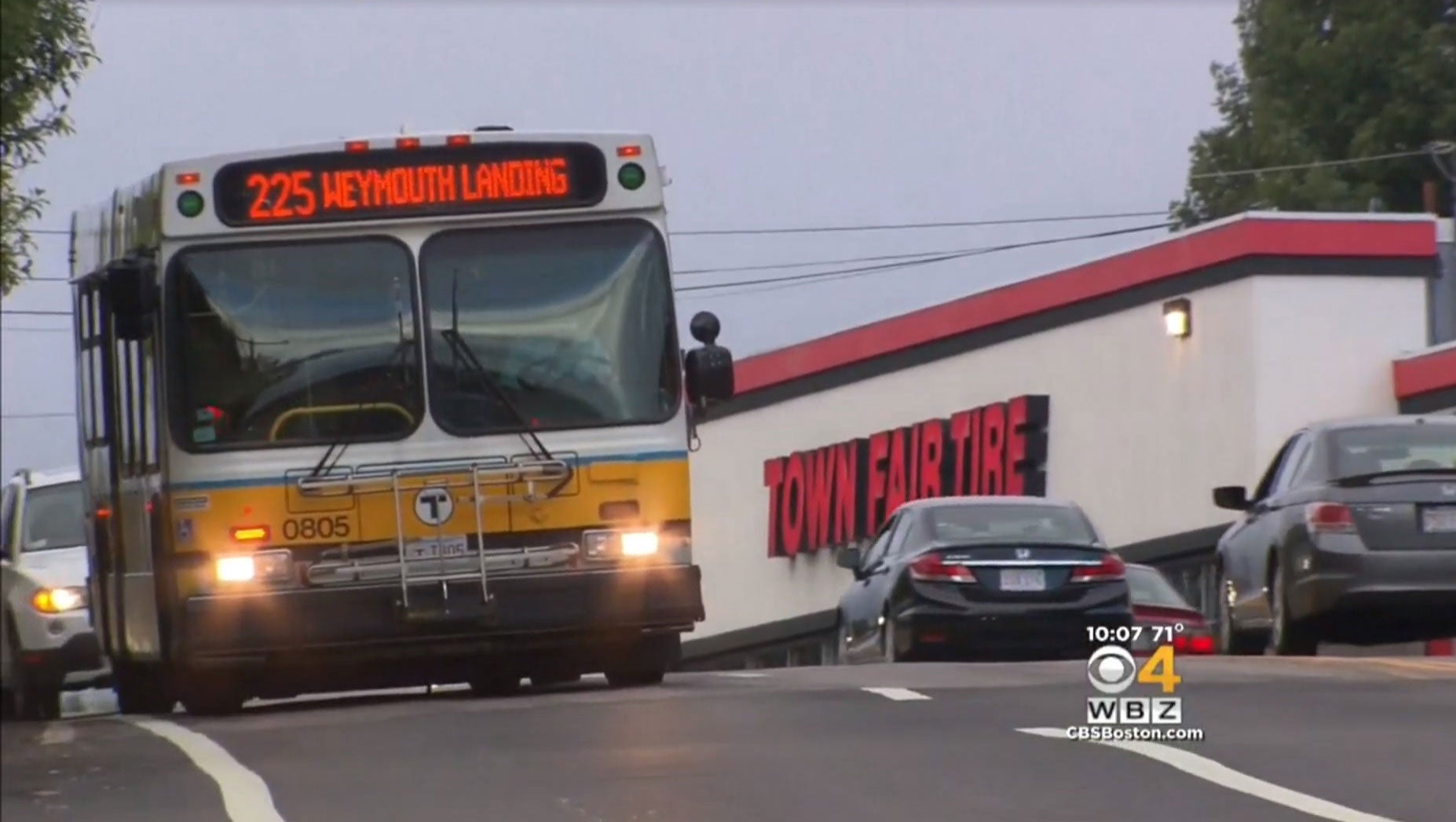 Quick-thinking bus driver saves unconscious motorist
QUINCY, Mass. -- Paul Healy, a 14-year veteran driver for the Massachusetts Bay Transit Authority, was at the right place at the right time for a woman who needed someone like him.
His quick thinking and driving ability prevented an SUV whose driver had apparently passed out from plunging into a Quincy, Mass., intersection, according to CBS Boston. His actions possibly saved her life and the lives of others.
Healy was driving the bus along its route on Friday when he noticed a Jeep Compass slumped over the wheel and losing control of the vehicle.
"I saw the car veer off to the right in front of me and slowed down. Then it went up on the curb and came back down and then when I got about parallel to the car, I looked over and I saw the woman slumped over," he said. "It was just seconds before she was going to go into the intersection."
So Healy maneuvered his bus in front of the Jeep to bring it to a stop. He then called his dispatcher, who summoned an ambulance. Afterward, he darted off the bus and attended to the woman, later identified as Denise McDonald, who had been on her way to a doctor's appointment.
McDonald was rushed to a nearby hospital for treatment.
"I woke up in the emergency room and that is never a good sign," she said. "He did absolutely the right thing at the right time and he was at the right place for me, so he is my guardian angel."
Thanks for reading CBS NEWS.
Create your free account or log in
for more features.